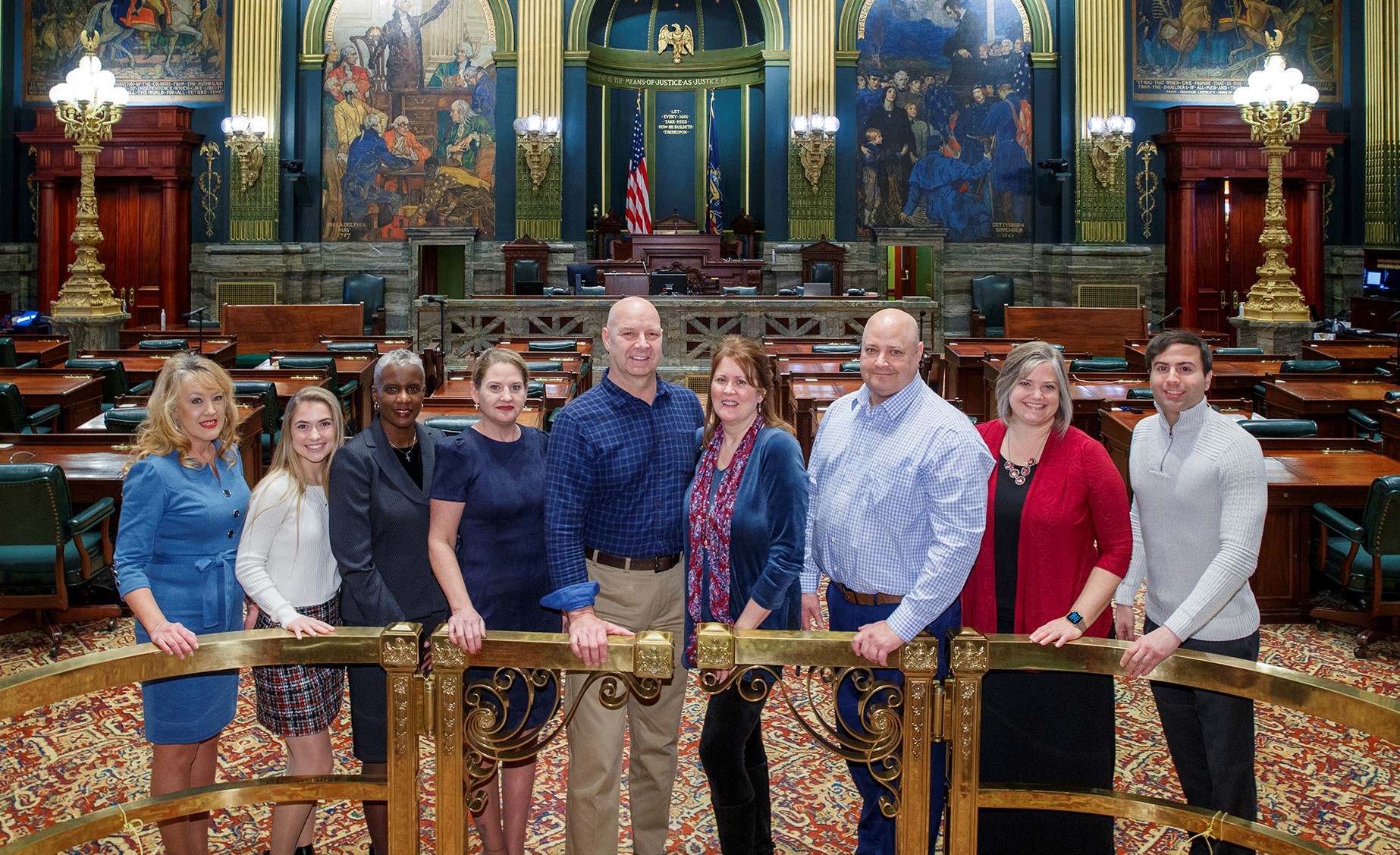 HARRISBURG OFFICE
Joshua Herman – Legislative Director/Communications Director
Josh is a lifelong resident of Pennsylvania and a graduate of Temple University.
He is the current Legislative Director for Senator Mastriano and oversees all aspects of the legislative process. He is also the Executive Director of the Senate Intergovernmental Operations Committee.
Before joining Senator Mastriano, Josh served in the Trump Administration from 2017-2021 as a policy advisor at the Department of Homeland Security. During the 2016 election cycle, he worked as Regional Field Director for the Republican Party of Pennsylvania.
Felicia Wallace – Executive Assistant/Legislative Assistant
Felicia joined Senator Mastriano's team in March 2021. She brings a wealth of knowledge from a grassroots and legislative perspective. Prior to joining the Senate, she was the Operations Coordinator for Habitat for Humanity of Franklin County. She has also worked for several national companies in the areas of safety, risk management, and insurance; and served on various ad hoc committees and task forces responsible for regulatory compliance and the advancement of program initiatives.
An Ordained Evangelist and Christian Podcast Host, Felicia serves in ministry with her husband, Pastor Melvin Wallace, at the Light of the World Church of God in Hagerstown, MD. They have one daughter, Rayna. Her Past-time Favorites include: Writing and Photography as she is current working on a memoir of her father and loves "capturing the moment" in pictures.
Doug Zubeck – Constituent Outreach Specialist
Doug has served the legislature in various capacities over the past 25 years, most recently as a constituent outreach specialist for Senator Chuck McIlhinney.
He has been with the Senate Republican Caucus since 2005.
FRANKLIN COUNTY OFFICE
Judy Wilson – District Director
Judy joined Team Mastriano in August 2020.
She is overseeing daily operations in District 33 and looks forward to assisting local residents.
Judy resides in Chambersburg.
Ruth Ebersole – Field Representative/Event Coordinator
Ruth joined Senator Mastriano's team in June of 2019 as a field representative and event coordinator. She brings to the 33rd District more than 23 years of experience in public relations and event planning.
Ruth and her husband Jeff, have eight wonderful children, a son-in-law, and one adorable granddaughter. In addition to her duties in the 33rd District, Ruth has homeschooled her children for the past 18 years. Currently, three of her children have graduated and are flourishing in their chosen paths.
Over the years, Ruth has enjoyed volunteering as a VBS Director, Jr. and Sr. Youth Leader, special events coordinator and as a committee member for various organizations. Ruth and her husband, Jeff, are also on their Church Leadership Team.
Ruthie Dunlap – Field Representative
Ruthie joined Team Mastriano as an intern in July 2021, and as a full-time employee in October 2021.
She is enjoying helping constituents in the 33rd Senate District.
ADAMS COUNTY OFFICE
Leah Krichten – Field Representative
Leah served in the US Navy as a Hospital Corpsman from 2006-2013. She loved her time serving, and had the opportunity to travel to 14 countries.
Previously, she was a Certified Nursing Assistant and Emergency Medical Technician.
Over the years, she has worked with several veterans programs, including a service dog venture, and helping veterans with PTSD.
Also, Leah is involved with a Veteran Equestrian Therapy program.
She currently serves on the Board of Directors for her American Legion, and previously held the position of Parliamentarian.
Leah's aspirations include helping people, and striving to make a difference in the world.
She likes animals, writing poetry, spending time outdoors, crafting and painting, traveling and spending time with family.
Leah has been married nearly two decades, and has two boys, and two dogs. She is also a member of Gettysburg Presbyterian Church
She currently resides on the outskirts of the Gettysburg Battlefield.