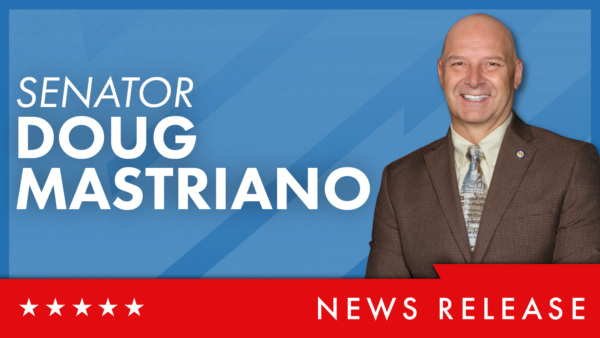 Sen. Doug Mastriano (R-33) provided the following statement after today's horrific and ongoing attack on Israel and its civilians:
"Today I announced I am introducing a resolution expressing condolence and support for the State of Israel and its People considering today's barbaric terrorist attacks by Hamas.
"The images we have seen on the news and social media indicate atrocities being committed against Israeli civilians in Southern Israel in horrific fashion and are condemned in the strongest manner. We stand firmly with the people of Israel and their right to defend themselves.
"These attacks by Hamas are shocking, barbaric and evil; shooting and killing civilians, killing families at rest on Shabbat that is also the Jewish holiday of Simchat Torah, and kidnapping women and children. They amount to war crimes of the worst kind.
"In the history of civilization and freedom, those who burst into people's homes and slaughter sleeping or resting families and civilians are soon themselves destroyed and brought to justice in the name of everything good and true. Today, we ask God for the protection of all Israelis and innocent lives, and the restoration of peace in Israel.
"Make no mistake, Israel has every right to defend itself with all due and overwhelming force. The Senate of Pennsylvania expresses its support for Israel, with whom we have shared a special relationship since its Independence established in 1948. Our National Guard troops have deployed to the Sinai Peninsula since 2007 as part of an ongoing international peacekeeping mission to ensure that the 1978 Camp David Accords peace agreement between Egypt and Israel is upheld.
"The Abraham Accords have further brought peace and stability to the Middle East, and the Senate of Pennsylvania stands in opposition to any state or entity, including Iran-backed Hamas and Hezbollah, that supports terrorism of any kind or provides aid and support to those who fund terror against it.
"The Senate of Pennsylvania stands resolutely with Israel and prays for the Peace of Jerusalem, calling on all who love freedom and peaceful coexistence to do the same."
For more information, contact Dan Cox, Chief of Staff, dcox@pasen.gov or; or Josh Herman, Legislative Director, jherman@pasen.gov . PH: 717-787-4651.