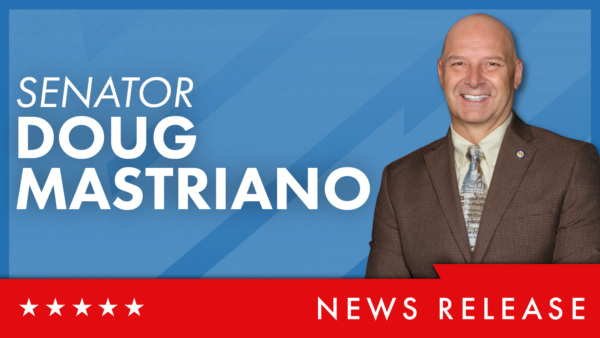 Sen. Doug Mastriano (R-33) provided the following statement after the Shapiro Administration took unilateral action this week to mandate automatic voter registration for Pennsylvanians each time they renew or receive a new driver's license:
"Instead of working with the General Assembly, Governor Shapiro has chosen the path his predecessor also often took, unilateral enactment of partisan policy without input from the people's legislature."
"20 out of the 23 states that have implemented automatic voter registration recognized the magnitude of this decision and went through the proper constitutional process. Shapiro's unilateral action makes Pennsylvania an embarrassing outlier. This change is a violation of Article III, Section 1 of the PA Constitution that states "No law shall be passed except by bill, and no bill shall be so altered or amended, on its passage through either House, as to change its original purpose. Article VII, section 1, further expressly states voting registration authority is "subject to such laws requiring and regulating the registration of electors as the General Assembly may enact…". This requires the General Assembly to enact laws and regulations regarding the registration to vote, not the Executive Branch.
"While the National Voter Registration Act Of 1993 required Pennsylvania to offer voter registration opportunities at State motor vehicle agencies, it did NOT require or authorize our commonwealth to institute automatic voter registration. Furthermore, Section 1323 of the PA Election Code expressly limits the Department of Transportation to merely "provide for…application for voter registration."
"Aside from the question of Constitutionality, this action threatens the integrity of our election system. Automatic registration makes it more difficult to verify the accuracy of our voter rolls. It significantly increases the likelihood of fraud, duplicate registrations, and the registration of non-citizens, illegal aliens, and temporary residents. For example, existing PA law allows tens of thousands of lawfully present non-US citizens to receive a driver's license. How can we be sure that those individuals will not be automatically registered to vote?
"According to an analysis by the non-partisan Foundation for Government Accountability, individuals who are not eligible to vote would be placed onto the voter rolls. This would compound the problem our commonwealth already has with out-of-date voter rolls.
"The irony is that Shapiro is opposed to voter ID but wants to register everyone to vote who gets a government issued ID (license). The legality of this must be challenged."