Senator Mastriano on Heartbeat Bill
Full News Conference
Harrisburg – State Senator Doug Mastriano (R-33), Rep. Stephanie Borowicz (R-76) and advocates for unborn children today unveiled legislation to protect unborn babies with beating hearts.
Similar to "heartbeat" legislation enacted in 10 states and introduced in Congress, under Senate Bill 912 and House Bill 1977, detection of an unborn baby's beating heart would prevent an abortion in Pennsylvania.
"Abortion is one of the most difficult topics to discuss in our nation, as it is tied to deeply personal and emotional issues," Senator Mastriano said. "Yet, it is time that we have an open and honest discussion on this very difficult matter. Scientific and medical advances of the past 50 years have laid to waste the idea that the baby in the womb is simply a blob of tissue. It's time for the discussion that includes a scientific and logical dialogue on this most important issue of our generation."
"If a person is pronounced dead when their heart stops, why are they not considered alive when their heartbeat begins?" said Representative Borowicz. "Psalms 139: 13-14 makes it simple: 'For you created my inmost being; you knit me together in my mother's womb.' At the most fundamental level, this heartbeat bill would effectively guarantee that future Pennsylvania children have the right to be born."
The legislation will require physicians, before proceeding with an abortion, to determine whether the baby has a heartbeat. If the baby has a heartbeat, then the abortion cannot be performed. This will eliminate the need to establish a gestational age in legislation and will reflect the science showing that more than 90 percent of pregnancies in which a heartbeat is detected are viable, the lawmakers said.
"It is greatly important that we work to protect the most vulnerable in our society, including the innocent unborn," Senate President Pro Tempore Joe Scarnati (R-25) said. "Due to the significant advances in medicine, it is imperative that we make these needed changes."
Current Pennsylvania law permits abortions in up to 24 weeks of pregnancy, regardless of whether a heartbeat is detected. The legislation retains current exceptions for the health of the mother.
Author, national political commentator and pro-life advocate Kathy Barnette joined the lawmakers to push for passage of the legislation.
"How far we've fallen as a nation when we must vigorously fight to defend a beating heart. There is nothing 'reproductive' about ending a viable life," she said.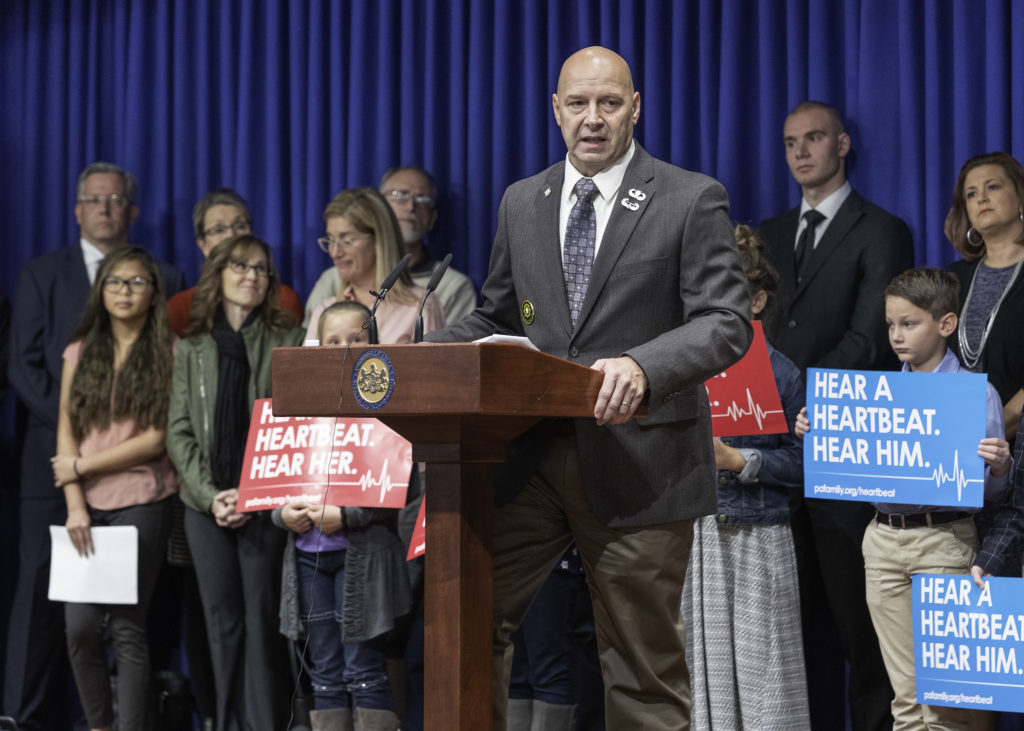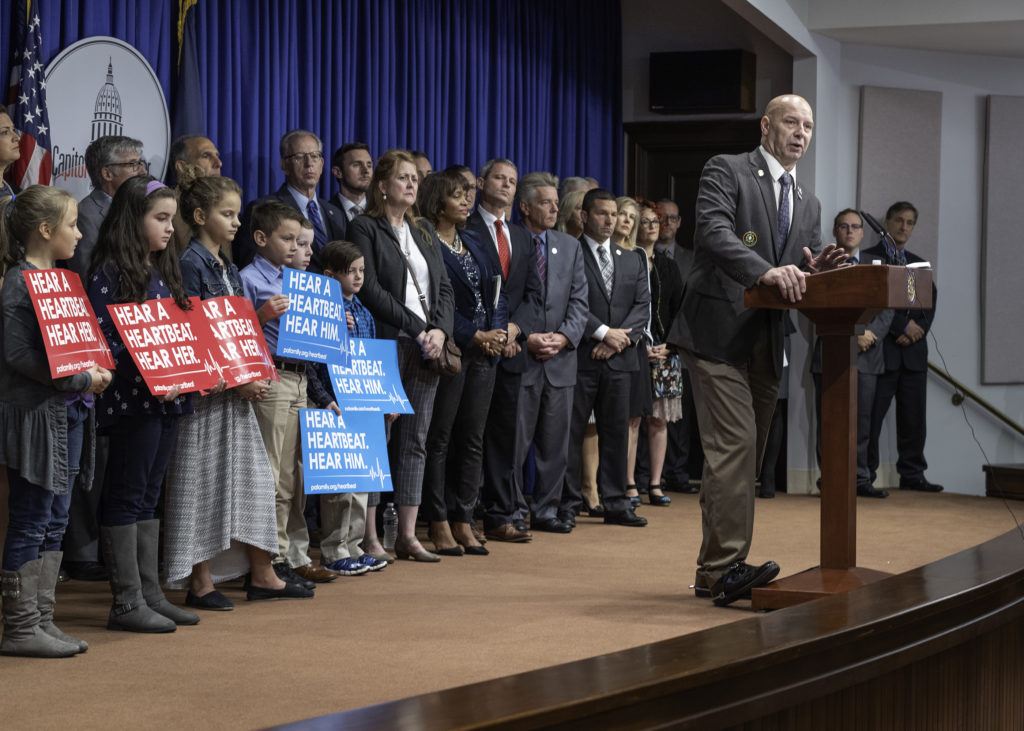 CONTACT: Scot Pitzer (717) 787-4651 spitzer@pasen.gov