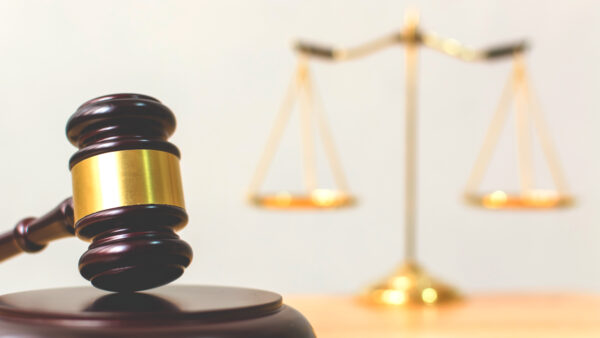 HARRISBURG – Sen. Doug Mastriano (R-33) today applauded the Commonwealth Court ruling to prohibit the administration of Gov. Josh Shapiro from moving forward with its efforts to participate in a multi-state energy tax initiative.
"This is a victory for Pennsylvania workers and energy customers," Mastriano said. "Gov. Shapiro's energy tax would have killed Pennsylvania jobs and cost residents more through higher electricity bills."
Shapiro and his predecessor, former Gov. Tom Wolf, attempted to enter Pennsylvania into the Regional Greenhouse Gas Initiative (RGGI), a multi-state cap-and-trade system that taxes carbon emissions.
Wolf and Shapiro tried to sidestep the General Assembly by entering Pennsylvania into the multi-state compact without legislative approval.
The Commonwealth Court in its ruling said, "Stated simply, to pass constitutional muster, the Commonwealth's participation in RGGI may only be achieved through legislation duly enacted by the Pennsylvania General Assembly."
"The court rightfully ruled this issue must be decided by the people through their elected representatives and senators in the state legislature," Mastriano said. "We elect governors – not kings – here in Pennsylvania."
The Commonwealth Court also ruled the money that would be collected through the multi-state agreement amounts to a tax and not, as the administration argued, a fee.
"The energy tax would be a huge cash grab for the Commonwealth and it would come out of energy customers' pockets," Mastriano said. "State government shouldn't get rich off Pennsylvanians' energy bills"
The Commonwealth Court ruled the proposal is "an invalid tax," declared it void and enjoined the secretary of DEP from enforcing or moving forward with the effort to join RGGI.
Senator Mastriano has been one of the most outspoken opponents of Pennsylvania's entry into RGGI throughout his tenure in the Senate:
Op-Ed: The Regional Greenhouse Gas Initiative will haunt PA long into the future – Senator Mastriano
Op-Ed: It's time to get off Russian oil and unleash the potential of Pennsylvania energy – Senator Mastriano
Senators Mastriano and Hutchinson Introduce the "PA Energy Independence Act" – Senator Mastriano
Mastriano Votes "Yes" to prevent Pennsylvania's entry into RGGI – Senator Mastriano
Constituents of the 33rd District can learn more about Mastriano by visiting his website at SenatorMastriano.com or following him on Facebook at Facebook.com/SenatorDougMastriano.
Media contact: Josh Herman
717-787-9603