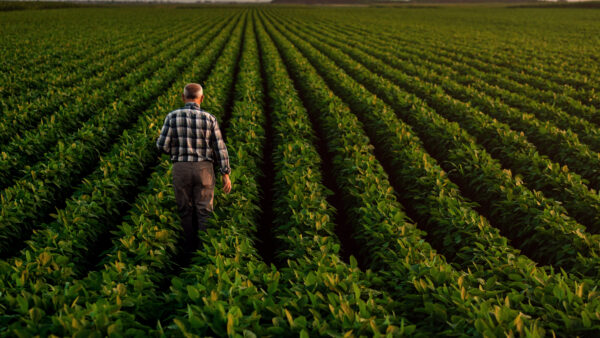 By Sen. Doug Mastriano (R-33)
Pennsylvanians do not have to choose between food security and agricultural industry jobs on one hand, or energy development on the other. We can and should have both.
In recent years, there has been a surge in the number of solar companies seeking to lease agricultural land for the purpose of constructing large solar facilities. Once the panels are installed, the landscape of the land is drastically altered and unlikely to be able to be used again for adequate farming after the lease ends.
Mount Joy Township in Adams County became ground zero several years ago in the fight to protect pristine farmland against solar panel overdevelopment.
Florida-based NextEra Energy Resources sought to develop a $90 million solar project on 1,000 acres of farmland covering 18 properties. The proposal called for the installation of 330,000 12-foot-high solar panels.
The project endangered local farmers and the region's other largest economic sector, Civil War tourism. Mt. Joy citizens made their voices loud and clear with their valid concerns about lowered property values, impacts to wildlife, stormwater runoff issues, and damage to overall quality of life that would result from such a massive project.
The threat it posed to the local agricultural industry and Pennsylvania's food supply was significant. Thanks to the organizing of local residents, the permit for this massive solar project was ultimately denied.
Farming and other agricultural industries in Pennsylvania produce a total direct economic output of more than $80 billion according to a Pennsylvania Department of Agriculture report.
Farming is more than just a job. It's a way of life. These hard-working men and women often rise before dawn and work late into the evening. Farmers pass down from generation to generation knowledge about best practices and historic tendencies related to their area of expertise. It is already difficult right now for the next generation of farmers who want to purchase affordable land for their own family. Now they are forced to compete with even more deep pocketed developers for the best soils in Pennsylvania.
Families throughout Pennsylvania count on the agricultural products generated by local farms. Meat, cheese, milk, various forms of produce and other agricultural goods leave the farm and land on families' dinner tables. The meals we enjoy often originated on local farms.
In addition to food production, Pennsylvania's abundant agricultural land provides scenic images of rural life landscaped across fertile valleys of surrounding hills and mountains. These open spaces are a beautiful backdrop and draw thousands to our state to spend money in Pennsylvania's growing agritourism business.
For these reasons, I introduced legislation in the Pennsylvania Senate to preserve pristine agricultural land by prohibiting large-scale solar panel projects on class one or class two farmland in Pennsylvania. The USDA considers these soil classes the most prime for farming and crop production. Class one and class two soils represent about 20% of all acres of land in Pennsylvania. That means the vast majority of land in our commonwealth would still be available for responsible solar development under this proposed legislation
Senate Bill 798 would promote responsible solar panel development on alternate sites, including old industrial locations, capped landfills, warehouse rooftops and other non-agricultural land.
My bill would encourage solar panel construction on these sites by providing state tax incentives to solar companies that invest in this responsible alternative to farmland development.
Preserving our prime farmland for agriculture use is paramount to ensure food security in our commonwealth is stable for generations to come. With so much national and international economic uncertainty, preservation of our lands for food production is even more crucial.
With smart laws – like the one I've proposed in Senate Bill 798 – we can encourage responsible solar panel installation while protecting local farms, farmers, and the beautiful open lands of our commonwealth that we love so much.
Sen. Doug Mastriano represents the 33rd Senatorial District, covering Adams and Franklin counties, and introduced Senate Bill 798 to protect pristine Pennsylvania farmland while promoting responsible solar panel installation on alternate sites in the commonwealth.
Media contact: Josh Herman
717-787-9603