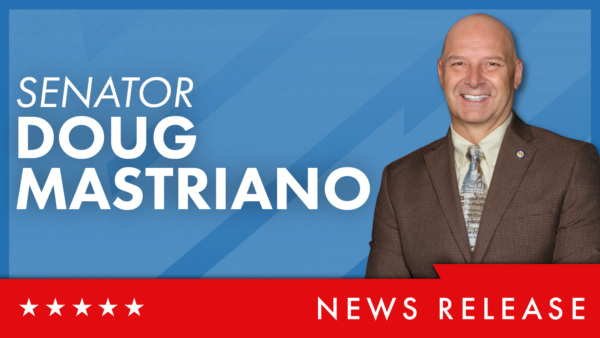 HARRISBURG – Sen. Doug Mastriano (R-33) will host a panel discussion Friday, June 9, from 9-11 a.m. in Capitol East Wing Room 8EA, where participants will discuss medical freedom in the aftermath of the COVID pandemic.
Mastriano sponsored Senate Bill 693 to prohibit mandatory COVID-19 and mRNA vaccinations of Pennsylvania residents. He also is the sponsor of legislation to prohibit the use and require the disclosure of mRNA in Pennsylvania's food supply.
Speakers on the panel will include:
Mastriano.
World-renowned cardiologist Peter McCullough, one of the most published cardiologists in America with more than 1,000 publications and 660 citations in the National Library of Medicine.
Attorney Thomas Renz, a graduate from Case Western University who has been counsel for many federal lawsuits challenging COVID-19 lockdowns, mask mandates and vaccine requirements.
Steve Kirsch, a philanthropist and former Silicon Valley high-tech executive who testified before the U.S. Senate and Pennsylvania Senate about COVID vaccine safety and efficacy.
Dauphin County Coroner Graham Hetrick, who is nationally certified as a medicolegal death investigator by the American College of Forensic Examiners Institute and a member of the American Academy of Forensic Sciences and the American College of Forensic Examiners.
Members of the General Assembly.
Watch the panel discussion live at SenatorMastriano.com
Media contact: Josh Herman
717-787-9603