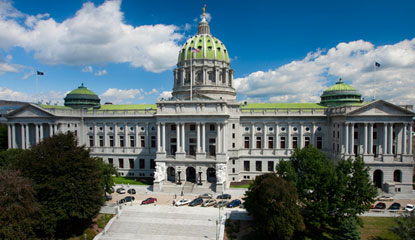 HARRISBURG – Sen. Doug Mastriano (R-33) announced today that he introduced legislation to empower more parents to have an active role in oversight of what their children are taught.
Senate Bill 340 would require schools to post on a publicly accessible website an internet link or title from every textbook used, a course syllabus and the state academic standards for each instructional course offered. To ensure parents are aware of any changes throughout the school year, schools would be required to update this information no later than 30 days after any revision.
"Transparency is key to ensuring that all parents have a seat at the table and can make their voice heard on issues that impact their children," Mastriano said. "Schools should be focused on teaching our children how to think, not what to think. I've heard from many parents who have no idea what is being taught until they see their children's homework. This legislation ensures parents have the tools they need to be informed."
Cosponsors of the legislation include Sens. Cris Dush (R-25), Judy Ward (R-30), Scott Hutchinson (R-21), David Argall (R-29), Pat Stefano (R-32), Michele Brooks (R-50), Ryan Aument (R-36) and Chris Gebhard (R-48).
Senate Bill 340 has been referred to the Senate Education Committee for consideration.
Constituents of the 33rd District can learn more about Mastriano by visiting his website at SenatorMastriano.com or following him on Facebook at Facebook.com/SenatorDougMastriano.
Media contact: Josh Herman
717-787-9603