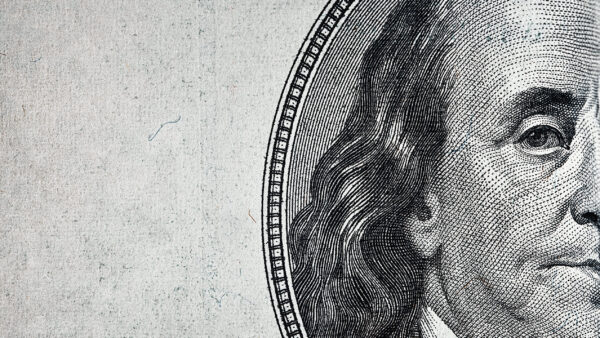 HARRISBURG – Sen. Doug Mastriano (R-33) today released the following statement after Gov. Josh Shapiro delivered his first budget address to a joint session of the state House and Senate in Harrisburg:
"Governor Shapiro's budget proposal would spend money faster than Pennsylvania taxpayers can earn it.
"The governor's proposal would spend more money than the commonwealth expects to collect through taxes and other means. His proposal would place Pennsylvania on a path toward future budget deficits that could jeopardize funding for schools and programs for families and senior citizens in the years ahead. Every excessive dollar state government spends this year is a dollar it won't have to fund programs and services next year. The non-partisan Independent Fiscal Office projects a structural imbalance of $1.5 billion to more than $3 billion every year beginning next year. Shapiro's plan will also completely deplete the state's Rainy Day Fund by 2027-28.
"I will continue to fight for policies that reduce the tax burden – especially the property tax burden – that is weighing down Pennsylvania families who already are struggling to deal with inflation. Pennsylvania taxpayers cannot afford to send more of their money to feed a bloated state government in Harrisburg.
"The governor's education policy is to throw more money at a system that is failing too many of our students and their parents. I believe we should empower students and parents by enabling them to choose a school that works for them. Rather than trapping students in underperforming schools, we should allow parents to choose the best school for their child and the state funding should follow the student to his or her school.
"While Shapiro supports a spending spree in other parts of the budget, it's perplexing that he is calling for a cut to Emergency Response funding by 12%. This cut is particularly unwise in the wake of Norfolk Southern train derailment environmental disaster in Western Pennsylvania.
"It particularly troubling and telling that Shapiro glossed over the disaster in Western Pennsylvania that was as a result of the East Palestine train derailment. The people in the region are suffering and all we got out of the governor was a pat on the back for himself. The fact of the matter is that the administration failed in its response to its first real challenge and ignoring it now will not make it go away. We need action now to help the people and not grandstanding.
"Additionally, Pennsylvania must increase investment for the preservation of its farmland to protect our food supply and prevent overdevelopment. I will push in the weeks and months ahead to make this a priority in this year's state budget.
"My Senate Republican colleagues and I fought hard during the past few years to get us to a point where Pennsylvania is investing in its present while saving for the future. Governor Shapiro's proposed reckless spending binge would undo the progress we made in recent years to protect Pennsylvania taxpayers from future tax hikes."
Media contact: Josh Herman
717-787-9603