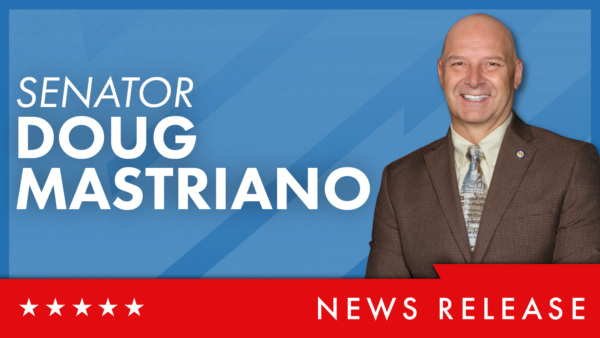 CHAMBERSBURG – Sen. Doug Mastriano (R-33) today announced more than $10 million in state funding has been awarded to improve the water systems in Bear Valley and Biglerville Borough.
"One of the limited roles of government is to ensure residents have access to clean drinking water," Mastriano said. "This investment will help deliver clean drinking water to residents in Bear Valley and Biglerville Borough for years to come."
The first project was awarded $8.5 million to pay for three drinking water wells and 15,000 feet of water main at the Fort Loudoun Water Treatment Facility in Peters Township.
The current water system cannot reliably meet the demand of local residents. The system produces approximately one million gallons per day, while the average daily use was 1.2 million gallons per day. The system is connected to and can receive water from the Borough of Chambersburg. That water, however, is not available when the borough needs it for its own users.
"The project in Peters Township will increase production so the water system is able to meet the demands of local residents," Mastriano said.
The project is set to start in May with an anticipated completion date in the beginning of November 2024.
The second project was awarded $2 million to help the Biglerville Borough Authority replace 3,350 feet of water main and 1,250 feet of pipe along East York Street. The project also calls for the replacement of five fire hydrants.
The project is necessary because the system's cast iron pipe is at the end of its useful life. The aging system has experienced water main leaks that caused service disruptions for local residents.
"The Biglerville Borough project will replace an aging water pipe system and provide more reliability for local consumers," Mastriano said.
The Biglerville project is scheduled to begin in March and be completed at the beginning of 2024.
Funding for the projects is being provided through loans made available by PENNVEST, the Pennsylvania Infrastructure Investment Authority. The $8.5 million low-interest loan awarded to the Bear Valley Franklin County Pennsylvania Joint Authority will cover the entire cost of the project in Peters Township. The Biglerville Borough Authority will benefit from a $2 million low-interest loan from PENNVEST. The loan together with a more than $110,000 grant provided by the Pennsylvania Department of Community and Economic Development (DCED) will cover the total $2.1 million cost of the project.
Media contact: Josh Herman
717-787-4651
JHerman@PaSen.Gov