In this Update:
Mastriano Announces Legislation Divesting Pennsylvania Funds from Companies Controlled by Chinese Communist Party
Op-ED: The PA National Guard deserves the right to Medical Freedom
Op-ed: The Grim Consequences of Soft on Crime Policy Spreads to Pennsylvania
Bills Passed in 2021: Pandemic Recovery
Funding Available to Improve High-Speed Internet Access in Rural PA
You Can Give the Gift of Education
Look Out for Holiday Charity Scams
VA Alerts Veterans About Printing and Mailing Delays Affecting Claims
---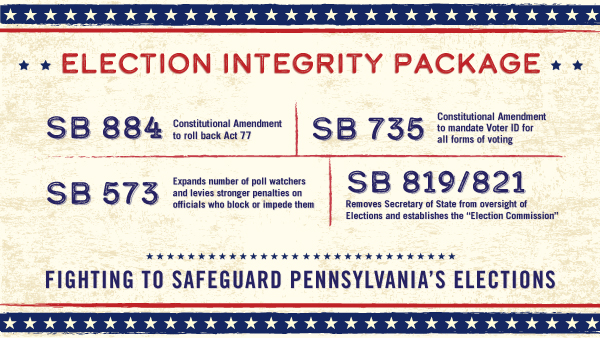 Mastriano Announces Legislation Divesting Pennsylvania Funds from Companies Controlled by Chinese Communist Party
HARRISBURG – State Sen. Doug Mastriano (R-33) today announced legislation requiring Pennsylvania state agencies to withdraw investments in companies controlled by the Chinese Communist Party (CCP).
The measure would provide for the gradual divestiture by the State Treasurer, the State Employees Retirement System, and the Public School Employees Retirement System of such investments.
"For far too long, Pennsylvania has invested hundreds of millions in government funds in a regime that continues to trample human rights," Mastriano said. "The atrocities are wide-ranging and include the suppression of basic freedoms. The systematic persecution of the Uyghurs and other Muslim minorities on religious, cultural, ethnic and gender grounds constitutes crimes against humanity. Pennsylvania taxpayers should not be forced to involuntarily support such atrocities."
According to the United Nations, two million Uyghurs Muslims are currently or have been held in large-scale concentration camps for the purpose of torture and cultural genocide. The CCP's chief goal in Xinjiang has been the destruction of this entire group by wiping out their religion, language and ethnic identity, the senator said.
The CCP has also used force and aggression to methodically erode self-rule in Hong Kong, weaken democracy in Taiwan and abuse basic human rights in Tibet.
"Communist ideology has resulted in the deaths of more people than any other ideology of the last century, with the Communist Party of China itself inflicting tyranny and oppression on its citizens and others for more than 70 years," Mastriano said. "Divestment by Pennsylvania alone will not bring down this regime, but that doesn't mean we should help it prosper. It is far past time to separate our state funds from companies controlled by the CCP."
Op-ED: The PA National Guard deserves the right to Medical Freedom
Everyone deserves the opportunity to make their own medical decisions. This is especially true for our brave men and women who wear the uniform in service to our country.
The Pennsylvania National Guard has had a rich history serving the commonwealth with dignity. For over 270 years, our brave Guard members have dedicated their lives to protecting and supporting Pennsylvania's citizens.
In 1747, Benjamin Franklin led approximately 600 "gentlemen and merchants" to sign the Articles of Association. The founding "Associators" were tasked with defense against Indian raids and French privateers. It didn't take long until other volunteer soldiers heeded the call and formed units throughout PA.
Eight years later in 1755, the Pennsylvania Assembly passed the first Militia Act which formally authorized the volunteer militia. In 1870, the term "militia" was replaced with National Guard of Pennsylvania.
Today, the Pennsylvania National Guard is one of the largest National Guards in the United States.
Both in times of war and peace, the National Guard has stepped up to protect our citizens and to defend our nation. Whether it's supporting war operations or responding to natural disasters and state emergencies, the commonwealth can always count on our guard members to answer the call to duty.
PA owes a great deal of gratitude to our brave brothers and sisters for centuries of dedication and sacrifice. It is more than troubling that our Guard members, after years of service, now must fight for their basic human rights and medical freedom. We cannot afford to lose any of them due to an unfair, unscientific, and misguided vaccine mandate.
The Department of Defense recently ordered all service members to be vaccinated. Pennsylvania Guardsman have until June 30th, 2022 to comply. The same people who defend our rights, protect our citizens, and support our state are now being threatened with disciplinary action, loss of pay, and discharge. All for simply choosing to exercise their medical freedom.
The DOD mandate is all in spite of the fact that there is scant evidence that shows the unvaccinated are any more likely to spread COVID than those who are vaccinated.
Oklahoma has become the first state to reassert its state authority and take a bold stand against the forced vaccination policy. The Adjutant General of the Oklahoma National Guard declared in a policy memo that the organization will not be enforcing the Defense Department's COVID-19 vaccine mandate on its troops.
This has inspired me to take action here in the Keystone State. I am introducing legislation to ensure members of the PA National Guard will not be required to receive a Covid-19 Vaccination. The legislation will further state that no negative administrative or legal action may be taken against members of the guard who refuse COVID-19 vaccination.
Preserving the right to choose when it comes to a newly developed vaccine is the least we can do for the men and woman who answered the call to service.
Op-ed: The Grim Consequences of Soft on Crime Policy Spreads to Pennsylvania
The district attorney responsible for the release of a career violent offender charged in the deadly Christmas parade rampage in Waukesha over two weeks ago has long espoused a reckless approach to crime that is now being replicated copied by prosecutors across America. Here in Pennsylvania, the effects of this new approach are clearly showing an impact.
The website for Milwaukee County District Attorney John Chisholm boasts "Progressive prosecutors in Philadelphia, Boston, St. Louis, and San Francisco have followed in John's footsteps and designed similar programs" that partner with activists to determine policies on bail and prosecution.
The man charged in the November 21st parade massacre was out on just $1,000 cash bail after he allegedly ran over the mother of his child with his vehicle on November 2nd. As a result of that absurdly low bail, six innocent parade-goers were killed and 48 injured a few weeks after his release.
What's worse is that the district attorney knew something like this would be the result of the movement to inject left-wing ideology into the prosecution of criminals.
"Is there going to be an individual I divert, or I put into treatment program, who's going to go out and kill somebody?" Chisholm said in a 2007 interview. "You bet. Guaranteed. It's guaranteed to happen. It does not invalidate the overall approach."
The results of this "progressive" approach to prosecution have been disastrous for citizens in Pennsylvania's largest city under District Attorney Larry Krasner. This summer, Philadelphia's murder rate became the highest per capita of America's 10 largest cities. Philly is now over 500 homicides for 2021, setting a record with a month left in the year.
One of those recent victims was a 21-year-old Temple University student killed shortly after Thanksgiving. The suspect in that crime had been previously arrested and charged in connection with another armed carjacking. Incredibly, a municipal judge required unsecure bail, meaning the defendant did not have to post any money to stay out of jail. Predictably, DA Krasner did not appeal.
Records indicate his office successfully filed a motion to drop all charges after trying only twice to get a "victim/witness" to appear at a preliminary hearing. Less than two months later, the former defendant killed the Temple student while he was unloading his mother's SUV after returning home from Thanksgiving.
The effects of Philly's soft on crime policies will not remain within city limits. Violent crime will spread to neighboring suburban counties as well. Delaware County saw a 127 percent increase in homicides in 2020. Are Montgomery, Bucks, and Chester (all within a short drive from Philadelphia) next?
Progressive soft on crime ideas have spread to all levels of Democratic leadership in Pennsylvania.
Senate Democrats have introduced legislation, supported by Gov. Tom Wolf, to end cash bail entirely.
Wolf has called for changing the way bail is implemented in Pennsylvania, saying, "Our cash bail system is costly, unfair and doesn't work."
The elimination of cash bill will almost certainly lead to an influx of violent crime from freshly released criminals.
Shielding law abiding citizens from bad ideas does not mean we shouldn't improve the process where needed. In the last two years, the General Assembly enacted laws to:
Better assess the unique risks and needs of probationers to reduce incarceration and cut costs to taxpayers.
Streamline the placement of offenders in drug treatment programs and other intermediate punishment programs.
Expand Pennsylvania's definition of institutional sexual assault to include law enforcement officers and any person in the officer's custody.
Expunge an individual's criminal history record if the individual has been acquitted or pardoned.
Require thorough background checks for prospective law enforcement applicants.
These are widely supported, non-ideological changes implemented to preserve public safety while reducing costs for taxpayers. They are a far cry from the radical movement to release dangerous criminals into communities in response to the demands of left-wing activists.
Governor Wolf recently blocked legislation to allow citizens in those communities to protect themselves. He vetoed a measure I co-sponsored that would have ensured those legally allowed to own a gun could carry it openly or concealed, without needing a permit. A long wait period for permit approval can be a matter of life and death for a law-abiding citizen living in a high-crime area.
As the "progressive" Milwaukee County district attorney himself noted, atrocities like the massacre at the Waukesha Christmas parade are the expected result of policies that divert violent criminals from prison and put them onto the streets.
Every elected official in Pennsylvania has a duty to speak out against the further spread of these dangerous policies.
Bills Passed in 2021: Pandemic Recovery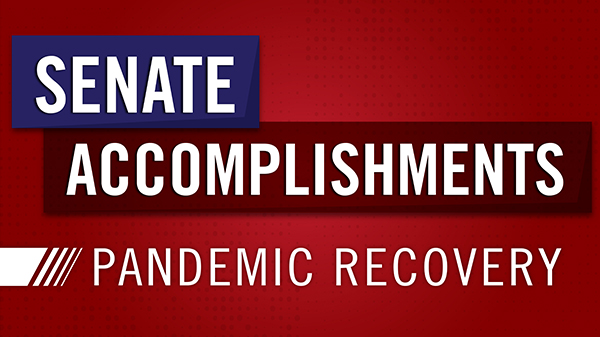 This fall, the Senate continued its work to lead Pennsylvania from pandemic to recovery by passing legislation extending waivers of an array of regulatory statutes, rules and regulations that were implemented during the COVID-19 response.
This regulatory flexibility ensured continuation of the safe delivery of health care and assistance to vulnerable citizens, permitted more remote work for state-licensed businesses, and more.
Earlier this year, the Senate approved a resolution carrying out the will of voters and terminating the pandemic emergency declaration, ending the governor's power to close employers, limit occupancy, suspend state statutes or issue stay-at-home orders due to COVID-19. Voters got the chance to weigh in after the Senate approved putting the issue on the May primary ballot.
The Senate also approved the allocation of emergency funds for schools impacted by the pandemic, aid for rental and utility bills, and assistance to support Pennsylvania's struggling restaurants and taverns coping with the devastation created by the pandemic and the governor's mandated closings and restrictions.
You can find a complete rundown of key pandemic response bills here.
Funding Available to Improve High-Speed Internet Access in Rural PA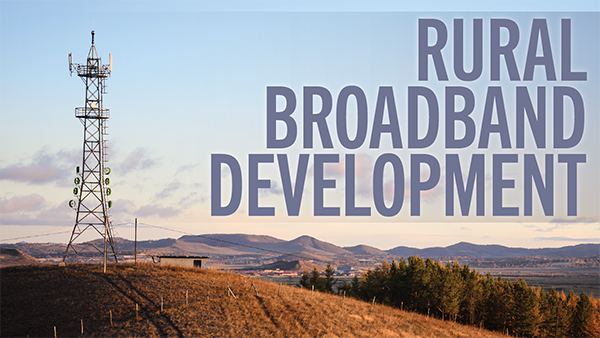 Applications will be accepted until Feb. 22, 2022 for up to $1.15 billion in loans and grants to help people in rural areas get access to high-speed internet.
Those eligible for the funding, which is being made available through the U.S. Department of Agriculture's ReConnect Program, include state and local governments, corporations, limited liability companies and cooperative organizations.
The funding is available for projects that serve rural areas where at least 90% of the households lack broadband service at speeds of 100/20 Mbps. Priority is given to projects that will serve people in low-density rural areas and areas lacking internet access services at speeds of at least 25/3 Mbps.
You Can Give the Gift of Education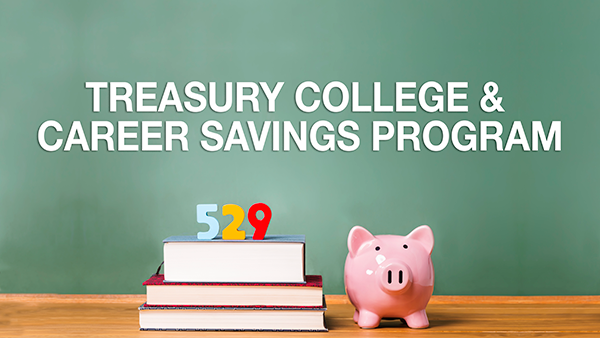 More than 80% of parents would welcome contributions to a 529 college savings plan for their children, but less than half will ask family members and friends for such gifts, according to a survey from the College Savings Foundation.
Anyone can contribute to a child's PA 529 account with a Ugift code, and gift contributions may be deductible from PA state income taxes. If you already have a PA 529 account for your child, you can share your Ugift code by email with family and friends who wish to contribute to your child's education savings.
You can learn more about starting to save with PA 529 accounts at pa529.com. There are two plans to help families save, including the PA 529 Investment Plan, with earnings tied to financial markets, and the PA 529 Guaranteed Savings Plan, where earnings are tied to tuition inflation. Families can choose the plan that best meets their savings goals.
Look Out for Holiday Charity Scams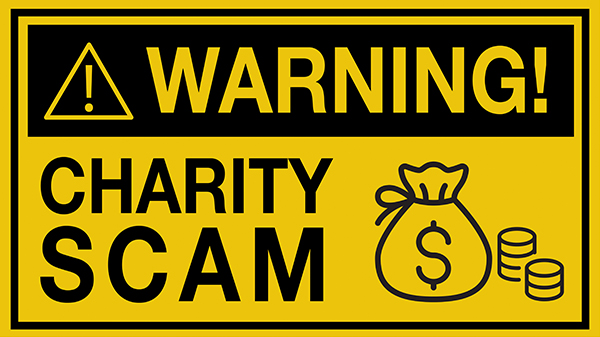 Many people are donating to charitable organizations this time of the year, and scam artists prey on this generosity by masquerading as charities and pocketing the donations.
The Pennsylvania Department of Banking and Securities and Pennsylvania Department of State offer these Red Flags of Charity Scams:
Similar Sounding Name — Scammers often use names that sound similar to legitimate charities to intentionally create confusion.
High Pressure Solicitation — Fraudsters will try to force a hasty decision by turning up the pressure. They may cold call, identifying you as a previous contributor, and ask for your renewed support or to update your credit card information. These attempts rely on catching consumers off guard to extract financial information.
100% Guarantee — Most people want to ensure that their donations are going toward legitimate program expenses. Every organization has some level of administrative cost. An organization that promises 100% of your funds are going directly to an individual in need might require additional scrutiny.
Donation by Wire Transfer or Gift Card — Legitimate charities will not ask you to make payment via money order or wire transfer. If you are being solicited for a donation and are asked to pay by these means, hang up immediately. A charity may ask for donations of gift cards, such as from a grocery store, to supply to someone in need. Never read the information from a gift card over the phone or provide it via email.
You can find more tips on charitable giving here. Anyone can contact the Department of Banking and Securities at 1-800-PA-BANKS (1-800-722-2657) to ask questions or file complaints about financial transactions, companies or products.
VA Alerts Veterans About Printing and Mailing Delays Affecting Claims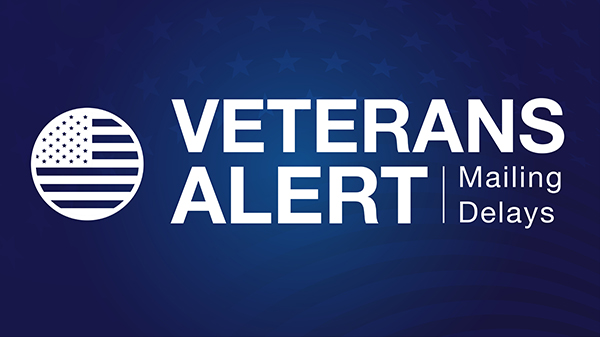 Many veterans have been experiencing long delays with receiving correspondence from the U.S. Department of Veterans Affairs (VA).
The VA announced that due to supply chain issues and staffing shortages, the vendor contracted to provide printing services for the VA is experiencing delays in printing and mailing notification letters to veterans and claimants, with the disruption potentially impacting the ability of some claimants to meet required deadlines via written correspondence with the VA.
In response to the mailing delays and to protect the best interest of claimants, the Veterans Benefits Administration (VBA) is extending its response period by 90 calendar days for claimants with letters dated between July 13, 2021 and Dec. 31, 2021.
If a claimant does not reply to a time-limited notification, such as making an election of benefits or services or reporting for a scheduled compensation and pension examination, VBA will not take adverse action to deny, reduce or terminate benefits and services unless: 1) the claimant is contacted and there is documentation of his or her right to respond; 2) the requested information has been received; or 3) the response period has lapsed.
Veterans and claimants with questions can contact the VA at 800-827-1000.