In this Update:
Happy Thanksgiving
Sharing the Harvest
Reducing the Hazards and Hassle of Thanksgiving Travel
Mastriano Measure Seeks Election Accountability
Op-Ed: Preserving the Second Amendment in Pennsylvania
---
Happy Thanksgiving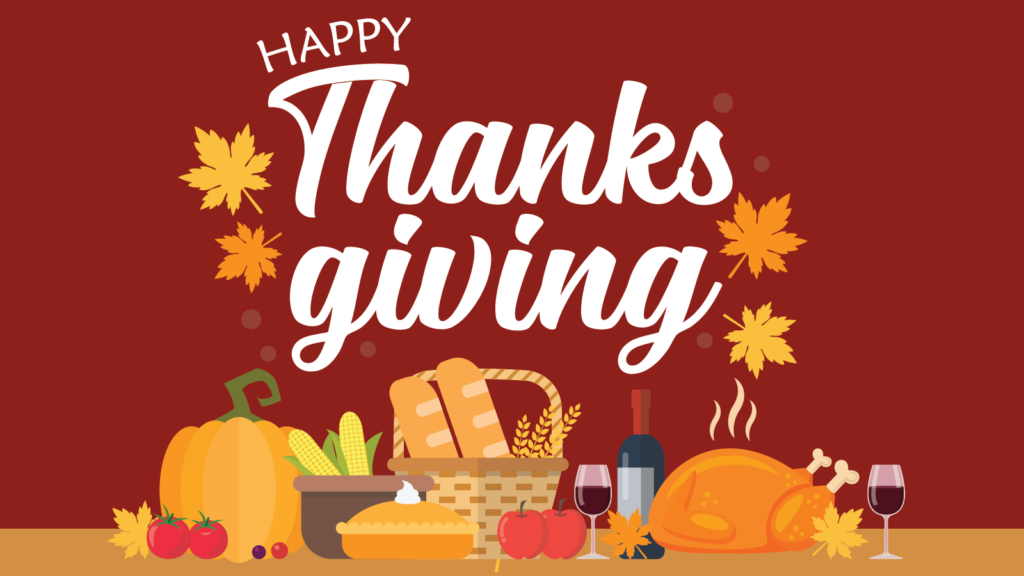 President Lincoln began his proclamation establishing Thanksgiving as a national holiday by writing: "The year that is drawing towards its close has been filled with the blessings of fruitful fields and healthful skies."
It was October 1863, in the middle of the Civil War, but Lincoln pointed Americans toward developments for which the nation should be thankful.
Today, we can be thankful that, despite often heated divisions and the remnants of the pandemic, we live in peace and relative abundance in 2021. I hope you and your family have a happy Thanksgiving filled with love and gratitude.
Pennsylvania Hunters Provide Food for Neighbors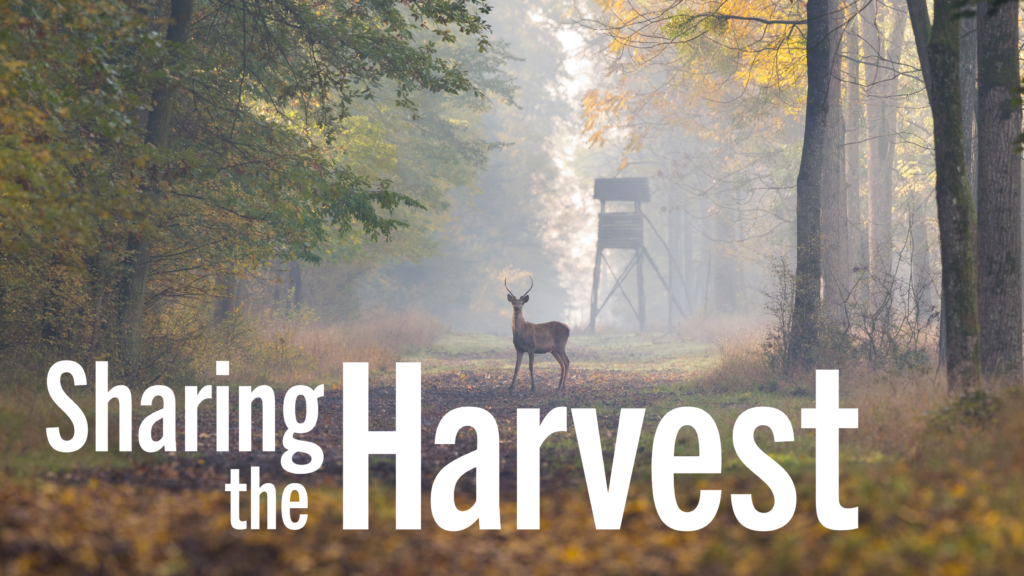 As families across the commonwealth give thanks, Pennsylvania deer hunters have a way to brighten the holidays for those in need.
Hunters Sharing the Harvest allows hunters to donate their extra venison to food pantries and community assistance centers across Pennsylvania via a statewide network of butchers. Over the last 30 years, the program has distributed nearly 2 million pounds of donated meat.
An average-sized deer will provide enough high-protein, low-fat meat for 200 meals. Hunters Sharing the Harvest is a registered 501(c)(3) nonprofit charity funded by public and private sources. Hunters can find the nearest participating meat processor here.
Reducing the Hazards and Hassle of Thanksgiving Travel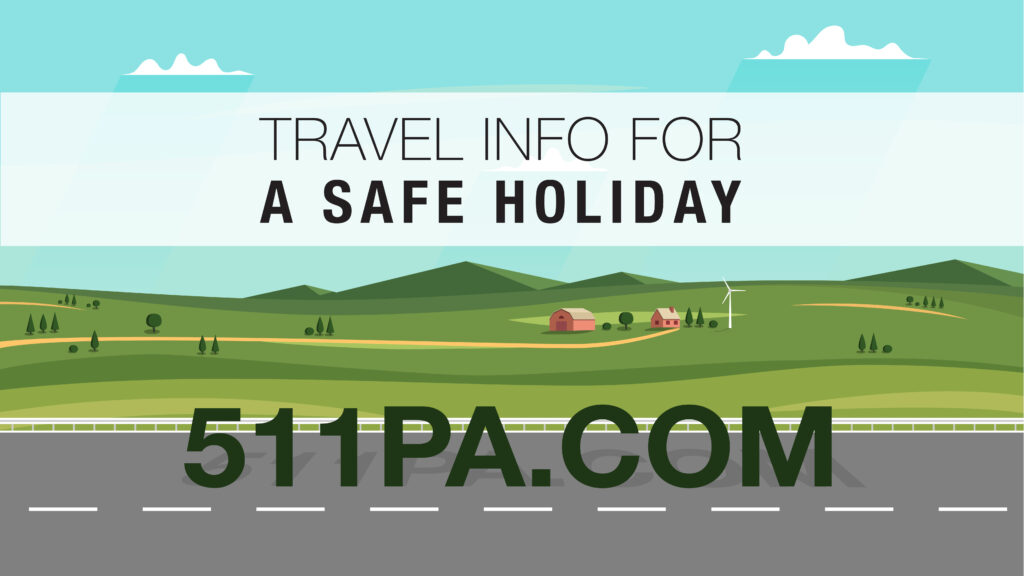 Travel experts say all types of Thanksgiving travel are projected to rebound to near pre-pandemic levels this week.
One way to get the most current and relevant Pennsylvania traffic information without taking your eyes off the road or your hands off the wheel is the 511PA app. 511PA provides real-time, hands-free traffic advisories for every state roadway in Pennsylvania, and for major roadways in neighboring states of New Jersey and West Virginia.
Quick Tip: AAA says that if you're hitting the road Wednesday, traffic will be lighter after 9 p.m. If heading out on Thanksgiving, it's best to depart before 11 a.m.
Mastriano Measure Seeks Election Accountability
On November 25, 2020 I led a public hearing where hours of testimony was presented, reviewed, and vetted regarding voting fraud and violations of voting law in Pennsylvania. We heard eyewitness testimony from citizens from all parts of the commonwealth. One year later, over 200 sworn affidavits from election day still have yet to be thoroughly investigated by the Governor or Attorney General.
Posted on Nov 27, 2020
HARRISBURG – State Senator Doug Mastriano (R-33) proposed a legislative measure today that seeks accountability associated with the 2020 general election.
The resolution, introduced in conjunction with counterparts in the House of Representatives, disapproves and rejects the Secretary of Commonwealth's premature certification of the results of the November 3 vote pertaining to presidential electors.
The legislative resolution directs State Department Secretary Kathy Boockvar to withdraw and vacate the certification of the presidential election.
Earlier this week, the Senate Majority Policy Committee hosted a public hearing in Gettysburg – hosted by Mastriano – and testimony revealed numerous electoral irregularities in Pennsylvania.
"Pennsylvanians want transparency and accountability with our electoral process – it is the hallmark of our American system to ensure that we the people select our government leaders, including the President of the United States," said Mastriano. "As state legislators, we take our responsibility to guard and guarantee our constituents' right to free and fair elections. I fought to defend this right for three decades…nothing is more sacred in our democracy."
Mastriano is partnering with Senators Michele Brooks (R-50), Dave Arnold (R-48) and Mario Scavello (R-40).
The resolution declares that the selection of presidential electors is in dispute.
Earlier on Friday, members of the House delegation announced their intent to introduce mirror legislation.
Mastriano noted numerous discrepancies that occurred November 3, such as failure to meet the requirement that all mail-in ballots are received by 8 p.m.; "satellite locations" being used outside of parameters set by state law; failure to meet requirements specifying that election officials must authenticate signatures of in-person voters; and – among other issues – failure to follow the law for the tabulation of defective absentee and mailed ballots.
Testimony from Wednesday's hearing is available at policy.pasenategop.com.
Op-Ed: Preserving the Second Amendment in Pennsylvania
by Senator Doug Mastriano
Dating back to our first days as a colony, Pennsylvania has a long history of responsible gun ownership. The right to bear arms is sacred to many communities throughout our Commonwealth.
The General Assembly has passed two measures I'm co-sponsoring to protect that right from repeated attempts to weaken it.
Our own Pennsylvania Constitution is direct and clear:
"The right of the citizens to bear arms in defense of themselves and the State shall not be questioned."
Senate Bill 448 would prevent municipalities and counties from imposing firearm ordinances more restrictive than laws passed by the General Assembly. Senate Bill 565 puts law-abiding citizens who are otherwise legally able to possess and carry a firearm on equal footing and codifies the inherent right to carry a firearm into statute.
This is not an academic exercise. Our communities are increasingly unsafe.
Violent crime has recently spiked in our Commonwealth. The number of murders surged by nearly 30% from 16,669 in 2019 to 21,570 in 2020, the largest year-over-year increase on record.
Renegade district attorneys like Larry Krasner in Philadelphia have compounded the problem with lenient sentencing and early release of violent criminals. Patterns of violent crime often do not stay confined to large cities. The problem spreads to suburbs as well.
The soft on crime culture permeates from the top with Attorney General Shapiro. As the top law enforcement official in the state, his resources and influence could go a long way to admonish misguided DAs and support additional resources for police. While Shapiro rides around the state in his campaign bus, hundreds more around our commonwealth are victimized by violent crime each month.
Instead of confronting the actual factors leading to the uptick in violent crime, PA Democrats have doubled down on an easy target: guns. They point to bills like SB 448 and SB 565 as legislation that will only exacerbate gun violence.
This of course ignores the reality that bills such as these only benefit law abiding gun owners who make their communities safer by acting as a deterrence to potential shooter situations.
For those who live in high-crime-rate communities, the long wait for a concealed carry permit could be a matter of life and death. SB 565 eliminates that wait time.
Furthermore, research shows that concealed carry makes our communities safer.
The Crime Prevention Research Center did a deep dive study of over 21 million conceal carry permits around the nation and found that compared to the rest of the country, the 25 states with the highest concealed carry rates experienced lower rates of murder and violent crime. Imagine that concept: When more law-abiding citizens can defend themselves, violent criminals are not so brazen.
It's past time for Pennsylvania to safeguard the rights of citizens to protect themselves and recognize constitutional carry.
While the General Assembly took action to strengthen the right of citizens to protect themselves at the state level, those who have sought to restrict this basic right now have a powerful ally in our nation's highest office.
We currently have a President who in a speech at the White House earlier this year stated: "No amendment to the Constitution is absolute."
These are perilous times for Americans who long assumed their elected leaders would obey their oath to "preserve and protect the Constitution of the United States."
It remains to be seen what the federal government is planning to encroach on our Second Amendment rights here in Pennsylvania. But we can act now to preempt that.
I have introduced the Right to Bear Arms Protection Act (Senate Bill 624) to be proactive against forthcoming federal action.
SB 624 will do the following:
Provide for civil penalties for any state or local government official who conspires with federal agents in the enforcement of new federal gun restriction laws;
Remove any qualified immunity for public officials engaging in such cooperation;
Mandate the Attorney General to prosecute such collaborators and defend Pennsylvanians in court from prosecution;
Create a private right of action against officials who attempt to enforce these laws;
Freeze state grant funds from local governments that cooperate in such enforcement; and
Forbid local governments from accepting federal money to enforce gun restriction measures.
I call on Governor Wolf to sign Senate Bill 448 and Senate Bill 565, and I urge my Senate colleagues to get behind SB 624 to protect Pennsylvanians from extreme action at the federal level to diminish the second amendment.
The lynch pin that protects our freedoms from tyranny is the right of the citizens to bear arms in defense of themselves. This right shall not be questioned.
Propoents of COVID-19 vaccine mandates have referred to the Medical Freedom Act as "The Freedom to Spread" Act. But recent studies show little to no difference in levels of transmission between those who are vaccinated and those unvaccinated.