In this Update:
There's Always More We Can Do
Senate Accomplishments: Helping Crime Victims
Utilities Set to Adjust Seasonal Energy Supply Prices Dec. 1
Support Available for Nursing Apprenticeships
Pre-Application Period Begins for Traffic Signal Improvement Grants
National Guard Academy for At-Risk Youth Taking Applications
Help for Pennsylvanians Dealing with Alzheimer's Disease
---
There's Always More We Can Do
Reports of murders, robberies, car jackings and property destruction dominate headlines these days as Pennsylvania communities fall deeper into chaos and lawlessness. Federal statistics show violent crimes reported across the state increased in 2021, outpacing the national average.
According to the 2022 State of Safety report, nearly half of Pennsylvanians say the COVID-19 pandemic affected their personal safety.
It's a trend that's repeated in a survey my office recently distributed asking residents to describe their concerns about rising crime. Many told me they feel less safe and blame drug addiction, above all else, for fueling the increase.
We recognize the layered and complex reasons people abuse drugs and commit crimes, though some triggers have been worse than others in recent years. Statistics from the Center on Budget and Policy Priorities show roughly one third of Americans struggled to cover living expenses last year, while more than 20 million people worried about putting food on the table.
Opioid overdoses also spiked as isolation and desperation from prolonged pandemic restrictions kept families and friends apart. In 2021 alone, the federal Centers for Disease Control and Prevention (CDC) said more than 100,000 people died across the country from fentanyl and opioid overdoses, a 15% increase over the year before. Pennsylvania ranks third nationwide for these fatalities.
The opioid epidemic has laid waste to this nation and Pennsylvania is clearly no exception. Fentanyl-laced drugs spill over our borders and find passage along a network of highways that reach every corner of the country.
Over the summer, law enforcement in Oregon sounded the alarm over more potent rainbow-colored pills laced with fentanyl that began circulating along the West Coast. The alarming news proves exactly why drug dealers must pay for the lives they take every single day – something for which Pennsylvania's existing laws fall woefully short.
Under the existing "drug delivery resulting in death" statute, defendants often cut deals for lenient sentencing and little to no jail time. It's a horrific miscarriage of justice that allows dealers to walk away scot-free for callously profiting off the escalating opioid epidemic.
That's why I introduced Tyler's Law in June to impose mandatory 25-year minimum sentences for fentanyl distribution that results in death. It's a necessary step to save lives and hold dealers accountable for the destruction and pain caused by their ruthless greed.
But it's not just about punishing those who sell drugs. Thanks to the Overdose Mapping Act, which became law just this month, first responders – including law enforcement and emergency medical services – will now report overdoses into an electronic statewide system.
Standardizing use such a system will help local officials identify emerging trends, mobilize an emergency response and alert law enforcement and EMS to the existence of fentanyl-laced drugs in a particular region.
We can't put out fires that we can't see and consistently using a mapping tool like this will give our first responders the visibility they need to act quickly, save lives and make communities safer.
Although overdose mapping will be a game changer for our communities, it's certainly not the end of what we, as lawmakers, can do to support our first responders on the front lines trying to save lives every day.
That's why we established the $135 million Law Enforcement Recovery Grant Program in the 2022-23 budget to ensure police departments have the resources and staffing necessary to fight rising crime, tackle the opioid crisis and ease the mental and physical impact of the COVID-19 pandemic.
I championed the legislation this summer after months of raising awareness about the devastating impact the pandemic and anti-police sentiment had on recruitment, retention and crime prevention efforts. This investment will help our state get back onto a path of safety and prosperity, though admittedly, it will be an arduous journey.
And it's one law enforcement can't complete alone. That's why I recently sponsored the Fighting Chance Act, which would reduce the obstacles individuals convicted for nonviolent offenses face when reentering society.
These people deserve a chance at economic security and freedom, which would reduce recidivism and lower the state's overall crime rate. Overcoming poverty can end the destructive cycles that often spiral into drug addiction, illegal activity and violent crime.
And while I'm proud of the steps we've taken to address the systemic links between substance abuse and rising crime, I'm painfully aware there's always so much more we can, and should, do.
Senate Accomplishments: Helping Crime Victims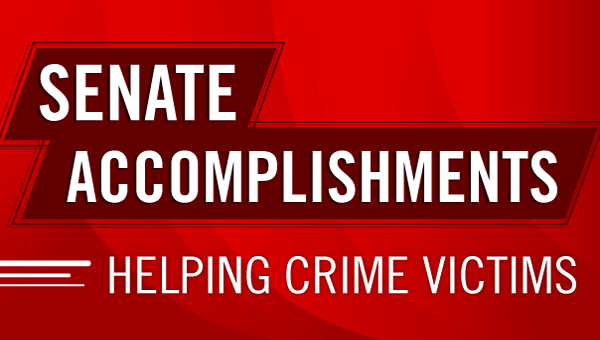 As lawmakers, we work to implement legislation to help communities prevent crime. But when crime does occur, we need to make sure the laws stand behind victims.
Three bills recently signed into law will help protect crime victims from being targeted again, give them a greater say in criminal proceedings and help them recover restitution from offenders.
Act 50 of 2022 extends the Domestic and Sexual Violence Victim Address Confidentiality Act to give victims of child abduction and human trafficking access to substitute mailing addresses. This approach has been successful in preventing assailants from using such information to locate victims. The new law also allows requests for address confidentiality to be submitted electronically. Previously, requests had to be made in writing, impeding access and slowing the process.
Act 71 of 2022 requires that a victim of a violent crime be notified of any proceeding in which conditions for bail can be modified. This affords the victim the right to offer comment regarding a defendant's bail conditions when they're imposed or later modified.
Act 134 of 2022 makes it easier for crime victims to obtain relevant information learned by law enforcement during the investigation of the crime. Crime victims can then use that information in civil legal actions to recover damages for their injuries. The meager restitution obtained through criminal cases often does not fully compensate victims.
I look forward to continuing to work in the next legislative session to reduce crime and support those impacted by offenders.
Utilities Set to Adjust Seasonal Energy Supply Prices Dec. 1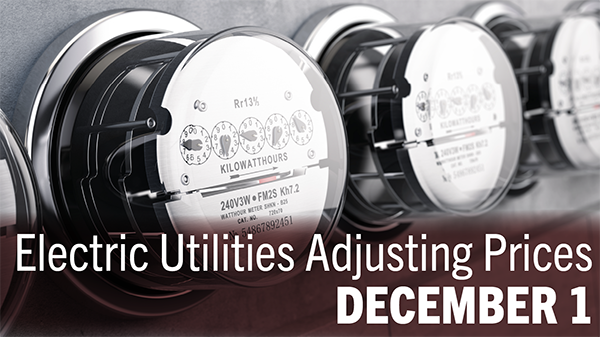 The Pennsylvania Public Utility Commission (PUC) reports that Pennsylvania electric and natural gas utilities will adjust their prices on Dec. 1 for customers who do not shop around for energy suppliers.
All regulated utility companies will adjust their "price to compare" (PTC) rates in the coming weeks, but Pennsylvania's electricity marketplace gives consumers the option to select a different supplier to find the most competitive pricing.
The two major parts of monthly electric or natural gas bills are the delivery/distribution charge and the generation/supply charge. Consumers can shop for and contract with a competitive supplier or for consumers who do not shop, the utility provides energy supply at the PTC. The PTC averages 40% to 60% of the customer's total utility bill and will be adjusted at the end of this month.
The PUC urges consumers currently struggling to pay monthly bills to act now and seek assistance by contacting their utilities. State assistance is also available. You can see what price increases utilities are reporting, and how to reduce energy costs, here.
Support Available for Nursing Apprenticeships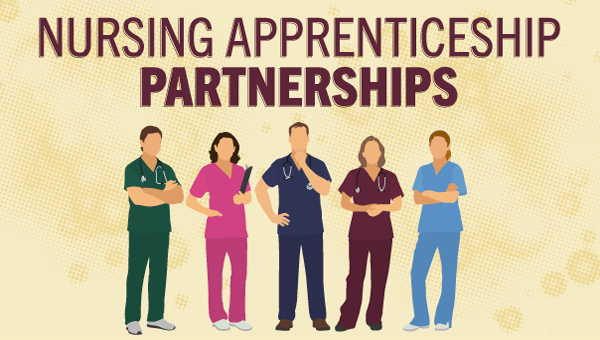 Local workforce development boards have until Nov. 30 to apply for state assistance to develop nursing apprenticeship programs in low- or moderate-income communities.
Distributed by the Department of Labor and Industry, Nursing Pathway Apprenticeship Industry Partnership grant funding will award local workforce development boards up to $260,000 to collaborate with community partners, organizations, sponsors and regional industry partnerships to register, maintain and manage nursing apprenticeship programs, as well as recruit and retain qualified health care professionals.
The initiative aims to prepare individuals for a range of nursing positions, including home health aides, certified nursing assistants, and licensed practical nurses.
Pre-Application Period Begins for Traffic Signal Improvement Grants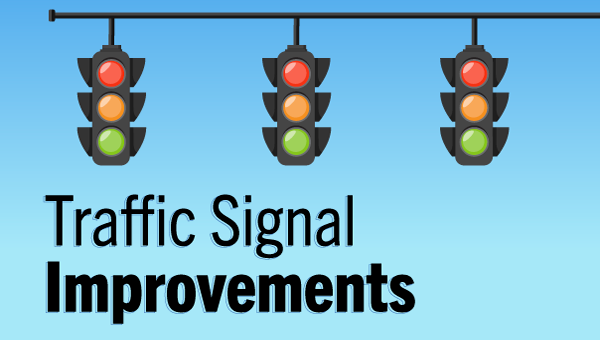 Green Light-Go is a competitive state grant program designed to improve the efficiency and operation of traffic signals in Pennsylvania communities, reducing congestion and increasing safety at intersections.
Prior to applying for this assistance, municipalities, counties and planning organizations must pre-apply by Dec. 23. Full applications must be submitted electronically through the DCED Single Application for Assistance between Jan. 3, 2023 and Jan. 31, 2023.
It is anticipated awards from this application round will be announced in summer 2023 and the projects must be completed by spring 2026.
National Guard Academy for At-Risk Youth Taking Applications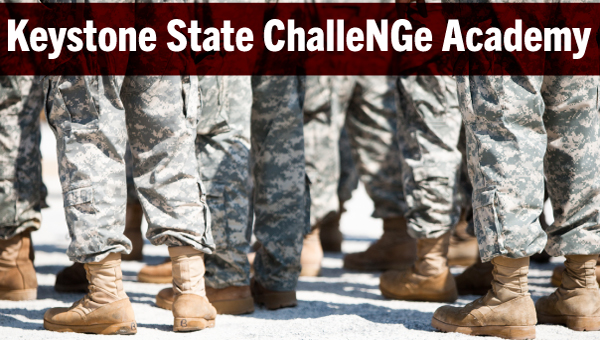 Applications are being accepted for youth to take part in the Pennsylvania National Guard's Keystone State ChalleNGe Academy class beginning in January 2023. If selected, students will attend the 22-week residential phase at Fort Indiantown Gap in Annville, Lebanon County.
The academy provides a positive learning environment designed to guide at-risk teenagers in furthering their education and setting a path to a brighter future. Cadets will experience a structured and disciplined residential program built upon a military-based training model.
There is no tuition cost to attend. Meals, housing, uniforms and school supplies are provided at no charge. There is no military obligation requirement after completing the program. Find out more and apply here.
Help for Pennsylvanians Dealing with Alzheimer's Disease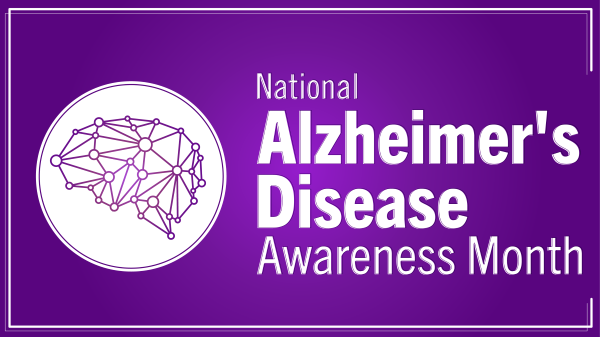 There are an estimated 280,000 Pennsylvanians living with Alzheimer's disease. This type of dementia is the seventh leading cause of death among all adults.
Alzheimer's Disease Awareness Month is a reminder that while there is no cure for this disease, there is a wide range of support available for patients and families.
You can find caregiver resources and information on risk reduction and other topics at the Pennsylvania Department of Health and the Alzheimer Association's Greater PA Chapter.