In this Update:
Governor Signs Life-Saving Blue Lights Law
Mastriano's Overdose Mapping Act Becomes Law
Pennsylvania Cruelty Laws Ignore Test Lab Animals
Senate Passes PA Edge Program to Bring Jobs to Pennsylvania
Senate Votes to Provide Critical Aid to Fire & EMS Companies
Tuesday is the General Election
How Are Invasive Species Affecting You?
Reminder: Turn Clocks Back Saturday Night
Risk of Hitting a Deer Increases in Fall
---
Governor Signs Life-Saving Blue Lights Law
The governor signed legislation this week enacting the "Blue Lights Law" in Pennsylvania, Sen. Doug Mastriano (R-33) said.
"Countless lives will be saved thanks to this legislation and it was my honor to get it across the finish line," Mastriano said. "It's a simple fix that will make the roads safer – for everyone."
Mastriano sponsored Act 157 earlier this year after a tow truck driver in his district said other states with blue lights laws reported fewer accidents.
Under previous law, tow truck operators could only use flashing orange or yellow lights. Studies from the Texas Department of Transportation and the University of Michigan demonstrate that drivers routinely ignore the sight of these lights on the road, often resulting in fatal accidents.
"The flashing blue lights will no doubt give drivers more time to react, protecting both tow truck operators and the people in waiting in disabled vehicles on the side of the road," Mastriano said. "I appreciate the administration's support of this commonsense legislation and the urgency of the General Assembly to get it to his desk."
Mastriano's Overdose Mapping Act Becomes Law
Pennsylvania made a significant advancement in its fight against the opioid crisis this week when the Overdose Mapping Act became law, said Sen. Doug Mastriano (R-33).
"The opioid crisis takes lives every single day and Pennsylvania has been fighting it blind for a long time," Mastriano said. "This law will give emergency responders the foresight they need to act quickly and prevent more deaths."
Act 158, introduced by Mastriano earlier this year, requires first responders – including law enforcement and emergency medical services – to report overdoses into an electronic statewide system that will be developed and maintained in consultation with the Department of Health.
Standardizing use of a statewide system will help local officials identify emerging trends, mobilize an emergency response and alert law enforcement and EMS to the existence of fentanyl-laced drugs in a particular region.
In 2021 alone, the CDC said more than 100,000 people died nationwide from fentanyl and opioid overdoses, a 15% increase over the year before. Pennsylvania ranks third nationwide for overdose fatalities.
"Overdose mapping will be a game changer for our communities, none of which have been untouched by this epidemic," Mastriano said. "And it's certainly not the end of what we, as lawmakers, can do to support our first responders on the front lines trying to save lives every day."
Pennsylvania Cruelty Laws Ignore Test Lab Animals
Last week, we learned the strength of Pennsylvania's animal cruelty laws rank 15th nationwide – representing a triumphant climb from the bottom 10 just eight years ago.
But we still have a long way to go before we reach the summit – and I intend to make sure we get there.
The cruelty inflicted on lab animals under the guise of medical experimentation, although around for decades, found its way back into headlines over the last year when members of Congress demanded answers from the National Institutes of Health (NIH) – and Dr. Anthony Fauci – about inhumane and unspeakable abuse inflicted on puppies and monkeys.
Researchers on South Carolina's Morgan Island, for example, routinely inject up to 600 monkeys with debilitating viruses and withhold pain medication.
Reports also surfaced last year that at least 44 beagle puppies suffered and died after lab workers locked their heads in cages and allowed hungry sandflies to eat them alive. Others were injected with experimental drugs and all of them had vocal cords removed so workers wouldn't be subjected to their pained cries.
This is torture – plain and simple – and Fauci's National Institute of Allergy and Infectious Diseases spent at least $1.68 million in taxpayer money to fund it.
The Animal Legal Defense Fund, who gave Pennsylvania laws it's esteemed ranking, notes that data from the U.S. Food and Drug Administration confirms just 8% of drugs tested on animals are deemed safe and effective for human use.
The organization also claims research labs experiment on more than 1 million animals across the United States annually. The NIH spends around $14.5 billion in public funding for these barbaric tests – and that figure doesn't even consider costs borne by other federal agencies and private companies.
So, it's equally disturbing to me that Pennsylvania's existing animal cruelty statute exempts medical research facilities, so long as they meet a short list of regulations deeming their facilities "lawful."
We've taken massive strides to protect animals from cruelty, neglect and abuse that culminated in the landmark Libre's Law in 2017. This comprehensive bill strengthened penalties against perpetrators of these sickening crimes, catapulting Pennsylvania from its dismal bottom 10 ranking at the time to 24th.
In the years since I joined the Senate in 2019, we've improved our standing even further. Now, it's time we take the next big step to protect animals in this state from these torturous lab experiments – especially when safer, more humane options exist.
This issue cuts across partisan lies, rises above sensationalism and demands action.
Senate Passes PA Edge Program to Bring Jobs to Pennsylvania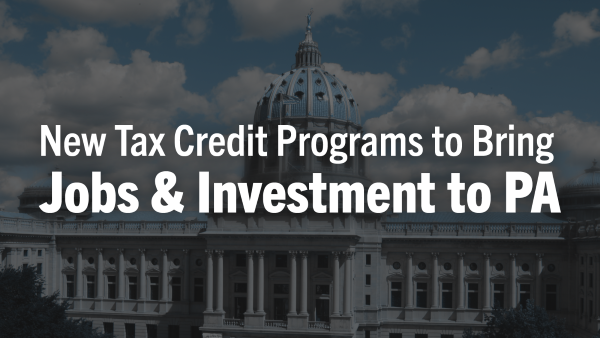 New jobs and more investment could be coming to Pennsylvania after the Senate voted to create and expand tax credit programs to support targeted investments in key industries.
The legislation would make new resources available for job growth under the newly established Pennsylvania Economic Development for a Growing Economy (PA EDGE) tax credit program. The program will be made up of four components to attract major new investments to Pennsylvania communities.
One of the new programs is the Regional Clean Hydrogen Hub Tax Credit program, which is designed to support projects requiring a capital investment of at least $500 million. Projects would also be required to make a good faith effort to use the local labor market and create at least 1,200 permanent and new jobs.
The bill would also establish a new Pennsylvania Milk Processing Tax Credit program to support Pennsylvania's dairy industry. The tax credit would be equal to 5 cents per gallon of milk purchased and processed from within Pennsylvania. The program would also require capital investment of at least $500 million, efforts to use local labor and the creation of at least 1,200 permanent and new jobs.
The legislation would also create the Semiconductor Manufacturing, Biomedical Manufacturing and Research. The Tax Credit program tax credits would be split evenly between semiconductor manufacturing and biomedical projects.
In addition, House Bill 1059 would increase the cap on the Local Resource Manufacturing Tax Credit Program, while ensuring tax credits remain available for construction of a smaller project facility in the near future. The bill was sent to the governor for enactment.
Senate Votes to Provide Critical Aid to Fire & EMS Companies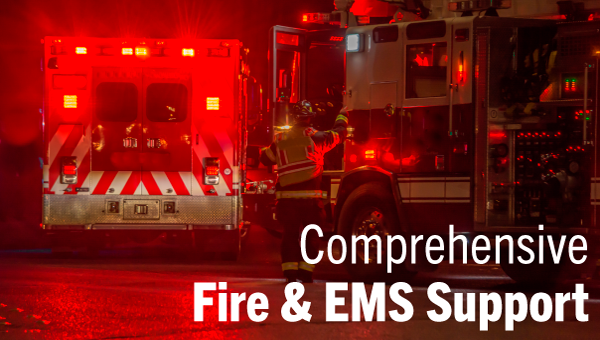 In the latest effort to help Pennsylvania's fire and emergency medical services, the Senate passed a comprehensive measure that would provide essential funding and support for these critical first responders.
The assistance is especially vital for volunteer fire companies struggling to recruit members and cover rising costs. As amended by the Senate, the measure would:
Put in place a Volunteer Tuition and Loan Assistance Program.
Establish recruitment, training and retention initiatives – including higher and secondary education partnerships for EMS.
Provide financial assistance for career and volunteer fire companies to shore up their facilities.
Increase the maximum amount of fire and EMS grants and allow merged companies to receive higher grants for 20 years.
Provide funding for online fire training.
Require the State Fire Commissioner to establish an online registry of firefighters' courses.
Set up a Fireworks Safety Education Program.
The measure was sent to the governor for enactment.
Tuesday is the General Election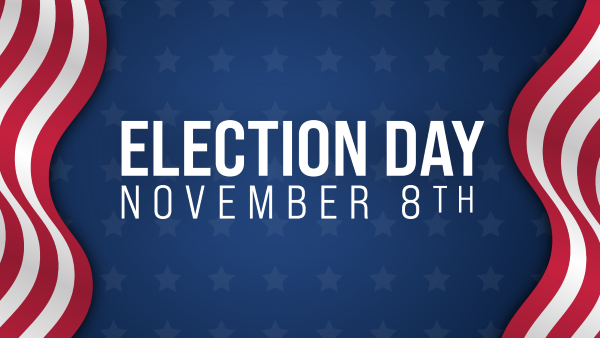 The General Election will be held Tuesday, and polls will be open from 7 a.m. to 8 p.m.
Voters who are voting for the first time in their election district will be required to show an ID. Acceptable IDs for first-time voters:
Driver's license
U.S. passport
Military, student or employee ID
Voter registration card
Firearm permit
Current utility bill, bank statement, paycheck or government check
Any ID issued by the Commonwealth or federal government
If you are unsure where to vote, you can find your polling place here. You can learn about the voting system your county uses here.
How Are Invasive Species Affecting You?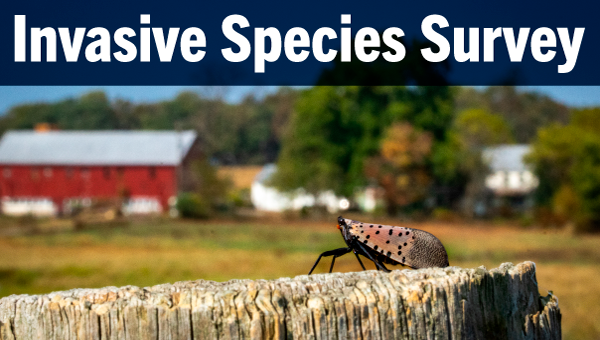 The impact of invasive species on Pennsylvania citizens, local governments, businesses and others is the focus of a survey being conducted by the Governor's Invasive Species Council.
The Invasive Species Impacts Survey will be used to chronicle the effects invasive plants, insects, animals and pathogens are having on land and waterways.
Invasive species include more than 140 invasive plant types, 25 plant diseases, 18 insects, 60 aquatic animals, five bird and mammal species, and more. The survey takes a few minutes to complete and is open through Nov. 13.
Reminder: Turn Clocks Back Saturday Night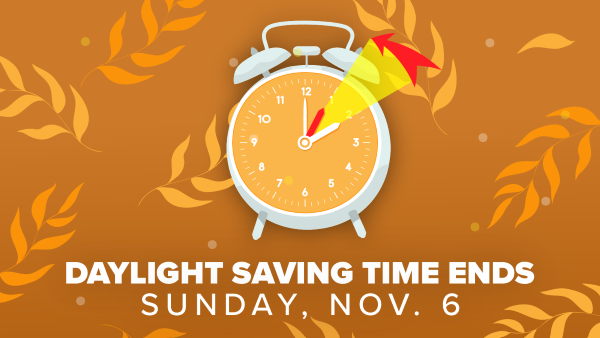 Daylight saving time ends Sunday at 2 a.m., so don't forget to set your clocks back one hour Saturday night.
Risk of Hitting a Deer Increases in Fall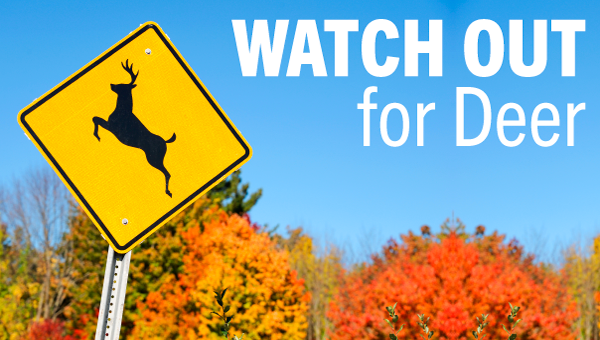 With deer becoming more active during the fall breeding season, and the end of daylight saving time putting more vehicles on the road during dusk and dawn when deer move most, the Pennsylvania Game Commission is asking motorists to stay alert.
According to insurance statistics, Pennsylvania drivers have a 1-in-58 chance of a vehicular accident involving a big game animal – one of the highest rates nationwide. Drivers can reduce their chances of collisions with deer by staying alert and better understanding deer behavior. Just paying attention while driving on stretches marked with "Deer Crossing" signs can make a difference.
You can find out more about avoiding collisions with deer and how to report a collision here.