Dear Friend,

I am pleased to present my electronic newsletter. These e-newsletters enable me to provide information about issues, events and activities in Harrisburg and around the 33rd Senatorial District to you in a timely manner while saving postage costs.

If you find this e-newsletter useful, I invite you to visit my website www.senatormastriano.com for more information about your state government. If you do not wish to receive these e-newsletters, please click the "unsubscribe" button at the bottom of the page.

Sincerely,

Doug

In this Update:
Informative Telephone Town Meeting
Senate Action
Proposed Legislation
Mastriano Committee Approves Bill Reforming Regulatory Review
Commemorating Pennsylvania's Contribution to the WWI Allied Victory
Events to Honor our Veterans
Statewide Video Competition Challenges Students to Share Ideas on Farming
---
Informative Telephone Town Meeting
I recently held a teletown meeting that connected me with thousands of 33rd District residents, who participated from the privacy of their own homes.
Throughout the one-hour forum, I spoke directly with residents via telepone about a wide variety of topics including property tax reform, the 2nd Amendment, the state's opioid crisis, robo-calls, veterans issues, the inheritance tax, red flag laws, recreational marijuana
By far, the biggest concern voiced that evening was school property taxes and how the unfair levy is impacting Pennsylvanians.
During the teletown meeting, I conducted three polls that generated feedback from constituents. The polls included questions about property taxes, gun control and abortion. I appreciated the feedback.
The teletown hall was a phenomenal success, and I look forward to hosting more. Details will be posted in future e-newsletters and on my website at www.senatormastriano.com.
Senate Action
The Senate returned to Harrisburg recently and considered several important bills.
Nothing irritates me more than annoying robo-calls. I voted in favor of legislation (House Bill 318) that provides consumers the ability to sign up for the telemarketing "do-not-call" list without requiring you to re-register every five years. The bill will also require telemarketers to provide callers with an opt-out option on robo-calls and prohibit telemarketing on legal holidays. The bill was signed in to law.
Law enforcement personnel are very important to me. I voted for legislation (Senate Bill 439) that would amend and expand the Enforcement Officer Disability Benefits Law to include county probation officers, state-owned university or community college campus officers, park rangers, and corrections officers. The bill advanced to the House following the Senate's unanimous vote.
Pennsylvania is the only state that provides a residence for its Lieutenant Governor. Currently, the house is underutilized as it is not being used as a residence. The Senate State Government Committee, which I serve on, voted unanimously for legislation (Senate Bill 750) that would repurpose the mansion to support veterans and active military. As a retired 30-year combat veteran, this legislation means a lot to me, as the 2400-square foot house located at Fort Indiantown Gap would be used for Pennsylvania veterans, programming and the National Guard. As a result of the committee vote, the legislation now goes to the full Senate for consideration.
Proposed Legislation
The United States last month observed the anniversary of September 11th. I am proposing legislation (Senate Bill 869) to establish a 9/11 moment of silence in Pennsylvania schools, as a teaching tool for our students. Senator Pat Stefano (R-32), whose district is home to the Flight 93 National Memorial, has joined me as a prime sponsor of the proposal. It is disheartening that the horrific events of this day – which will never be forgotten by Americans across the country – are not officially memorialized by Pennsylvania students. Our country's military continues to fight our enemies as an aftermath of that tragic event. The vast majority of children currently attending our schools were not alive in 2001 when this premeditated and cowardly assault occurred. My bill will ensure our pupils always remember and never forget about 9/11.
It was recently brought to my attention that several volunteer fire departments in the 33rd District received warnings from the PA Department of State concerning compliance with PA's "Solicitation of Funds for Charitable Purposes Act." The fire companies, which have small budgets and are always hurting for volunteers, were threatened with fines if they did not comply with fundraising guidelines. As a result, I am introducing legislation aimed at easing the regulatory burdens faced by our state's charitable organizations, including, but not limited to, our volunteer fire departments. I am partnering with House colleagues Rep. Dan Moul and Rep. Dawn Keefer in introducing this important legislation.
Mastriano Committee Approves Bill Reforming Regulatory Review
I recently chaired my first meeting of the Senate Intergovernmental Operations Committee, where we considered a bill by Senator John Gordner (Senate Bill 398) to reform the regulatory review process.
The legislation would bring more transparency, oversight and openness to regulatory reform, which is exactly what we need moving forward. I am constantly hearing concerns from constituents and businesses about the regulatory review process, and the bureaucratic red tape that is impeding economic development. Our taxpaying citizens deserve more.
Moving forward, I am anticipating that the committee will hold hearings to gather input on the regulatory review process. I am looking forward to working with the members of the committee to reform state government, reduce costs and improve our state government!
Commemorating Pennsylvania's Contribution to the WWI Allied Victory
I recently offered a resolution on the Senate floor commemorating Pennsylvania's contribution to the Allied victory in the First World War. A quarter of the American troops fighting in this war were Pennsylvanians. The 26th of September marked the 101st anniversary of the Meuse-Argonne Offensive: the largest and costliest battle ever fought by the American armed forces. Overall, the Meuse-Argonne Offensive played a major role in defeating the German Army and achieving the allied victory in November 1918. In this historic struggle, Pennsylvania was one of America's key contributors. The 28th, 79th and the 80th Divisions encountered stiff German resistance. But with determination and devotion, they broke the enemy's defensive lines and delivered victory for the Allies. May we never forget the dedication and determination of the Pennsylvanians who served as the vanguard of freedom during the First World War, and in particular, those who gave the last full measure of devotion during America's largest battle ever fought, the Meuse-Argonne Offensive.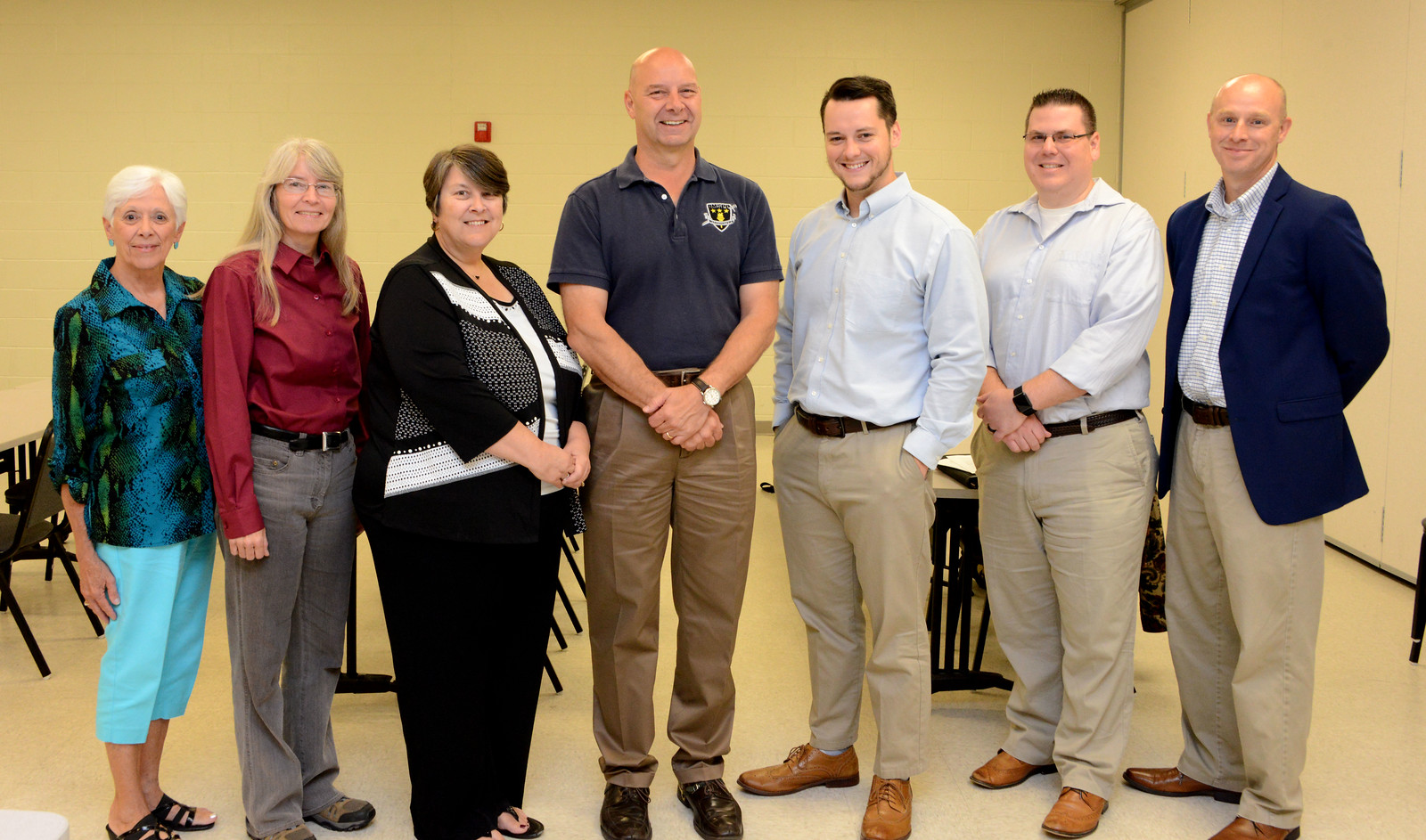 I recently hosted a Grant & Loan Seminar for municipal officials and community leaders in Gettysburg. The focus of the event was to alert stakeholders about state funding and programming available to their municipalities. Any time a municipality is successful with a grant or loan application, all of our constituents benefit and it is a huge win for the 33rd Senate District.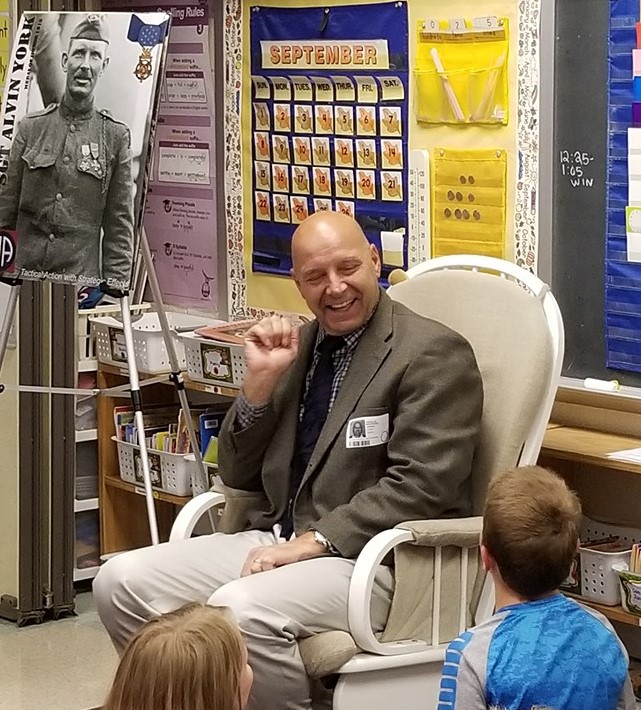 I recently read books to Mrs. Jennifer Daniels' third-grade class at Lincoln Elementary School in Gettysburg. It was a pleasure talking to 8-year-olds about my job!
Members of the Pennsylvania Newspaper Association recently visited the Capitol to discuss the newspaper industry. The 33rd Senate District is home to the Gettysburg Times, which publishes six days a week in Adams County. I enjoyed hosting owner Scoop Sample, editor Alex Hayes and publisher Harry Hartman on the Senate floor!
Events to Honor our Veterans
I am planning a pair of special events this fall to commend veterans for their sacrifice. The open houses will feature exhibitors from the U.S. Department of Veterans Affairs and the PA Dept. of Military and Veterans Affairs, as well as non-profits representing Roots for Boots, the PA Wounded Warriors and the Veterans Multi-Service Center.
I am also presenting Vietnam War veterans with a commemorative pin. The events are scheduled Saturday, Oct. 19, from 2-4 p.m. at the Gettysburg American Legion Post #202, 528 East Middle Street, Gettysburg; and Saturday, Nov. 16, from 2-4 p.m., at the Shippensburg American Legion Post #233, 100 Dykeman Rd, Shippensburg.
Saturday, October 19, 2019
2-4 PM
American Legion Post #202
528 E Middle Street
Gettysburg, PA 17325
Saturday, November 16, 2019
2-4 PM
American Legion Post #223
100 Dykeman Road
Shippensburg, PA 17257
Deadline to register is November 2
Click here to register
Statewide Video Competition Challenges Students to Share Ideas on Farming
Pennsylvania has a rich heritage of farming that dates back centuries, and agriculture remains the state's top industry today. However, that heritage is threatened by difficult market conditions and an aging population of farmers. For every four farmers in Pennsylvania over the age of 65, there is only one farmer under the age of 35.
The third annual "Talk To Your State Senator" statewide video competition challenges middle and high school students to share their ideas about how Pennsylvania can reverse these trends and ensure the agriculture industry will have a bright future in our Commonwealth.
The contest, which is sponsored by the Senate of Pennsylvania and Rutter's, is open to Pennsylvania students in grades 6 through 12, including all public school, private school and home school students. Participants are encouraged to submit video entries of no longer than three minutes that promote the future of farming in Pennsylvania.
A total of $10,000 in prizes will be awarded through the PA 529 college savings program administered by the Pennsylvania Department of Treasury. Contest entries must be submitted by January 31, 2020.
More information on the contest is available online at www.legis.state.pa.us/talk-to-your-state-senator/.