In this Update:
Federal Judge Declares Gov. Wolf's Actions Unconstitutional
Committee Approves Mastriano & Ward Revisions to Steer Clear Law
Senate Approves Mastriano 9/11 Legislation for Schools
General Assembly Ready to Act if Governor Vetoes School Sports Bill
Passage of Broadband Bill is a Step Forward
Roundtable on Veterans Clubs and Service Organizations
---
Federal Judge Declares Gov. Wolf's Actions Unconstitutional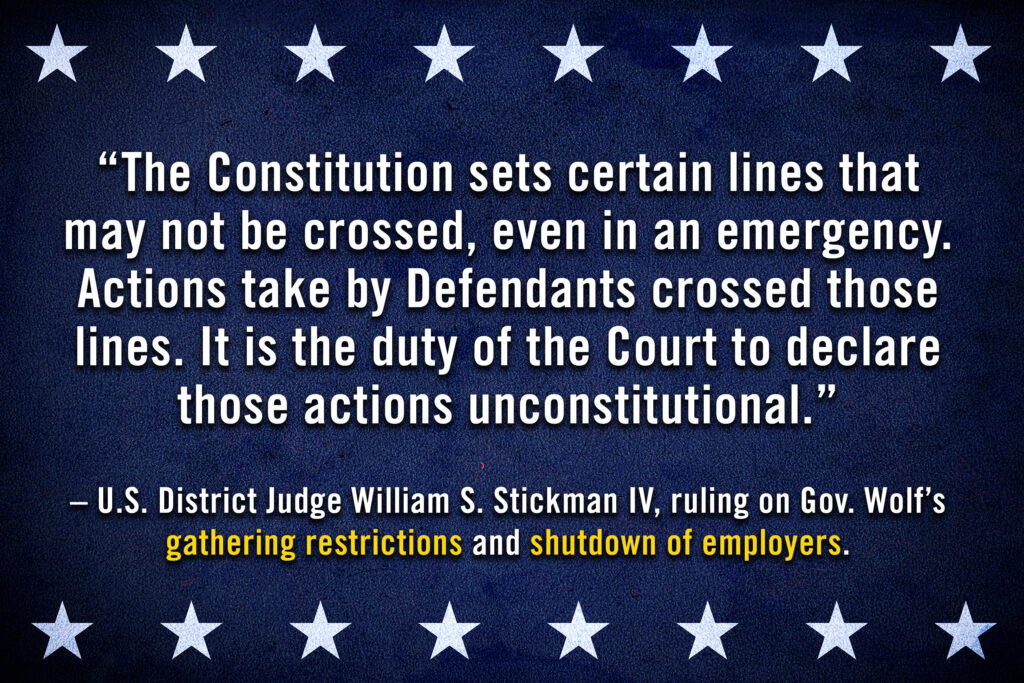 A federal judge declared Monday that edicts and actions taken by the Wolf administration have been unconstitutional, coinciding with the COVID-19 pandemic.
The judge's ruling specifically cited Governor's Wolf's group gathering limitation, and flawed business waiver program that resulted in statewide businesses closing their doors.
U.S. District Judge William S. Stickman IV wrote that the "Constitution sets certain lines that may not be crossed, even in an emergency. Actions taken by the defendants crossed those lines. It is the duty of the Court to declare those actions unconstitutional." Stickman ruled that Wolf's orders violated components of the first and fourteenth amendments, such as the freedom of assembly, due process and equal protection clauses.
The ruling by Judge Stickman shows that the courts are paying attention to the government overreach and oppression that has been occurring in Pennsylvania. Enough is enough.
Committee Approves Mastriano & Ward Revisions to Steer Clear Law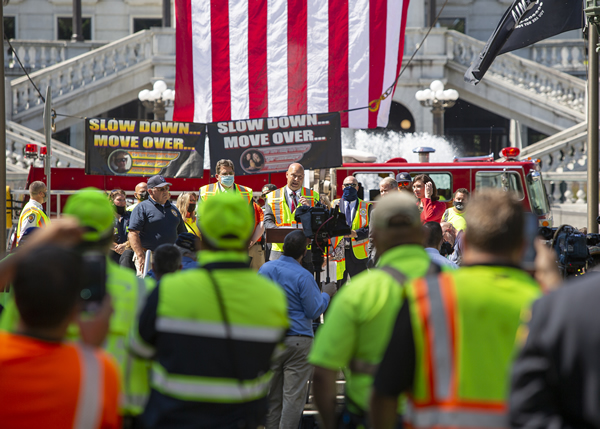 Legislation I introduced with Senate Transportation Committee Chair Kim Ward to strengthen the state's "Steer Clear Law" and better protect tow truck operators, law enforcement, Emergency Medical Services (EMS) and other first responders was recently approved by the Senate Transportation Committee.
In addition to adding stiffer penalties and raising public awareness, Senate Bill 1281 would rebrand the "Steer Clear Law" as the "Move Over Law" to clarify how motorists should react when approaching or passing an emergency response area. Examples of an emergency response area are when a police officer is conducting a routine traffic stop or when a tow truck operator is helping with a disabled vehicle
There are more than 350 reportable traffic crashes in Pennsylvania every day that put first responders in harm's way. Already in 2020, 35 first responders have been killed nationwide while working roadside incidents.
Senate Bill 1281 would establish a new point system for a "Move Over" violation; double the fines for a summary offense; strengthen public awareness by requiring PennDOT to educate the public throughout the year; and implement a new speed restriction for drivers approaching an emergency response area.
The Transportation Committee's unanimous passage of Senate Bill 1281 on September 9 came one day after a procession of first responders and rally outside the Capitol to urge enactment of the "Move Over Law". The rally included first responders who survived a roadside crash and family members of those killed in the line of duty.
We have a problem in Pennsylvania. This needs to end now. Our legislation is a multi-pronged strategy to save lives, and it starts with rebranding the law to send the message. It couldn't be clearer: Move Over.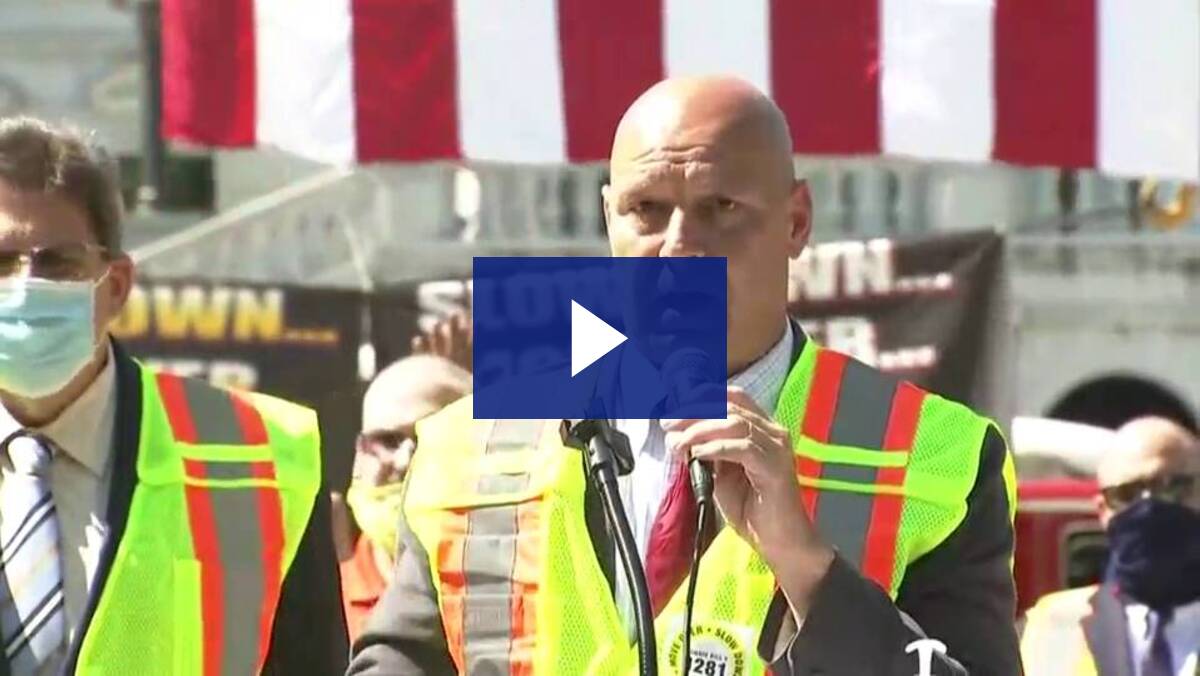 Senator Mastriano addresses "Move Over" rally
Senate Approves Mastriano 9/11 Legislation for Schools
A bill that I authored that would establish a statewide moment of silence in schools observing September 11th recently received a unanimous vote from the Senate. As a result, Senate Bill 869 advances to the House of Representatives for consideration.
The moment of silence would coincide with the anniversary of the worst terrorist attack on American soil.
The vast majority of children currently attending our schools were not alive in 2001 when this premeditated and cowardly assault occurred. The bill will ensure our pupils always remember and never forget about 9/11.
As a retired Colonel with 30 years of service defending our nation, Pennsylvania's role in 9/11 should never be forgotten, evidenced by the sacred ground of Shanksville and the heroic sacrifices that transpired there.
Our military continues to fight the nation's enemies as an aftermath of that tragic event.
This bill simply encourages our schools to set aside time during the anniversary of Sept. 11th to reflect upon what happened and to educate our youth about the importance of the commemoration.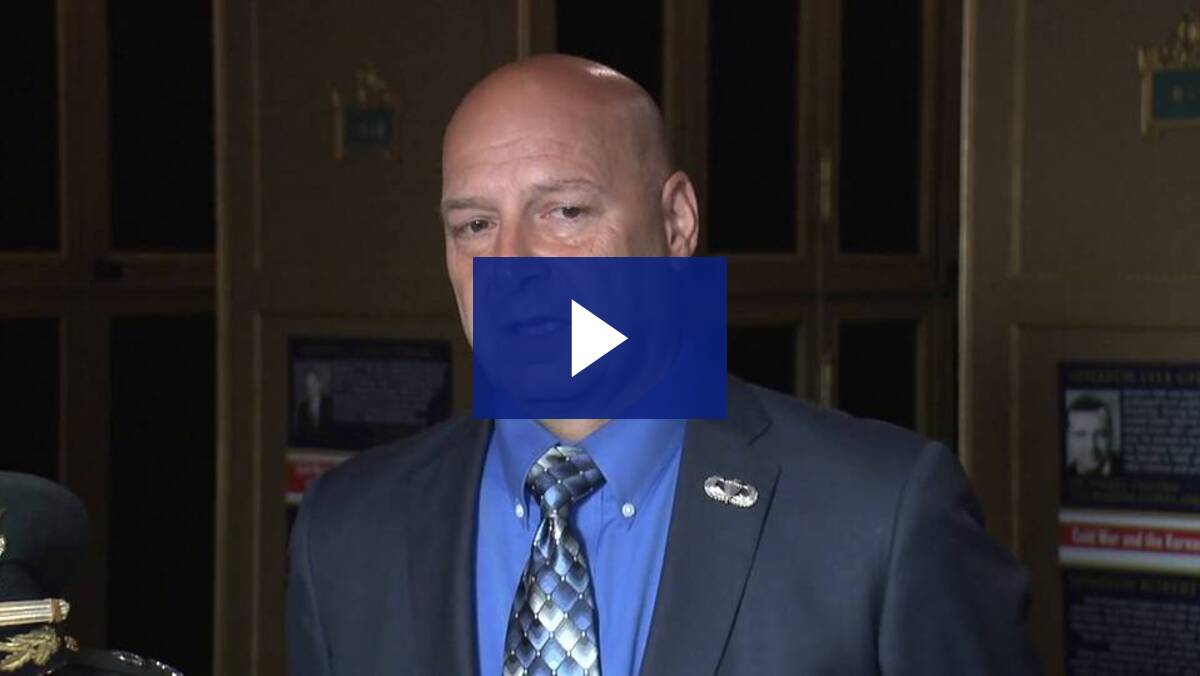 Senator Mastriano recalls September 11, 2001 and discusses the need for remembrance.
General Assembly Ready to Act if Governor Vetoes School Sports Bill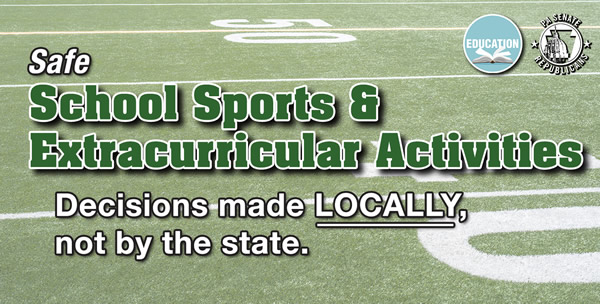 School districts would have the final say on whether to allow school sports, extracurricular activities and spectators during the 2020-21 school year under a bill that was recently approved by the Senate.
Governor Wolf has threatened to veto this bill, even though it passed the House with a 155-47 vote, and the Senate with a 39-11 vote. If the Governor follows through, and the votes remain the same, the General Assembly is poised to override a veto.
House Bill 2787 would allow school districts to develop their own health and safety plans that reflect the realities facing schools during the COVID-19 pandemic. The health and safety plans would be required to be posted online and submitted to the Department of Education.
Any individual who has COVID-19 in a transmissible stage would be prohibited from participating in any sporting event or extracurricular activity.
The legislation would remove the uncertainty that has been created by the Wolf Administration's unclear and constantly shifting guidance for schools.
Most recently, Governor Wolf abruptly called for the cancellation of all fall sports this year. However, the Pennsylvania Interscholastic Athletic Association later voted to allow school sports to continue after discussing the issue at length with all stakeholders.
Passage of Broadband Bill is a Step Forward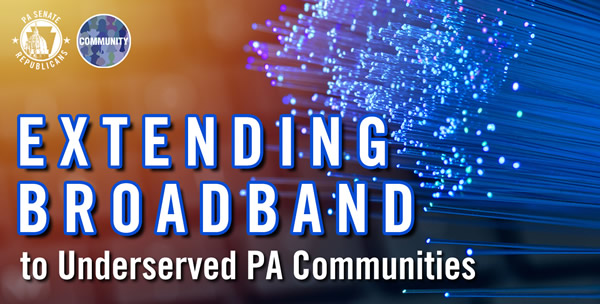 Broadband has been an issue for years in portions of the 33rd Senate District. I was pleased to support a measure that would establish a grant program to extend broadband service to underserved areas of the state.
Senate Bill 835 would provide funding to improve access to high-speed broadband internet in rural areas of PA, which currently do not have access to reliable networks.
Roundtable on Veterans Clubs and Service Organizations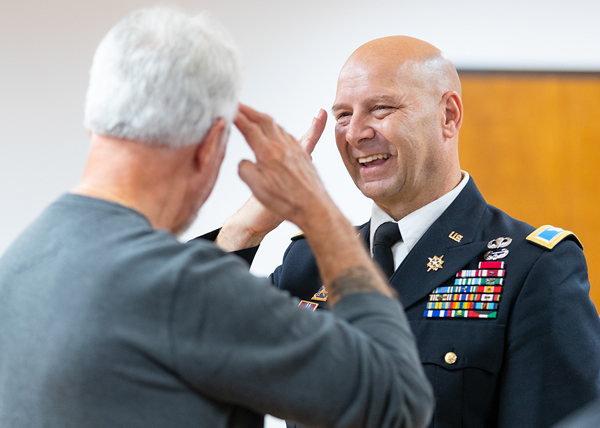 At my request, the Senate Majority Policy Committee held a workshop today at the Shippensburg American Legion to hear from local veterans, charitable and service organizations.
Charitable organizations, such as veterans and non-profit groups, are pillars in our communities and exemplify the virtues of volunteerism. Unfortunately, many of these important clubs have closed their doors because they have been unable to cope with the Governor's draconian mandates.
As state lawmakers, we need to do everything possible to help our clubs rebound from the pandemic. Video from the discussion will be posted here.