In this Update:
Senate Committee Hearing Convened by Mastriano Looks at Governor Shapiro's Cell Phone Fee Hike Proposal
Stronger Rainy Day Fund Improves PA's Financial Position
Revenue Collections Below Monthly Estimate
Preparing for Election Day
Free Support Available to Military Members
Fire, Ambulance Companies: Apply Now for State Grants
---
Senate Committee Hearing Convened by Mastriano Looks at Governor Shapiro's Cell Phone Fee Hike Proposal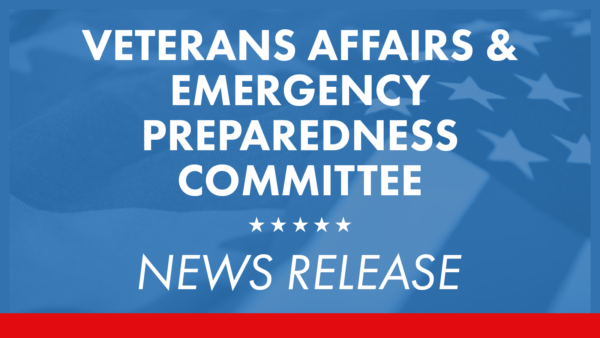 With time running down and lawmakers looking to reauthorize Pennsylvania's 911 Law before it expires in January 2024, the Senate Veterans Affairs and Emergency Preparedness Committee, chaired by Sen. Doug Mastriano (R-33), held a hearing Monday to consider changes to the law, including Gov. Josh Shapiro's proposal to increase the 911 fee by nearly 20%.
"There are a lot of serious and legitimate concerns about the governor's cell phone fee increase," Mastriano said. "We have a lot of residents who live on fixed incomes and already suffer under a huge tax burden here in Pennsylvania."
The current 911 fee is $1.65 per month. Shapiro in his first budget address proposed increasing the rate to $1.97 per month. Shapiro's proposal calls for an annual automatic increase in the fee so it would rise with the rate of inflation.
Pennsylvania already has the most expensive 911 fee in the nation.
The Commonwealth collects $325 million annually through the existing fee, according to testifier Jake Lestock, director of state legislative affairs with the Cellular Telephone Industries Association (CTIA). That is nearly $100 million more than any other state.
The $1.65-per-month fee in Pennsylvania is much higher than the 25-cents-per-month fee charged in Ohio, 30-cent fee in California, 40 cents charged in Florida or 50 cents charged in Texas. New York state, through a combination of state and local fees, still only charges residents $1.50 per month.
"We need to look at what other states are doing and learn how they are funding their 911 systems," Mastriano said. "Taking more money away from Pennsylvania taxpayers should not be the automatic, knee-jerk government reaction to every problem."
Multiple testifiers noted the additional revenue is supposed to help fund the transition to Next Generation 911 (NG911) service.
Lestock with CTIA noted the last increase in the fee was supposed to fund the buildout of NG911 service. The 2015 law increased the fee rate by 65% – from $1 to $1.65 – to pay for the NG911 upgrade. He urged lawmakers to look into what happened to the $750 million in new revenue generated since 2016 from the last 911 fee increase.
Many testifiers accurately pointed to the necessity of 911 services and the key role played by first responders in their communities.
"Pennsylvania is blessed to have a talented and dedicated group of workers and volunteers who answer the call every time a resident needs help," Mastriano said. "We want to make sure the men and women in our 911 dispatch centers and the first responders who arrive on scene have the support they need to do their jobs."
Other testifiers at Monday's hearing included: Jeff Boyle, executive deputy secretary, Pennsylvania Emergency Management Agency (PEMA); Greg Kline, deputy director for 911, PEMA; Snyder County Commissioner Joe Kantz, incoming second vice president of the County Commissioners Association of Pennsylvania (CCAP); Dauphin County Commissioner Mike Pries, co-chair of the CCAP Emergency Management and Veterans Affairs Policy Committee; John Geib, president, Keystone Chapter of the National Emergency Numbers Association; Eugene Good, incoming president, Keystone Chapter of the National Emergency Numbers Association; Michael McGrady, Legislative Affairs Committee chairman, Keystone Chapter of the National Emergency Numbers Association; Steve Samara, president, Pennsylvania Telephone Association; Steve Fickes, deputy executive director of the Pennsylvania Legislative Budget and Finance Committee (LBFC); and Matthew Thomas, analyst, LBFC.
Video from the hearing is available on the Senate Veterans Affairs and Emergency Preparedness Website.
Stronger Rainy Day Fund Improves PA's Financial Position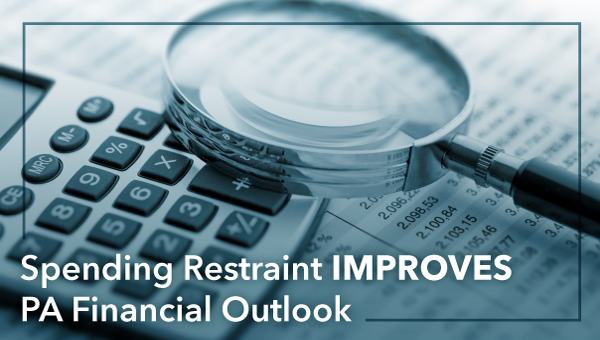 Moody's Investor Services has affirmed Pennsylvania's current bond rating and revised the state's financial outlook from stable to positive.
As part of its decision to upgrade the commonwealth's status, Moody's commended the amount of money in the state's Rainy Day Fund. Bolstering our financial safety net has been a top priority in the past three years, and it is encouraging to see those efforts translate to real results.
Because of hard decisions made by Senate Republicans to resist the urge to spend billions and instead embrace smarter budgeting approaches, Pennsylvania's financial position has improved.
Revenue Collections Below Monthly Estimate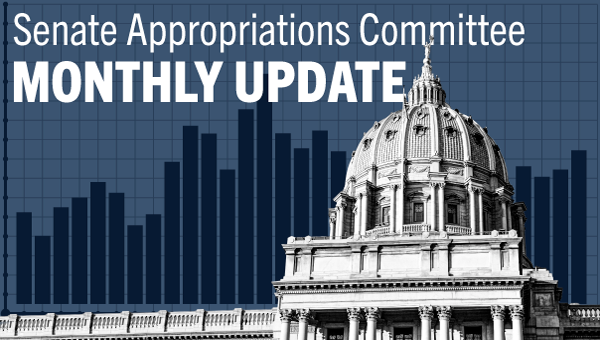 Each month, the Senate Appropriations Committee prepares an update about the state's financial health. The most recent report shows that General Fund revenue collections of $2.9 billion in August were below the monthly estimate by $27.1 million, or 0.9%.
The Shapiro Administration recently approved collective bargaining agreements with the state's major labor unions that are projected to cost taxpayers $3.2 billion during the next four years.
The full update, including the monthly revenue report, is available here.
Preparing for Election Day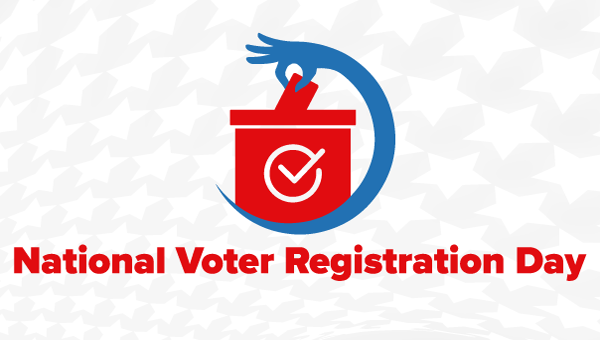 In honor of National Voter Registration Day on Tuesday, it's a great time to prepare for Election Day on Nov. 7. The deadline to register to vote is Oct. 23. If you've moved, you can also double check that you're registered to vote at your current address.
Anyone who wishes to vote by mail must apply by Oct. 31. You have to be a registered voter to submit an application.
If you are looking for a way to help your community, learn more about becoming a poll worker here. Thousands of Pennsylvanians are necessary to run elections, and poll workers are needed in all 67 counties.
Free Support Available to Military Members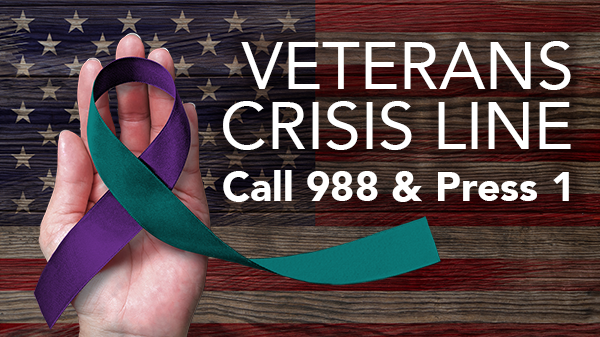 As a reminder for Suicide Prevention Month, veterans in crisis can call the toll-free Veterans Crisis Line. It serves veterans, service members, National Guard and Reserve members, and those who support them.
A caring, qualified responder is available to provide confidential support and connect callers with resources 24/7, 365 days a year.
Call 988 and then press 1 or chat online.
Fire, Ambulance Companies: Apply Now for State Grants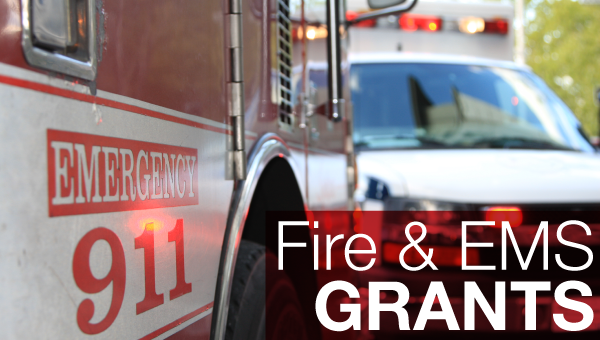 Fire companies and ambulance services throughout Pennsylvania are encouraged to submit an application for the 2023-24 Fire Company and Emergency Medical Service Grant Program.
Grants may be used for construction or renovation of a unit's station, the purchase or repair of equipment, training or debt reduction. The maximum grant amount is $20,000 for fire companies and $15,000 for volunteer ambulance services – increased this year because of legislation supported by Senate Republicans.
Find more information and apply online here by Oct. 20 at 4 p.m.