In this Update:
Governor Extends Emergency Declaration
New Guidance Will Allow Spectators at Fall High School Sporting Events
Legislative Update
Teletown Hall Discussion Provides Feedback
2021 Farm Show Moved Online
Coming Up: Roundtable on Veterans Clubs & Service Organizations
---
Governor Extends Emergency Declaration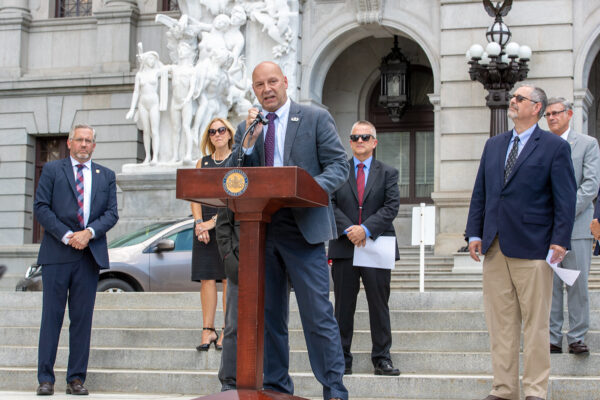 After being implemented in mid-March and for a 90-day period, the COVID-19 Emergency Declaration has been in place 180 days.
Though it was set to expire this week, the Governor extended the declaration for another 90 days. Unfortunately, no legislative approval is necessary.
The Governor has shown no willingness to work with or consult with the General Assembly over the past six months. There are checks and balances in state government, but we have not seen that type of partnership from the Wolf administration.
Similarly, the Governor continues to ignore the General Assembly. Recently, he dictated his legislative agenda to bail out the state's finances by press release instead of meeting to discuss his goals with legislative leaders. He continues to ignore the fact that much of the economic damage has been caused by his shutdown orders – among the most restrictive in the country.
Many businesses in the 33rd Senate District are closed permanently, while the Governor continues to fight a subpoena requesting the data used (if any) to determine which businesses were deemed to be "life sustaining. Pennsylvania taxpayers, residents and businesses do not need government bureaucrats telling them how to implement and practice health and safety protocols. We can all move on without this type of government intrusion in our lives.
As a result, there is a new effort to terminate the Governor's flawed Emergency Declaration. Along with many colleagues, I recently joined Representative Metcalfe in announcing a Declaration of Suspension. The state constitution clearly dictates that "no power of suspending laws shall be exercised unless by the Legislature or by its authority."
Moving forward, this "Declaration of Suspension" could end the Governor's emergency powers if enough legislators sign the petition.
New Guidance Will Allow Spectators at Fall High School Sporting Events
I recently took part in the "Let Them Play" rally at the Capitol in response to Governor Wolf's call for preventing scholastic sports this fall. Fortunately, the PIAA voted to allow fall school sports to resume with proper precautions in place to protect the health of student-athletes.
This week, updated guidance was released that will allow a limited number of spectators to also attend these events.
Although the new guidance allows for spectators, the Wolf Administration's limitations on gatherings (25 or fewer people indoors, 250 or fewer outdoors) will remain in effect. Spectators must also wear a mask and practice social distancing.
Legislative Update
A measure I proposed to streamline the process for veterans seeking a driver's license designation was recently signed into law.
Senate Bill 927, now Act 74 of 2020, simplifies the procedure by requiring immediate validation, instead of the self-certification and subsequent follow-up by the Department of Military and Veterans Affairs that previously occurred.
A veterans designation for Pennsylvania driver's licenses – an American flag – was enabled by Act 176 of 2012. Eligible veterans must produce a DD Form 214, retired military ID, a Federal VA Medical ID card, or other acceptable discharge documents to be eligible for the designation.
American heroes should not be subject to bureaucratic red tape. The previous process was an unnecessary exercise for the Department of Military and Veterans Affairs, whose mission is to serve our state's 800,000 veterans, not validate PennDOT paperwork.
It is my hope that this bill streamlines government operations and improves efficiencies.
VIDEO: Senator Mastriano speaks about SB927.
Along with three Senate Republican lawmakers, I am introducing legislation to protect monuments from vandalism.
The measure aims to strengthen existing state codes, as well as implement new deterrents.
In no society, should the vandalism of historic monuments, memorials, markers and statues become acceptable. Unfortunately, this type of behavior is occurring across our country, without effective state-level legislation being in place to discourage such actions.
I am partnering with Senators Dave Argall, Dave Arnold and Judy Ward in introducing this bill.
Over the past few weeks, I have signed onto legislation as a co-sponsor as part of COVID-19 mitigation efforts. I continue to work in a bi-partisan approach to move Pennsylvania forward.
Restaurant and Tavern Relief Package: I am pleased to co-sponsor a package of bills introduced by Senator Stefano that will offer relief to Pennsylvania Taverns and Restaurants. This legislation will remove the 25% occupancy requirement. Establishments will still be required to maintain social distancing. It also will remove the restrictions that patrons must purchase a meal to buy alcoholic beverages for on-premise consumption. Additionally, it will eliminate the prohibition on bar service. This legislation will expand outdoor dining to non-contiguous areas as well as waiving all license renewal and permit fees that are paid by restaurants and taverns for one year from the date of implementation.
Flexibility for Substitute Teacher Certification: I am co-sponsoring legislation introduced by Senator Phillips-Hill to provide flexibility for substitute teacher certification. This legislation would permit individuals who have completed 60 semester-hour credits (or the equivalent of two years) in an accredited college to become a substitute teacher. Additionally, it would allow an individual who is certified as a substitute in another state, to also substitute teach in Pennsylvania.
Property Tax Payment and Penalty Relief: I am pleased to co-sponsor legislation introduced by Senator Martin to provide property tax relief. Act 15 and Act 75 of 2020 permitted local governments to extend that option for another year.
Restaurant Relief – Sales Tax Suspension and Wholesale Tax Break: Restaurants have been hit hard during COVID-19. I am pleased to co-sponsor legislation to provide tax relief to restaurants. The first part of the bill would permit restaurants and bars to collect sales tax but would not require the business to remit the proceeds to the state. The second part of this bill would provide a bigger discount on wholesale purchases made from the LCB wines and spirits stores.
Teletown Hall Discussion Provides Feedback
I recently hosted a Teletown Hall forum from my Franklin County District Office to gather feedback from local residents. The open dialogue was also live streamed via social media. Throughout the hour-long conversation, I heard from concerned citizens about government bureaucracy, reducing red tape, scholastic athletics, the flawed Emergency Declaration, COVID-19 numbers and data, the budget, property taxes and – among other issues – battlefield monuments. I look forward to hosting these forums in the future.
2021 Farm Show Moved Online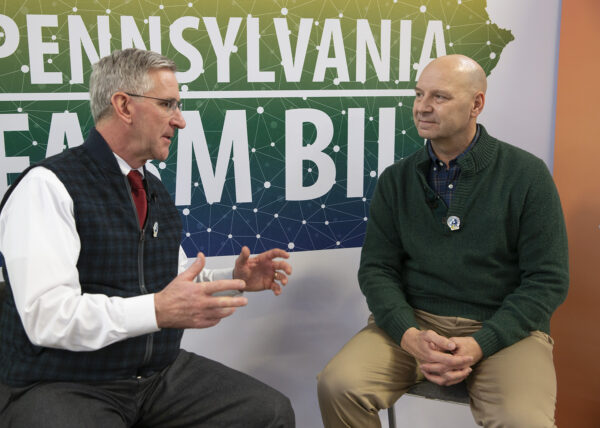 The Wolf administration recently announced that the PA Farm Show is moving online in 2021.
As the vice chair of the Senate Agriculture & Rural Affairs Committee, this announcement was disappointing, because Committee Chair Elder Vogel offered a safe and practical plan that would have allowed events and displays to be held at the Farm Show Complex.
Unfortunately, this was just another example of the Wolf administration refusing to work with the General Assembly. As a result, the 105-year old Farm Show – which is the largest indoor agricultural exposition – will be held solely online.
Coming Up: Roundtable on Veterans Clubs & Service Organizations
At my request, the Senator Majority Policy Committee is holding a workshop September 15 at the Shippensburg American Legion to hear from local veterans, charitable and service organizations.
Charitable organizations, such as veterans and non-profit groups, are pillars in our communities and exemplify the virtues of volunteerism. Unfortunately, many of these important clubs have closed their doors because they have been unable to cope with the Governor's draconian mandates.
As state lawmakers, we need to do everything possible to help our clubs rebound from the pandemic. The public is invited to watch the event live on the Majority Policy Committee's website. More information can be found on the committee website.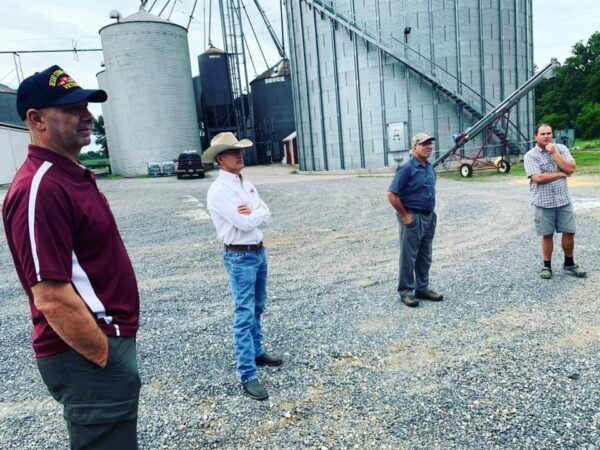 I recently participated on an Adams County farm tour, where I chatted with local ag leaders about the issues they face on a daily basis.