Dear Friend,

I am pleased to present my electronic newsletter. These e-newsletters enable me to provide information about issues, events and activities in Harrisburg and around the 33rd Senatorial District to you in a timely manner while saving postage costs.

If you find this e-newsletter useful, I invite you to visit my website www.senatormastriano.com for more information about your state government. If you do not wish to receive these e-newsletters, please click the "unsubscribe" button at the bottom of the page.

Sincerely,

Doug

In this Update:
Events Coming Up
Sept. 5: Mastriano Telephone Town Hall
Sept. 19: Mastriano Holds Lyme Disease Town Hall
Sept. 21: Grant & Loan Workshop in Gettysburg
Mastriano Proposes Property Tax Elimination for Seniors
Mastriano Participates in Property Tax Elimination Workshop
Mastriano, Kauffman Secure $1.7 Million for Chambersburg Police Department Renovation Project
Around the 33rd District
---
Events Coming Up
Sept. 5: Mastriano Telephone Town Hall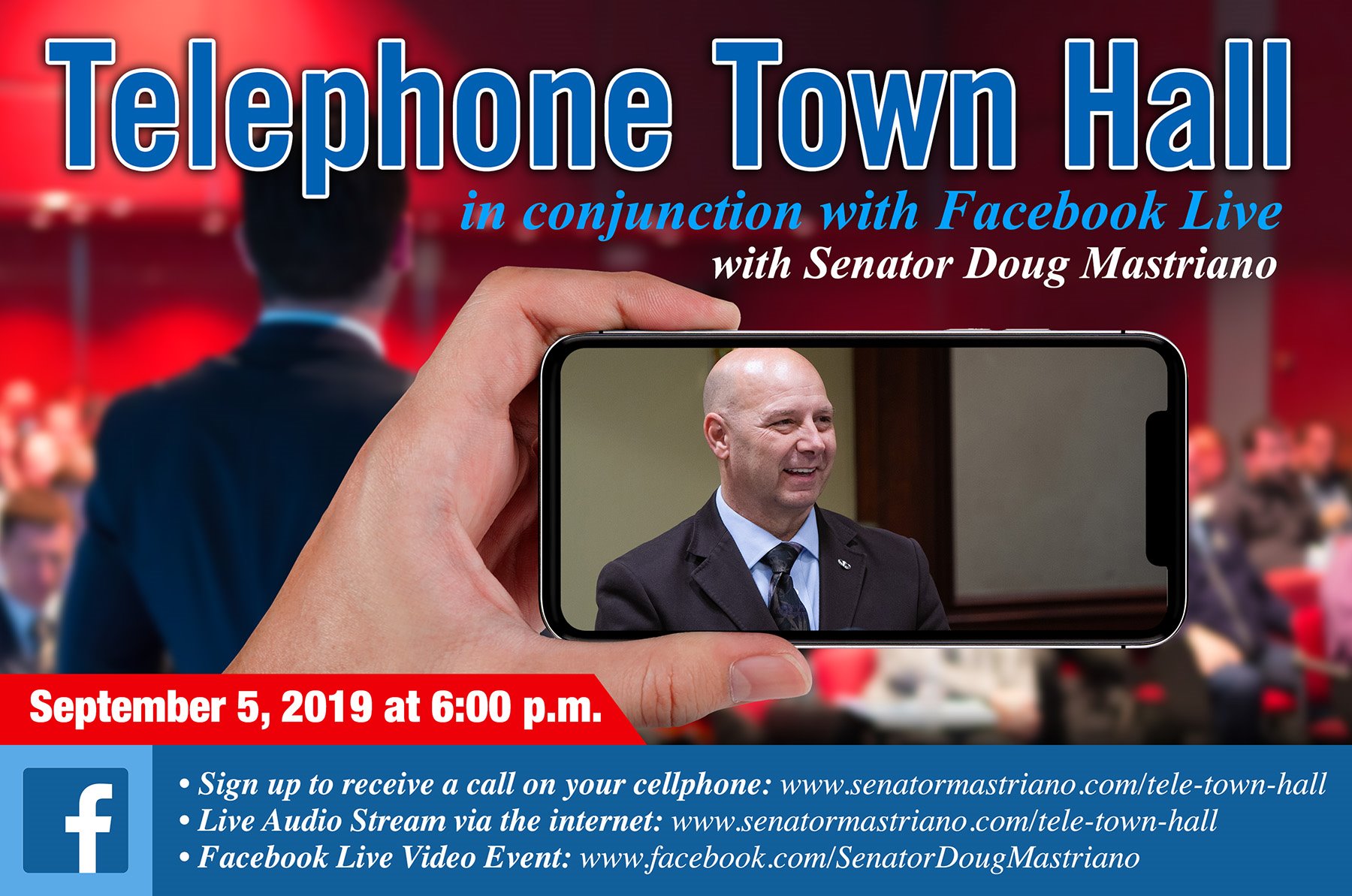 On September 5 at 6 p.m. I will be holding a telephone town hall to discuss important state-related issues that have an impact on you and your neighbors. This type of meeting allows you to listen in, offer your opinions, and even ask me a question from the comfort of your own home.
At the time of the event, you will receive a telephone call from me inviting you to participate. Simply stay on the line and you will be connected to the call. You can also choose to audio stream the event live via your smartphone or PC.
Sign up here to receive a call on your cellphone or access a live audio stream. Or view it on Facebook Live on my Facebook page.
Sept. 19: Mastriano Holds Lyme Disease Town Hall
On September 19, I'll be hosting "Dare 2 Be Tick Aware" town hall to discuss Lyme disease and efforts to remedy the illness.
It will be held from 6:30 p.m. 8:30pm at Chambersburg Area Middle School North, 1957 Scotland Avenue in Chambersburg.
Speakers will include experts with experience in prevention and treatment. State Rep. Rob Kauffman (R-Franklin County) plans to attend as a special guest.
A study conducted by the PA Dept. of Environmental Protection found the presence of Lyme in ticks in all 67 counties.
Funding to prevent the spread of Lyme disease was increased as part of the state's 2019-2020 spending plan. The $3 million line item will support awareness, prevention and surveillance associated with the tick-borne illness. The legislature's funding of Lyme disease programming represents a 20 percent increase.
Pennsylvania leads the nation in Lyme disease cases, and I would like to reverse that trend. It is absolutely critical to address the increasing rates of Lyme disease, and halt the momentum of this illness.
Sept. 21: Grant & Loan Workshop in Gettysburg
On September 21, I'll be hosting a Grant & Loan Roundtable in an effort to alert municipal leaders about state funding and programming available to their municipalities.
The seminar begins at 9 a.m. and is being held at the Adams County Emergency Services Center, 230 Greenamyer Lane in Gettysburg.
The roundtable is being conducted by state officials that are deeply familiar with the grant, loan and technical assistance programs available through the Commonwealth. Speakers include representatives from the Department of Community & Economic Development and Department of Conservation and Natural Resources.
The event is open to all elected and appointed state and local government officials in the 33rd Senate District.
Mastriano Proposes Property Tax Elimination for Seniors
I am finalizing legislation that would eliminate property taxes for senior citizens that meet income, residency and age thresholds.
After talking to senior citizens on fixed incomes throughout our community, it is imperative to help these struggling Pennsylvanians, who should be able to enjoy their golden years. Property taxes continue to skyrocket, and our senior citizens should not have to fear losing their homes. They have already contributed to the Commonwealth's tax base for decades.
According to the Pennsylvania State Data Center, PA ranks fifth among the 50 states with its population age 65-plus (2.2 million) and seventh by percentage (17.8 percent).
My "Tax Relief for Aging Pennsylvanians" would eliminate property taxes imposed by a political subdivision on residents that:
are age 65 or older,
are a resident of Pennsylvania for 10 years or more, and
have an annual household income of $40,000 or less.
I am also a co-sponsor of Senate Bill 76, the Property Tax Independence Act. The bill would eliminate school property taxes for all citizens, and fund education with other state revenues.
Mastriano Participates in Property Tax Elimination Workshop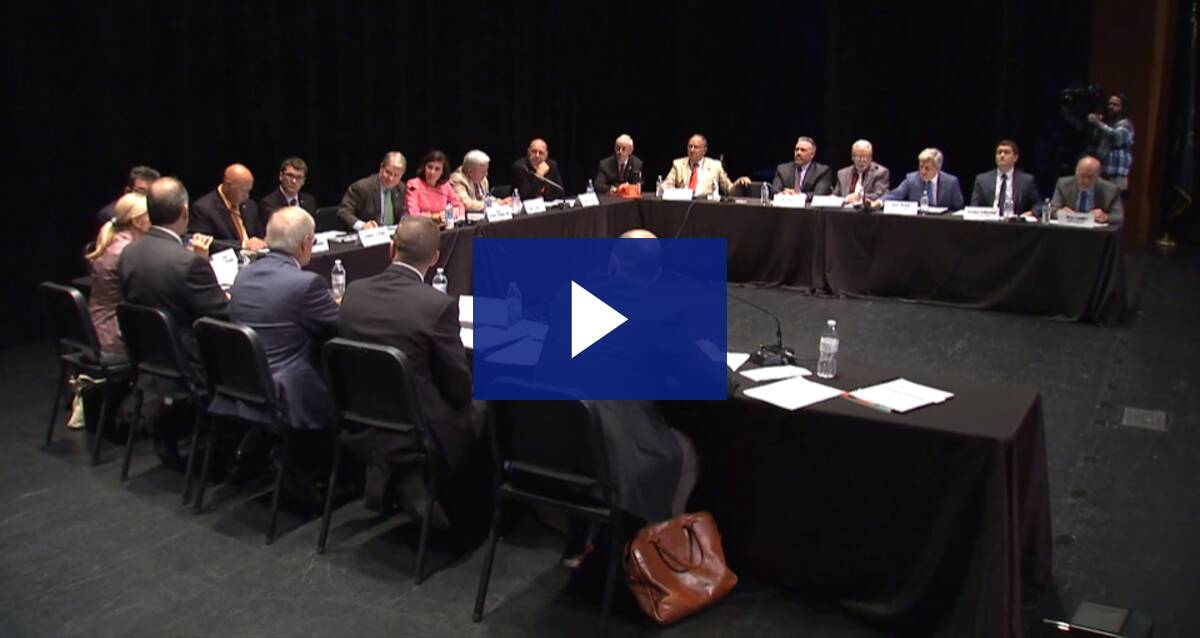 Earlier this month, I joined the Senate Majority Policy Committee at a workshop to evaluate potential solutions to eliminate school property taxes.
The August 13 workshop was open to the public and held at the Penn State York Pullo Center.
In addition to lawmakers, participants included members of PA Liberty Alliance and PA Property Rights Association, school superintendents and representatives of AARP.
You can view the hearing above. This detailed discussion underscored the urgent need for property tax elimination.
Mastriano, Kauffman Secure $1.7 Million for Chambersburg Police Department Renovation Project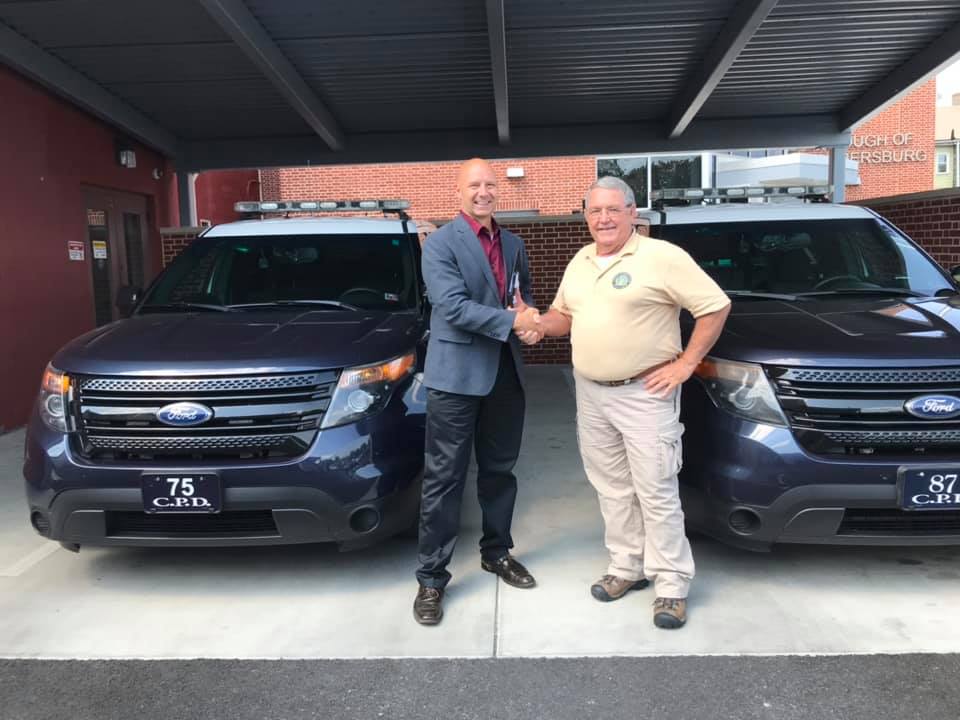 Senator Mastriano and Chambersburg Mayor Walter Bietsch.
I was happy to join Rep. Rob Kauffman (R-Franklin County) recently in announcing that $1.7 million has been approved for renovations and security upgrades to the Chambersburg Police Department.
As part of the project, the Chambersburg Police Department headquarters, located at 116 S. 2nd St., will be redeveloped with enhanced accessibility, security and functionality upgrades. The total cost is $4.6 million.
The grant money will be used to fund on-site infrastructure, demolition, expansion and renovation of the existing town hall to be used for the Chambersburg Police Department and related uses. The project will provide the new police department personnel facilities including offices, a sally port, public waiting areas and conference rooms, interview rooms, holding cells, storage space for records, evidence and arms, a fitness room, locker rooms, public restrooms, and a K-9 room. Additionally, roof replacement and clock tower, chimneys, and slate roof repairs are alternative project components.
The funding was awarded through the Redevelopment Assistance Capital Project (RACP) program, which is dedicated to the acquisition and construction of regional economic, cultural, civic, recreational, and historical improvement projects.
Police officers put their lives on the line every single day to protect and keep our communities safe. Chambersburg is the fastest growing borough in Franklin County, so this grant will give the department the tools necessary to continue its mission of providing professional police services to the area's 23,000 residents, and its many visitors.
Mastriano Named to Military Enhancement Commission
It was an honor to be named recently to the Pennsylvania Military Enhancement Commission for the 2019-2020 legislative session.
The commission was established in 2014, and is tasked with advocating for the state's 13 major military installations. The appointment was made by Senate President Pro Tempore Joe Scarnati.
The 17-member Commission reviews and analyzes Federal Base Realignment and Closure activities, which have a significant impact on military installations and economic development in communities across Pennsylvania. The PA Military Community Enhancement Commission is established under the state's Department of Community and Economic Development, and it coordinates its work with Pennsylvania's Congressional delegation.
The Commission also identifies and provides funding for economic development projects that improve the military value of installations, and protects mission-essential jobs supported by the Department of Defense's investment in Pennsylvania.
Critical Installations
As a soldier who spent 30 years on active duty fighting several of the nation's wars, I know first-hand the value of our state's military installations. They support thousands of jobs, advance national security interests and inject billions into PA's economy. More importantly, however, they save lives.
During the post 9/11 wars, insurgents resorted to Improvised Explosive Device (IED) attacks against our military personnel. The United States was ill-prepared for this and thousands of our military vehicles were "soft skinned," offering little to no protection to our troops. As the casualties mounted, the Department of Defense belatedly responded by purchasing up-armored vehicles to protect our men and women. However, there would be a delay by several years for this new equipment. There was no time to waste, and Letterkenny Army Depot stepped into the gap, by rapidly up-armoring a fleet of our military vehicles, which saved lives in both Iraq and Afghanistan.
Thank God we have such a national treasure in our state. My job will be to ensure that Letterkenny and the other essential military installations in our state do not close down due to short-sighted ideas from government bureaucrats.
Around the 33rd District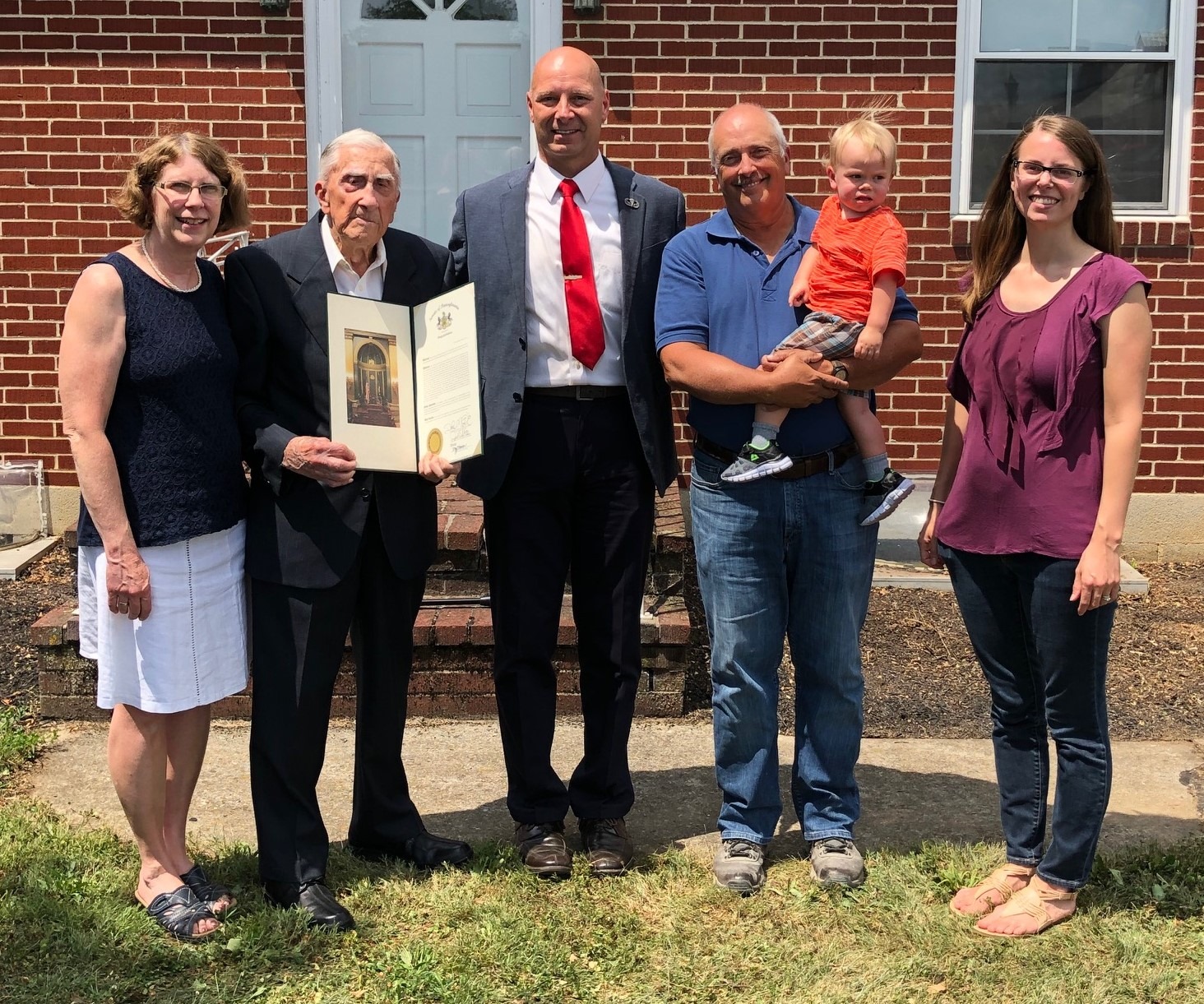 Chambersburg resident Paul Kriner is a WWII veteran and an American patriot. Mr. Kriner turned 103 years old on August 7. He participated in 517 days of combat.
Following the end of World War II, Kriner joined the National Guard, 28th Division.
After the North Korean invasion of South Korea in June 1950, his division was one of two National Guard divisions that were deployed to Ulm, Germany in December 1951.Mr. Kriner served a total of 11 years in the National Guard and attained the rank of Warrant Officer.
He is still active – he lives alone and does his own grocery shopping, mows the lawn, and drives a car. For years he restored antique automobiles, which won national competitions. He has also been active over the years in many local organizations, from the VFW to the Norland Cemetery board and the board of the First United Methodist Church.
It was an honor meeting this national hero and personally thanking him for his valiant service.
It was a genuine pleasure meeting McCleaf's Orchard operator Corey McCleaf at his farm in Guernsey, near Biglerville. The McCleaf's have 40 acres of vegetables on their property.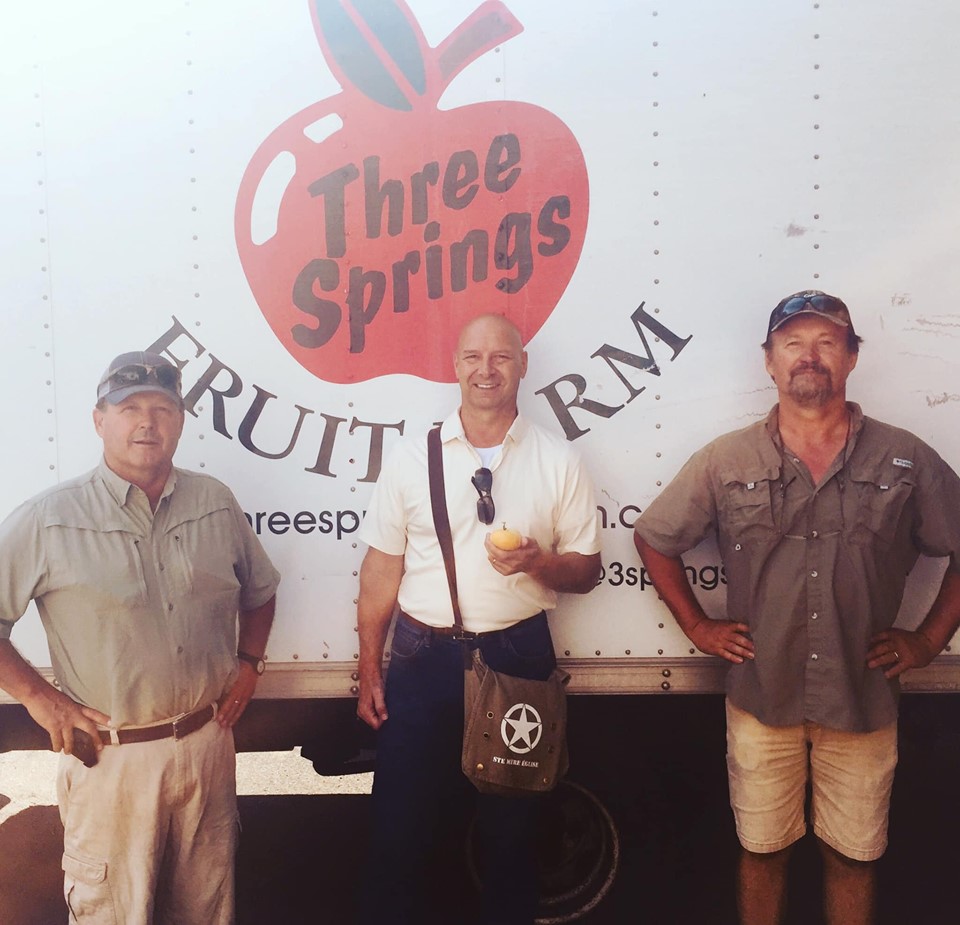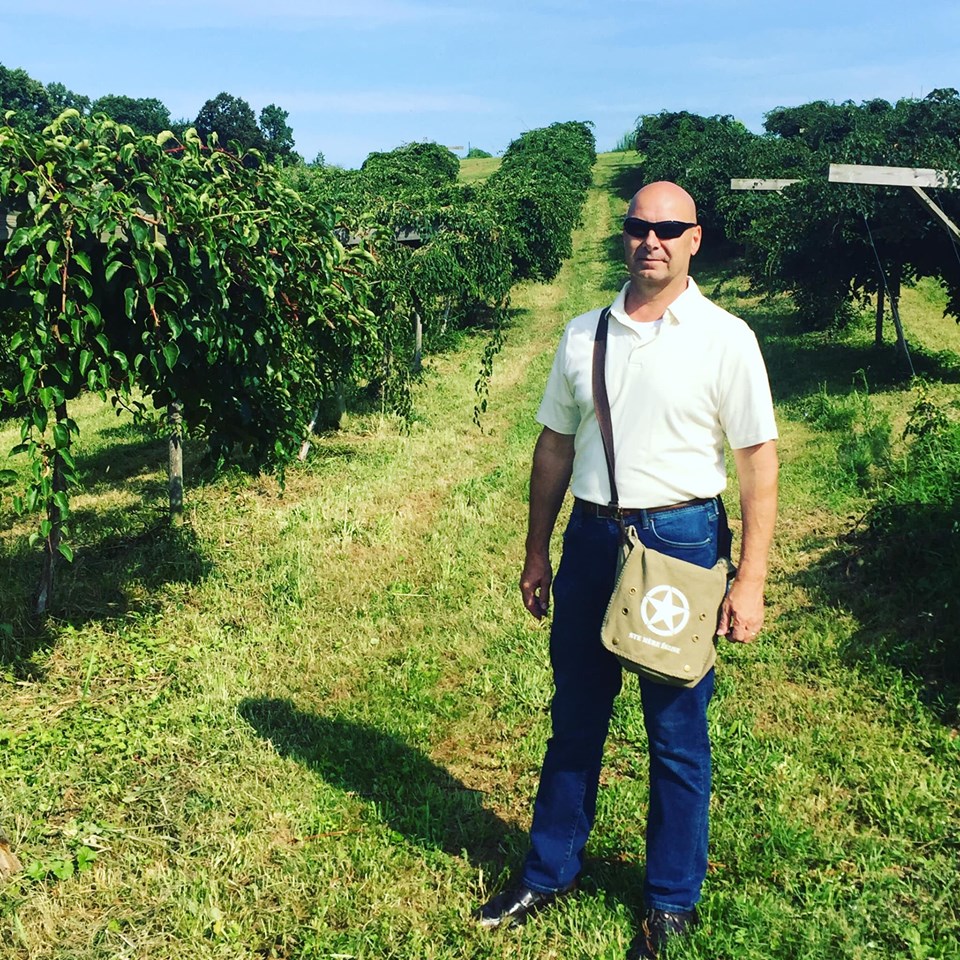 The summer has been filled with several "farm tours," where I had the opportunity to meet local agriculturalists. Among these fabulous folks are Three Springs Fruit Farm operators Dave and John Wenk at their farm in Gardners.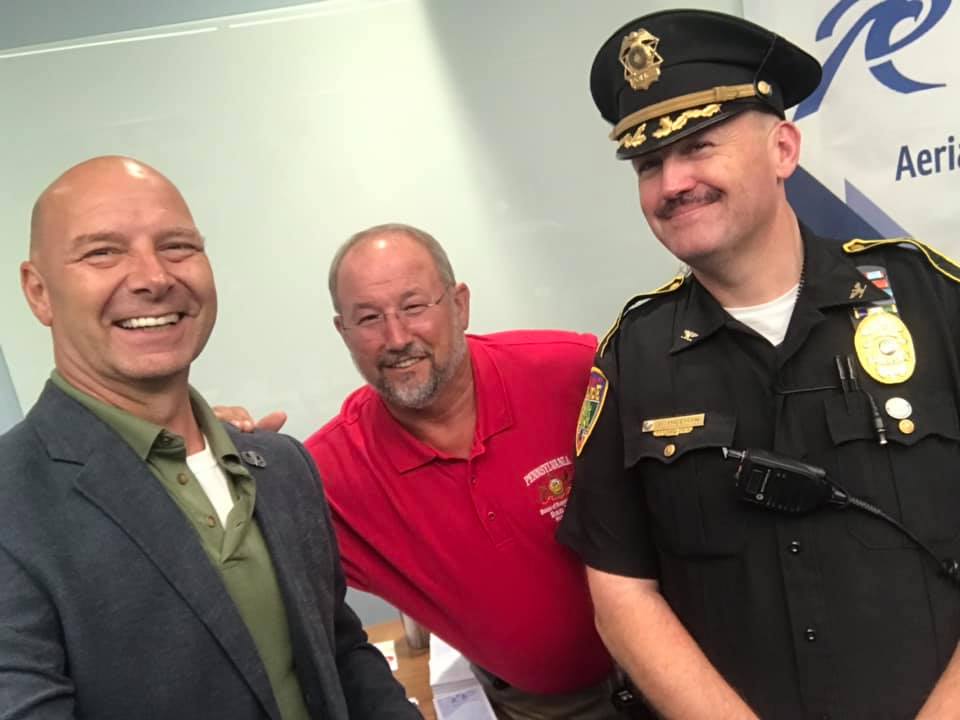 There were several "National Night Out" events in the 33rd District promoting police and community partnerships, as well as neighborhood camaraderie. It was a pleasure taking part with State Representative Dan Moul (R-Gettysburg) and Carroll Valley Borough Police Chief Richard Hileman.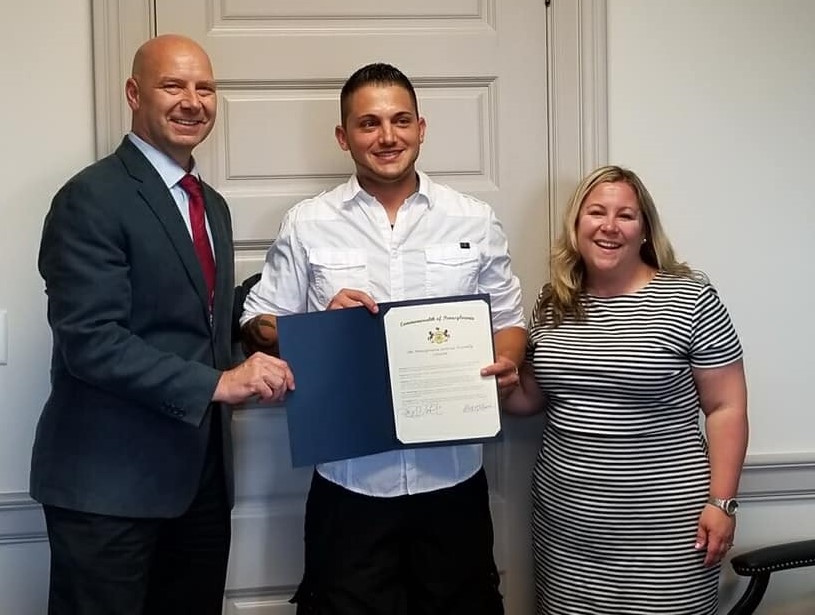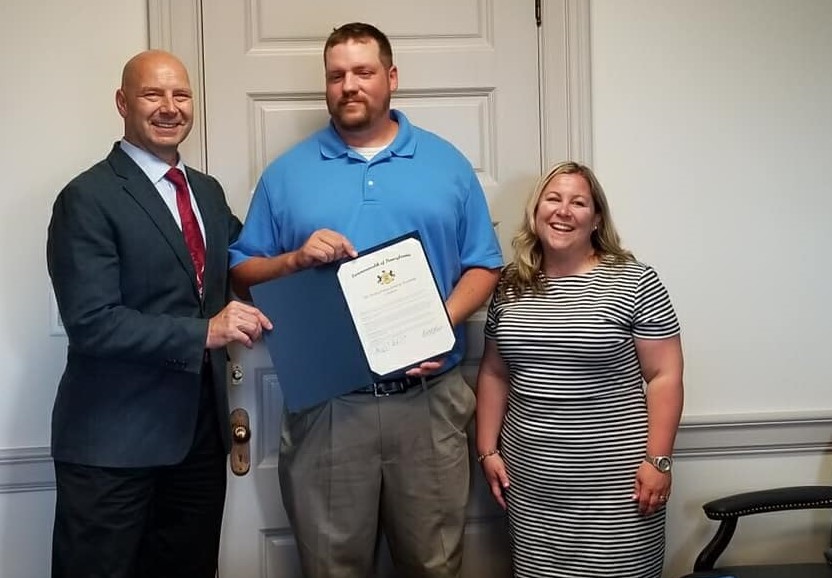 I recently joined State Rep Kate Klunk (R-Hanover) in honoring Randy Freeland and Tony Litsikas for their heroic acts of bravery in rescuing a fellow resident from a house fire. Their selfless acts in saving the life of a stranger make our community a special place.