In this Update:
Pennsylvania Can Expand Solar Energy and Protect Precious Farmland
Support Students in Failing Schools
Higher Property Tax/Rent Rebates Available Next Year
$36 Million in Grants Will Improve Traffic Safety
Call 988 for Suicide Prevention and Crisis Support
DMAP Permits for State Game Lands on Sale Now
Keep Your Pets Safe in the Summer Heat
Celebrating Back to School Month by Brushing Up on School Bus Safety
---
Pennsylvania Can Expand Solar Energy and Protect Precious Farmland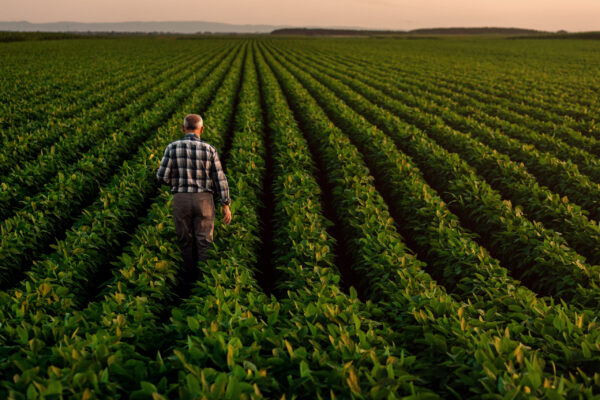 By Sen. Doug Mastriano (R-33)
Pennsylvanians do not have to choose between food security and agricultural industry jobs on one hand, or energy development on the other. We can and should have both.
In recent years, there has been a surge in the number of solar companies seeking to lease agricultural land for the purpose of constructing large solar facilities. Once the panels are installed, the landscape of the land is drastically altered and unlikely to be able to be used again for adequate farming after the lease ends.
Mount Joy Township in Adams County became ground zero several years ago in the fight to protect pristine farmland against solar panel overdevelopment.
Florida-based NextEra Energy Resources sought to develop a $90 million solar project on 1,000 acres of farmland covering 18 properties. The proposal called for the installation of 330,000 12-foot-high solar panels.
The project endangered local farmers and the region's other largest economic sector, Civil War tourism. Mt. Joy citizens made their voices loud and clear with their valid concerns about lowered property values, impacts to wildlife, stormwater runoff issues, and damage to overall quality of life that would result from such a massive project.
The threat it posed to the local agricultural industry and Pennsylvania's food supply was significant. Thanks to the organizing of local residents, the permit for this massive solar project was ultimately denied.
Farming and other agricultural industries in Pennsylvania produce a total direct economic output of more than $80 billion according to a Pennsylvania Department of Agriculture report.
Farming is more than just a job. It's a way of life. These hard-working men and women often rise before dawn and work late into the evening. Farmers pass down from generation to generation knowledge about best practices and historic tendencies related to their area of expertise. It is already difficult right now for the next generation of farmers who want to purchase affordable land for their own family. Now they are forced to compete with even more deep pocketed developers for the best soils in Pennsylvania.
Families throughout Pennsylvania count on the agricultural products generated by local farms. Meat, cheese, milk, various forms of produce and other agricultural goods leave the farm and land on families' dinner tables. The meals we enjoy often originated on local farms.
In addition to food production, Pennsylvania's abundant agricultural land provides scenic images of rural life landscaped across fertile valleys of surrounding hills and mountains. These open spaces are a beautiful backdrop and draw thousands to our state to spend money in Pennsylvania's growing agritourism business.
For these reasons, I introduced legislation in the Pennsylvania Senate to preserve pristine agricultural land by prohibiting large-scale solar panel projects on class one or class two farmland in Pennsylvania. The USDA considers these soil classes the most prime for farming and crop production. Class one and class two soils represent about 20% of all acres of land in Pennsylvania. That means the vast majority of land in our commonwealth would still be available for responsible solar development under this proposed legislation
Senate Bill 798 would promote responsible solar panel development on alternate sites, including old industrial locations, capped landfills, warehouse rooftops and other non-agricultural land.
My bill would encourage solar panel construction on these sites by providing state tax incentives to solar companies that invest in this responsible alternative to farmland development.
Preserving our prime farmland for agriculture use is paramount to ensure food security in our commonwealth is stable for generations to come. With so much national and international economic uncertainty, preservation of our lands for food production is even more crucial.
With smart laws – like the one I've proposed in Senate Bill 798 – we can encourage responsible solar panel installation while protecting local farms, farmers, and the beautiful open lands of our commonwealth that we love so much.
Support Students in Failing Schools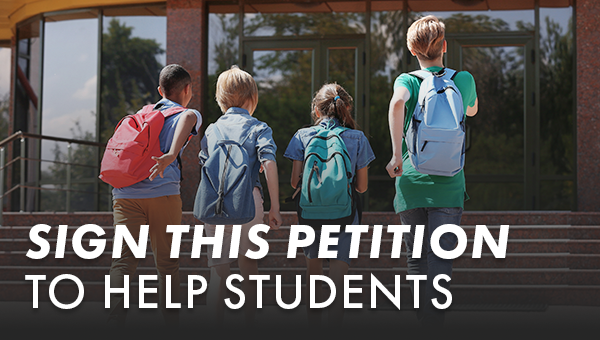 Senate Republicans and Democrat Gov. Josh Shapiro compromised on a state budget agreement for the 2023-24 fiscal year. That agreement included an increase of more than half a billion dollars to fund public education in Pennsylvania.
In addition to the substantial public education funding, the budget deal also reflected the reality that many students are trapped in failing public schools. It included $100 million for the Pennsylvania Award for Student Success (PASS) Program, which would give thousands of students increased educational opportunities.
Unfortunately, after House Democrats pushed back against this bipartisan plan, the governor abandoned his own priority and the agreement he pledged to support. Please make your support known for PASS scholarships by signing the petition here.
Higher Property Tax/Rent Rebates Available Next Year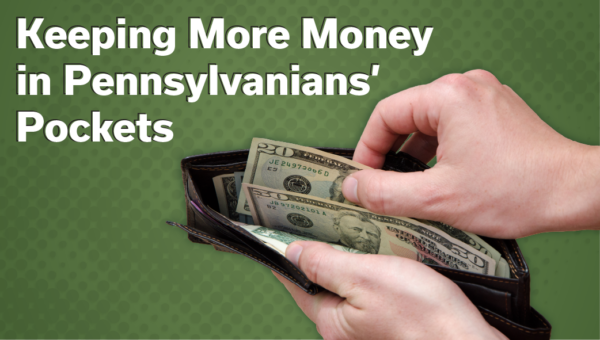 The Senate passed legislation that will increase the amount of rebates for the Property Tax/Rent Rebate Program and expand the income eligibility for it. The changes will take effect beginning next year.
Because income eligibility limits weren't raised for 16 years, the number of recipients of the program dropped from about 600,000 individuals to an estimated 398,000 in the current year. The legislation also includes an annual cost of living adjustment so the program will keep pace with inflation and people won't lose their rebate just because they received a modest increase in their Social Security benefits.
Review the new rebate amounts, available next year, here.
$36 Million in Grants Will Improve Traffic Safety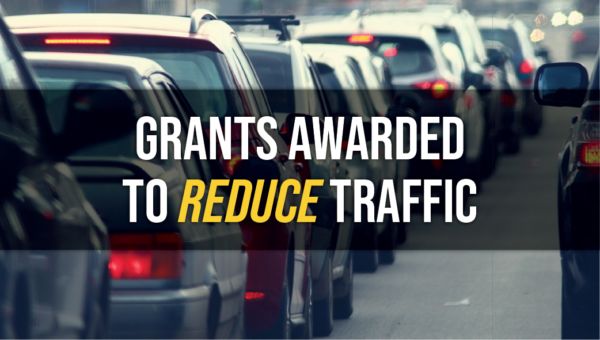 Nearly $36 million will be used to relieve traffic in 77 Pennsylvania municipalities through traffic signal upgrades and measures to increase safety and mobility.
The Green Light-Go grants are provided as reimbursement to municipalities for updates to improve the efficiency and operation of existing traffic signals. They may be used for LED technology installation and traffic signal retiming.
Call 988 for Suicide Prevention and Crisis Support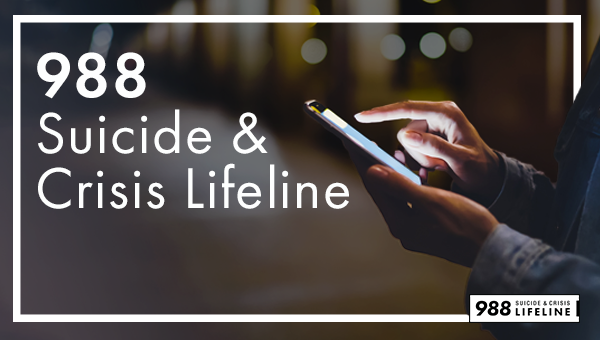 Pennsylvanians facing mental health challenges need our support. Senate Republicans have dedicated funding to mental health services in schools and more support staff in nursing facilities. The budget passed this year by Senate Republicans, when it becomes law, would provide $100 million for student mental health.
This effort complements other resources. Dialing 988 connects callers considering suicide, self-harm or any behavioral or mental health need with the National Suicide Prevention Lifeline. It can also assist people looking for help for a loved one. Lifeline services are available 24 hours a day, seven days a week, at no cost to the caller.
Trained professionals can provide therapeutic interventions, make referrals for outpatient services or transportation for further evaluation and even activate a mobile mental health crisis team to arrive on site. Learn more here.
DMAP Permits for State Game Lands on Sale Now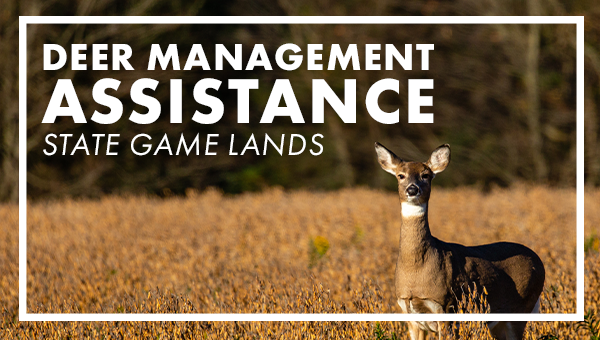 Permits are on sale now for hunters to harvest antlerless deer – one per tag – on some state game lands through Pennsylvania's Deer Management Assistance Program (DMAP) to enable successful forest management. Overbrowsing by deer is hurting those efforts.
While DMAP has been around for years, it was previously offered only on other public lands and private lands to help landowners achieve land use goals or to limit the spread of chronic wasting disease.
DMAP permits cost $10.97 for Pennsylvania residents and $35.97 for nonresidents. They can be purchased from any license issuing agent or online here. Learn more about the DMAP permit expansion here.
Keep Your Pets Safe in the Summer Heat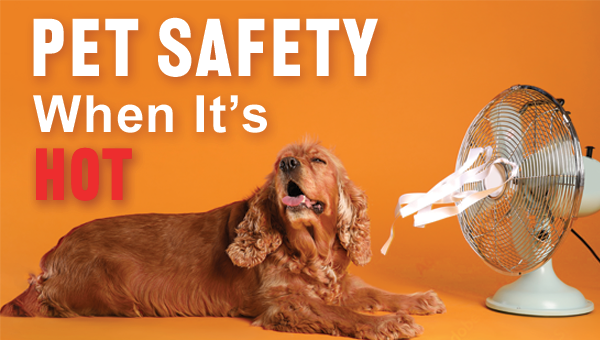 As the dog days of summer drag on, we have to protect our pets from the heat. The American Red Cross has tips to help your pets stay safe:
Never leave your pet in a hot vehicle.
Limit exercise on hot days.
Walk your pet in the grass.
Make sure they have access to shade and plenty of water.
Even taking proper precautions, pets can overheat. Heat stroke is a common problem for pets. Learn the signs and what to do if you suspect your pet has heat stroke here.
In addition to elevated temperatures, summer brings other potential safety issues for pets. Swimming in a pool is a great way to stay cool, but it can be dangerous for animals. Never leave your pets unsupervised around a pool. Barbecues can also be unsafe, so keep your pets away from the grill and know what foods can be poisonous to them.
Celebrating Back to School Month by Brushing Up on School Bus Safety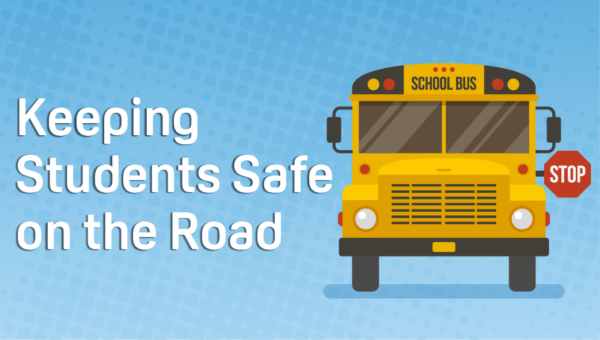 Parents, students and teachers are preparing to head back to school to start the new academic year. Soon, school buses will be transporting students again, and that requires additional caution from all drivers.
Pennsylvania law requires motorists to stop at least 10 feet away from school buses when their red lights are flashing and their stop arm is extended. Motorists following or traveling alongside a school bus must also stop until the red lights have stopped flashing, the stop arm is withdrawn, and all children have reached safety. Do not proceed until all the children have reached a place of safety. Read more about school bus safety here.
Penalties for failure to obey school bus safety laws can result in a $250 fine, five points on a driving record and a 60-day license suspension.