In this Update:
Mastriano Hosts Medical Freedom Panel to Hear from Experts and Those Negatively Affected by COVID-19 Vaccine
Ending State Funding for Cruel Animal Testing in PA
Watch Out for This Rental Scam
General Fund Tax Revenues Below Estimate Again
Helping Nonprofits and Local Governments Stretch Investment Dollars
June is National Men's Health Month
Bicyclists and Motorists Must Safely Share the Road
---
Mastriano Hosts Medical Freedom Panel to Hear from Experts and Those Negatively Affected by COVID-19 Vaccine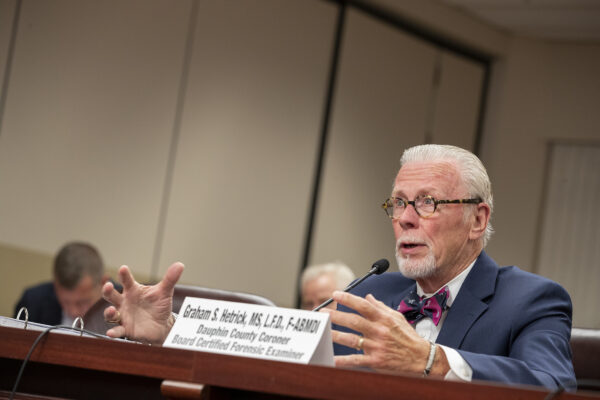 Two Pennsylvania women shared tear-filled stories and experts discussed the negative effects of the COVID-19 vaccine during a panel discussion held Friday at the state Capitol by Sen. Doug Mastriano (R-33).
"Pennsylvanians must have the fundamental right to make decisions about what goes into their own bodies," said Mastriano, who sponsored Senate Bill 693, the Medical Freedom Act, which would prohibit state agencies and political subdivisions from mandating COVID-19 vaccinations. It also would protect Pennsylvanians against discrimination or the denial of services or medical care based on their refusal to accept a vaccination.
The panel began with testimony from Franklin County resident Janet Scholotter, a registered nurse who previously led an active lifestyle and traveled overseas. That all changed when she received the COVID-19 vaccine. She began experiencing excruciating headaches, lost her balance, heard a ringing in her ears, became hyper-sensitive to light and noise, and lost her ability to read or focus her thoughts.
"I've had a huge decline in my cognition," Scholotter said, explaining how the vaccine led her to lose her certification as a nurse. "It's a little frightening when you lose your mind when it used to be so sharp."
"I had a plan for the future," Scholotter continued, trying to hold back tears. "I wanted to travel more. I wanted to d omedical missionary trips around the world, but I couldn't even renew my [registered nurse] license in December, because I can't do the continuing education required. I wanted to someday spoil my future grandkids and I wanted to continue to go to my son's basketball games. The life that I had planned and the life I did have is gone."
Scholotter was followed by Alia Capodici, a 42-year-old Bucks County mother whose life was negatively affected when she had an adverse reaction to the COVID-19 vaccine.
"Before I received my second Pfizer vaccine, which turned our lives upside down, I was an active, happy single parent who worked full-time as a matchmaker," Capodici said. "The first side effects happened immediately in the Walgreens. I started sweating. I was nauseous and dizzy."
"Over the course of the next two months, the symptoms progressed to the point where I went from being a full-time employee and an active single mom, to a fully incapacitated adult unable to even care for myself or my four-year-old daughter," Capodici said while crying. "My family feared that I was dying, and so did I. My daughter wondered what had happened to her mom."
The next panel participant was cardiologist Peter McCullough, one of the most published cardiologists in America and a leading voice questioning the safety of the COVID-19 vaccine.
"This was the largest medical – the largest human – disaster in history," McCullough said, describing the COVID-19 vaccination mandates.
McCullough outlined four broad categories of health damage caused by the COVID-19 vaccine, including cardiovascular and heart damage, neurologic or brain damage, blood clots and immune syndromes.
Dauphin County Coroner Graham Hetrick testified next about the shoddy system Pennsylvania used to categorize – and often wrongly – the cause of deaths during the pandemic. He spoke about a case where a baby died from roll-over asphyxiation, or suffocation, and state officials tried to categorize it as a COVID-19-related death.
"We can tell a lot about how we're living by how we die," Hetrick said, explaining the importance of accurate death records. "How we die can help us improve how we live."
Attorney Thomas Renz – who has been counsel for many federal lawsuits challenging COVID-19 lockdowns, mask mandates and vaccine requirements – testified next about the importance of sharing facts with the public.
"I do believe the American public has the ability to draw conclusions based on facts that are solid, firm and real evidence," Renz said. "This was the largest experiment on the human population in history."
He also discussed the ways recent court decisions – including the partial repeal by the U.S. Supreme Court of the Roe v. Wade decision – impact issues related to bodily autonomy.
"Let me explain that in non-lawyer terms," Renz said. "My body, my choice is more important than 'grandma might catch a cold from you, so you have to vaccinate, you have to mask, you have to lockdown.'"
The final panel participant, philanthropist and former Silicon Valley high-tech executive Steve Kirsch, spoke about comparisons in health between the Amish, who tend to avoid vaccinations, and the general population, many of whom accept vaccines. He also discussed the need to hold accountable those authorities who misled the public during the pandemic.
"You're not going to get accountability until people wake up," Kirsch said.
"I'm grateful for all of our panel participants and the information they brought to the discussion," Mastriano said. "I will continue to push for commonsense legislation to protect Pennsylvanians and fortify their medical freedom."
Mastriano also sponsored legislation to prohibit the use and require the disclosure of mRNA in Pennsylvania's food supply.
Constituents of the 33rd District can learn more about Mastriano by visiting his website at SenatorMastriano.com or following him on Facebook at Facebook.com/SenatorDougMastriano.
Ending State Funding for Cruel Animal Testing in PA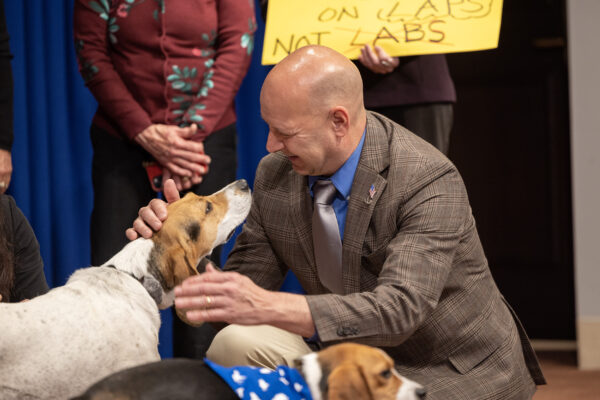 By Sen. Doug Mastriano and Tristan Daedalus
Many Pennsylvanians might be surprised to learn that the national movement to prevent the abuse of dogs and cats in cruel and wasteful experiments began in the Commonwealth. Back in the 1960s, the first federal law protecting animals used in labs was prompted by a scandal in the Lehigh Valley involving pet dogs who were stolen and trafficked to deadly experiments in New York City.
Since then, there's been good progress in PA and elsewhere to curb wasteful government experiments on dogs and cats. But, as White Coat Waste Project's viral #BeagleGate campaign and its other investigations have exposed, much more work is needed because tens of thousands of dogs and cats are still suffering in labs across the country, including here in the Keystone state.
This news may come as a shock to many. Fortunately, we have a plan to cut this canine cruelty and cat-astrophic waste.
Federal reports we've analyzed show that in 2021, over 4,000 dogs and cats were imprisoned in over a dozen Commonwealth labs including at the University of Pennsylvania, the University of Pittsburgh, and Temple University. There is even a Lancaster location of the disgraced industrial puppy breeder Envigo that abused and neglected dogs it sold to Temple and other labs for taxpayer-funded experiments.
Records illustrate that over 1,100 of these dogs and cats were subjected to significant pain and distress. In some cases, pain relief was withheld from animals intentionally.
Many of these horrible experiments on puppies and kittens, and the labs where they're conducted, are funded with federal and state tax dollars, even though a supermajority of taxpayers oppose this cruel testing.
We're going to bat for animal-lovers and liberty-lovers across the state.
The landmark legislation we're working together to pass would ensure taxpayers aren't forced to bankroll egregious and wasteful animal cruelty. We're aiming to defund painful experiments on dogs and cats (which Virginia did a few years ago and federal lawmakers are working on now), prohibit the cruel practice of de-barking dogs so they can't cry out in the lab, and cut off state funds for dog and cat labs that violate the law. We also want PA to join 15 other states (and numerous federal agencies) with policies on the books allowing dogs and cats in labs to be retired and adopted out to taxpayers when testing ends.
In addition to these animal protection measures, we want to boost transparency about government spending on this waste and abuse. The new legislation directs labs experimenting on dogs and cats to publicly disclose if they were taxpayer-funded and how much public money they spent (which is required for animal labs by some federal agencies already), and requires the PA Treasury to issue an annual report on taxpayer funding for dog and cat experiments.
Taxpayers have a right to know how their money is being spent and they shouldn't be forced to foot the bill for cruel and wasteful experiments on dogs and cats that they oppose.
Let's make history in PA once again and lead the nation on efforts to protect our four-legged family members from government-funded abuse.
The solution is clear: Stop the money. Stop the madness.
Sen. Doug Mastriano represents Pennsylvania's 33rd Senatorial District, covering Adams and Franklin counties.
Tristan Daedalus is a resident of Adams County, a former Congressional staffer, and the Government Affairs Director at White Coat Waste Project.
Watch Out for This Rental Scam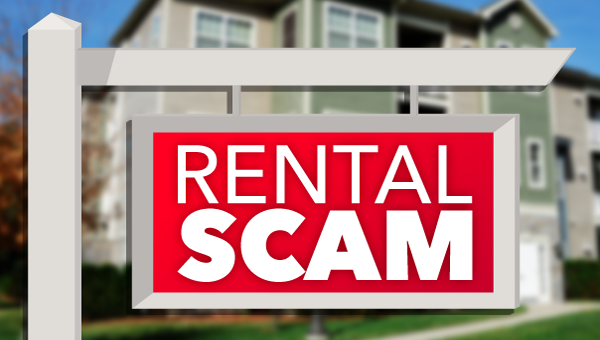 The Pennsylvania Office of Attorney General warns people in the market for rental properties to be aware of sophisticated scammers placing fake ads and altering existing, legitimate ads to obtain personal information, security deposits and rent payments.
Protect yourself by being wary if you cannot physically see the property. Avoid purchasing gift cards for payment, providing your Social Security number without verifying with whom you are dealing and wiring payments for application, security deposit or first month's rent.
Read more here.
General Fund Tax Revenues Below Estimate Again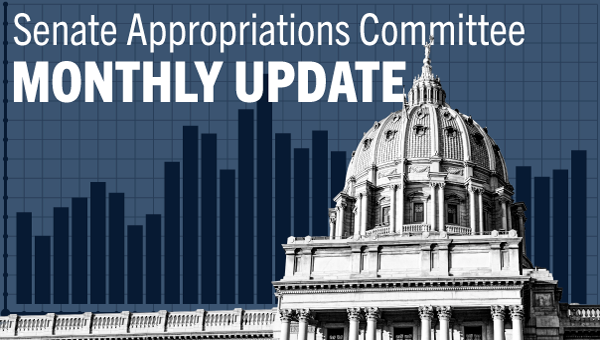 Each month, the Senate Appropriations Committee prepares an update about the state's financial health. The most recent report shows that General Fund tax revenues were $90.7 million lower than the monthly estimate in May, the third time in the past five months that tax revenues have failed to meet projections.
For the 2022-23 Fiscal Year, which ends June 30, Personal Income Tax collections are nearly $400 million below projections.
The full update, including the monthly revenue report, is available here.
Helping Nonprofits and Local Governments Stretch Investment Dollars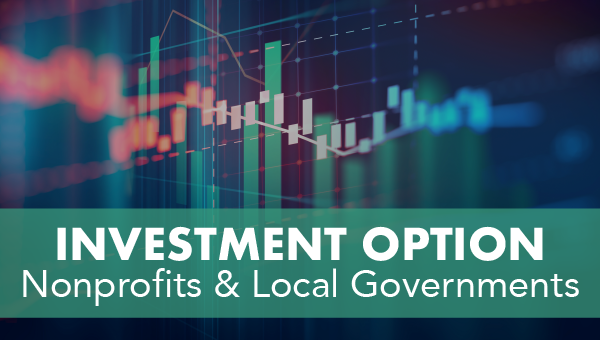 Nonprofits and local governments can take advantage of an investment opportunity offered by the Pennsylvania Treasury Department. The program, known as INVEST, is similar in concept to money market funds and offers two short-term pools and custom options.
For more than 30 years, INVEST's performance has matched or exceeded that of its competitors. INVEST offers daily liquidity and has no minimum balance requirements. More than 260 entities – like townships, school districts, counties, volunteer fire companies, libraries and other nonprofit organizations – have assets of approximately $1.317 billion in INVEST portfolios.
If you would like more information about INVEST, please call 866-300-4603, email investoperations@patreasury.gov, or visit patreasury.gov/invest.
June is National Men's Health Month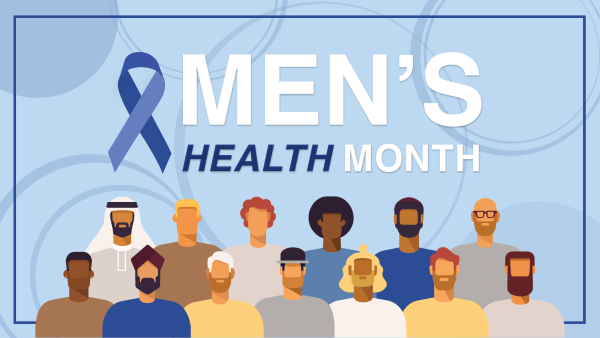 To promote awareness of preventable health problems, June is recognized as National Men's Health Month. It also encourages early detection and treatment of diseases including cancer, heart disease and depression among men who may be more hesitant to make doctor visits a priority.
Medical experts say men should focus on taking care of their bodies by eating right, exercising and working to prevent disease. Part of being healthy is also cultivating good mental health.
For the benefit of men and all Pennsylvanians, Senate Republicans will continue to press for mental health funding that stimulates innovation within our health care delivery system.
Bicyclists and Motorists Must Safely Share the Road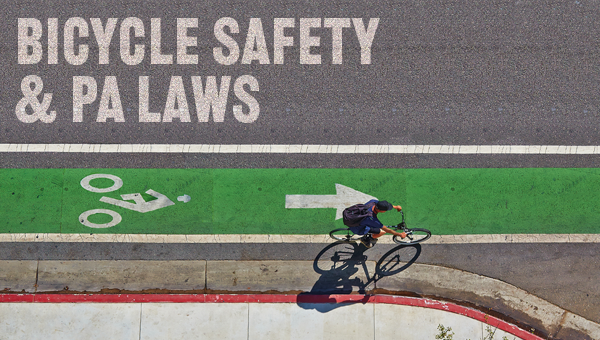 Bicyclists and motorists, who both have the right to use Pennsylvania roads, also have responsibilities to ensure everyone gets home safely.
Both parties must obey all the rules of the road and allow at least 4 feet of separation when passing. Motorists are allowed to overtake a bicycle in a no-passing zone, provided they leave a 4-foot clearance.
Learn more about Pennsylvania's bicycle laws.

For anyone who hasn't already signed up to receive e-newsletters, you can get on the e-newsletter mailing list here.