In this Update:
Mastriano and Turnpike Officials Highlight New Law to Protect Tow Truck Drivers Prior to Memorial Day Travel
Electric Prices to Adjust June 1
Grants Available to Municipal Fire Departments
2023 PA Fair Guide Released
Farmers Market Vouchers Available to Eligible Seniors
License Plate Helps PA Women Veterans
Honoring the Sacrifice of Our Fallen Soldiers
---
Mastriano and Turnpike Officials Highlight New Law to Protect Tow Truck Drivers Prior to Memorial Day Travel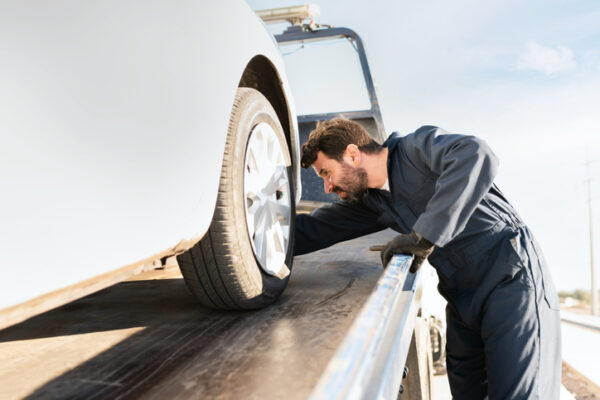 With the busy Memorial Day travel weekend approaching, Sen. Doug Mastriano (R-33), Pennsylvania Turnpike officials and tow truck drivers on Monday held an event at the state Capitol to raise awareness about a new state law to protect roadside assistance workers.
Dressed in a yellow safety vest and surrounded by tow trucks with flashing lights, Mastriano highlighted the color of the lights – blue, instead of orange or yellow – which was made possible by the new law.
"Enabling tow truck drivers to use blue lights will protect roadside assistance workers as they help stranded drivers," Mastriano said. "We want our tow truck drivers to make it home to their families at the end of the day."
Mastriano introduced the bill that became Act 157 of 2022 and made it legal for tow trucks to install blue flashing lights in place of their old yellow or orange lights.
Mastriano cited studies conducted by the Texas Department of Transportation and University of Michigan showing drivers routinely ignored yellow or orange lights. Blue lights elicited a better response from drivers, are more visible in hazardous conditions and give distracted drivers more time to see and react when approaching a potential accident.
The idea originated when tow truck operator Justyn Arment from Denver, Lancaster County, contacted Mastriano's office about allowing roadside assistance vehicles to install flashing blue lights. Mastriano introduced Senate Bill 1123 in March 2022. The bill was approved by the General Assembly and signed into law on Nov. 3, 2022.
"This is an example of state government responding to the ideas and needs of the people it was established to serve," Mastriano said.
Mastriano and Turnpike officials also used Monday's event to highlight Pennsylvania's existing Move Over Law, which requires drivers approaching an emergency response area to move to the lane farthest away from the accident. Drivers unable to merge into a lane farther away from the emergency response are required to slow down to 20 miles per hour below the posted speed limit.
Mastriano in 2020 introduced legislation that was signed into law creating a new point system for Move Over Law violations and doubled fines for a summary offense.
He announced Monday he is planning to introduce new legislation to have signs placed along Pennsylvania state highways and the Turnpike to remind drivers to slow down and move over. Each sign also would include a tribute in memory of a Pennsylvania resident who tragically lost their life in a roadside accident.
According to the National Highway Traffic Safety Administration, fatal car accidents are more likely to happen during Memorial Day weekend than any other holiday weekend. The American Automobile Association estimates 39.3 million Americans will travel more than 50 miles during the Memorial Day weekend.
Mastriano was joined Monday by Todd Leiss, the Pennsylvania Turnpike Commission's traffic incident coordinator.
Electric Prices to Adjust June 1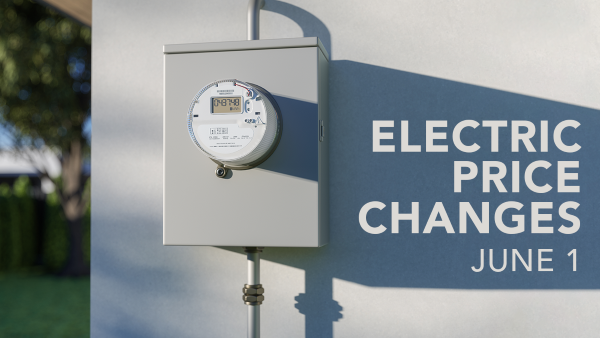 The Pennsylvania Public Utility Commission (PUC) reminds consumers that on June 1, most electric companies will adjust electric generation prices charged to non-shopping customers. Find out what your "Price to Compare" will be here.
In most areas of Pennsylvania, consumers can choose a different electric generation supplier for more competitive pricing by visiting PAPowerSwitch.com. The website offers comparison data regarding price, fixed-price contract terms, renewable content, deposit/cancellation fees and other relevant information.
Grants Available to Municipal Fire Departments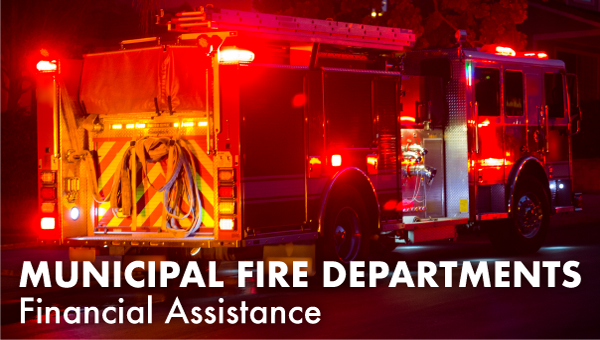 Municipal fire departments may apply for grants between $25,000 and $100,000 from May 30 to June 30.
Eligible expenses include establishing or modernizing firefighting facilities; acquiring or renovating structures that house firefighting equipment; or repairing or purchasing firefighting, ambulance or rescue equipment.
Additional information is available here. Questions regarding grant administration and eligibility should be emailed to the Office of the State Fire Commissioner at ra-emosfcmunigrant@pa.gov.
2023 PA Fair Guide Released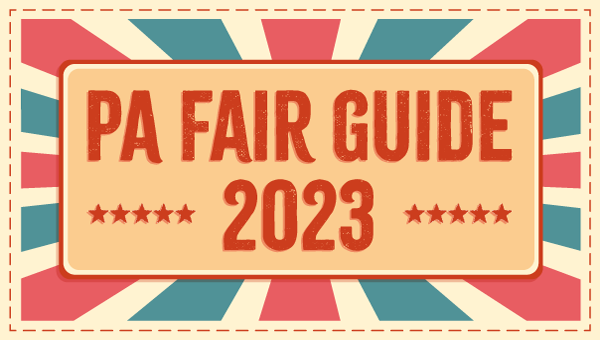 Fair season has started. If you're looking to visit one of the state's many fairs and festivals this summer, the 2023 Pennsylvania Fair Guide is now available online.
Published by the state Department of Agriculture, the guide lists the dates, locations and contact persons for more than 100 agriculture fairs and events scheduled this summer and fall in Pennsylvania.
The guide also highlights 16 fairs that offer harness racing.
Farmers Market Vouchers Available to Eligible Seniors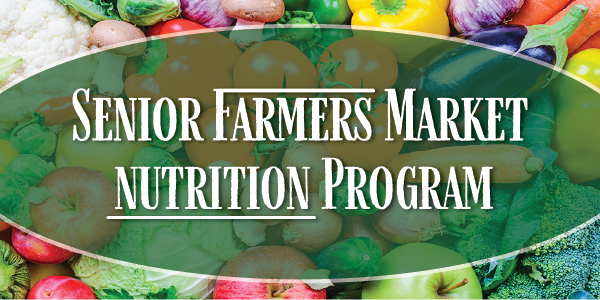 Through the Pennsylvania Department of Agriculture Senior Farmers Market Nutrition Program, eligible participants will receive five $10 vouchers and a list of participating farmers and farmers' markets where vouchers can be used to purchase Pennsylvania grown fruits and vegetables. Vouchers are good until Nov. 30.
To be eligible, seniors must be 60 by Dec. 31 and have a household income less than $26,973 for one person or $36,482 for two people. Seniors living in personal care or nursing homes are not eligible.
Vouchers will be available beginning in June for pick up only until they are gone. Call your County Aging office to find out when and where it will distribute the vouchers. Learn more here.
License Plate Helps PA Women Veterans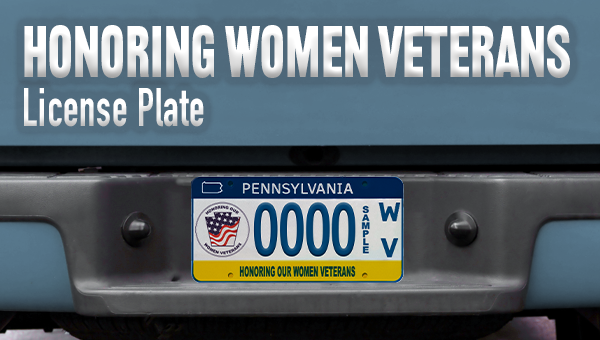 In addition to recognizing the importance of women who served, purchasing an Honoring Our Women Veterans License Plate supports programs assisting women veterans in Pennsylvania.
Each plate costs $37, with $15 going directly to the Pennsylvania Veterans' Trust Fund (VTF). The VTF regularly issues grants to statewide charitable organizations assisting veterans service organizations and county directors of veterans affairs. The grants are used to aid veterans in need of shelter, essential goods and other services. The license plate is available for passenger cars or trucks with a registered gross weight of not more than 14,000 pounds.
Additionally, Honoring Our Veterans license plates for passenger cars, trucks with a registered gross weight of not more than 14,000 pounds and motorcycles are available for $38 each, with $15 from each plate also going to the VTF.
Learn more or apply for either license plate here.
Honoring the Sacrifice of Our Fallen Heroes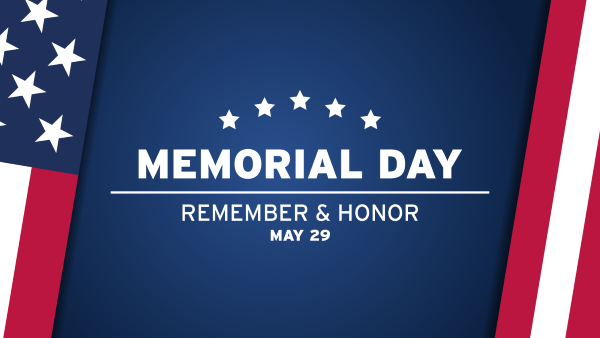 Monday marks the solemn occasion of Memorial Day, when we honor the men and women who gave their lives serving our nation with dignity, bravery and distinction.
Today and every day, remember the valuable contributions and tremendous sacrifices members of our Armed Forces have made on behalf of our country and the freedoms we so deeply cherish. The legacy of the veteran cannot be lost.