In this Update:
Mastriano to Introduce Comprehensive Bill to Strengthen Enforcement of Election Laws
With the impending overturn of Roe v. Wade, it's time to follow the science and protect life
Senate Republicans Continue Statewide Hearings on Rising Crime
Deadline to Request a Primary Election Mail-in Ballot is May 10
Less Than a Year to Go Before Federal Enforcement of REAL ID Begins
Low-Income Home Energy Assistance Program (LIHEAP) Extended to May 20
May is Mental Health Awareness Month
Happy Mother's Day
---
Mastriano to Introduce Comprehensive Bill to Strengthen Enforcement of Election Laws
HARRISBURG – Senator Doug Mastriano (PA-33) announced today that he will soon be introducing legislation to strengthen enforcement of election laws to ensure secure and accurate elections in the future.
An overview of the legislation:
Establishment of the Office of Election Crimes and Security
This office will be directed to investigate all election crimes, credible accusations of election crimes, and sworn affidavits alleging election violations.
Illegal Ballot Harvesting
The current penalty for illegal ballot harvesting will be increased from a misdemeanor to a third-degree felony for those individuals who knowingly collect and turn in multiple ballots on behalf of other voters.
Annual Statewide Audits
The Office of the Auditor General will be directed to conduct an annual comprehensive statewide audit of ballot chain of custody protocols, the SURE voter registration system, poll books, and all voting machines used for the administration of an election. The findings of the audit shall be issued in a report to the General Assembly.
Legislative Approval
Any changes to election laws via a court settlement will require the approval of the General Assembly. Further, the secretary of state will be prohibited from entering a consent decree with any court regarding election procedures without first obtaining approval of the General Assembly.
"Laws that were already on the books were clearly ignored by the executive branch and the court system during the 2020 election and that is why we need comprehensive reform," said Senator Mastriano. "Annual statewide audits will provide a layer of transparency and assurance of the accuracy of elections. The newly established Office of Election Crimes and Security will investigate all possible violations of election law. This office is particularly needed after the PA Attorney General's office and regional U.S Attorneys chose to ignore hundreds of sworn affidavits during the 2020 election."
With the impending overturn of Roe v. Wade, it's time to follow the science and protect life
Although the decision will not be final until June and the leaking of a Supreme Court document is unprecedented, it is a good sign that most of the U.S Supreme Court justices at this time are inclined to follow the science.
January 22, 1973 was one of the darkest days in American history. On that day, seven justices of the Supreme Court ruled that the right to life could merely be reduced to a decision of convenience.
The white supremacist patron of Planned Parenthood, Margaret Sanger, used "family planning" to deliberately target minorities (innocuously labeled eugenics by her fellow racist boosters). That plan certainly came to fruition in PA. According to recent statistics from the Department of Health, the African American and Latino populations of Pennsylvania suffer nearly 60% of all abortions in the commonwealth despite accounting for only about 18% of our populace.
Sanger was an outspoken proponent of eugenics throughout her entire life. Sanger wrote a book entitled, The Pivot of Civilization. In it she states, "Birth Control is the pivot of civilization… As a matter of fact, birth control has been accepted by the clearest thinking Eugenists as the most constructive and necessary means to racial health."
Sanger didn't stop there. She also advocated for abortions to control the populations of those with special needs. One of her writings included this exert: "The most urgent problem today is how to limit and discourage the over-fertility of the mentally and physically defective. Possible drastic and even Spartan methods may be forced upon American society if it continues complacently to encourage the chance and chaotic breeding that has resulted from our stupid, cruel sentimentalism."
Sanger would have been ecstatic if she were alive to see the Roe v. Wade decision in 1973. She would be even more ecstatic to see the evolution of abortion talking points from Democratic Party leaders. Those talking points devolved from "safe, legal, and rare" to now "taxpayer funded, anytime, for any reason."
Another common talking point we hear is "My body. My choice." But an abortion is not a decision that effects just one body. It ends the life of somebody else's body.
Our nation is now on the precipice of reversing the science denying genocide known as abortion. Thanks to President Trump, a conservative majority on the Supreme Court is set to right this historic wrong.
Since I was elected to the Senate, there has been no more important issue to me than the right to life.
The Heartbeat Bill was one of the first pieces of legislation that I introduced as a senator in 2019. The legislation will require physicians, before proceeding with an abortion, to determine whether the baby has a heartbeat. If the baby has a heartbeat, then the abortion cannot be performed. This will eliminate the need to establish a gestational age in legislation and will reflect the science showing that more than 90 percent of pregnancies in which a heartbeat is detected are viable.
Current Pennsylvania law permits abortions up to 24 weeks of pregnancy, regardless of whether a heartbeat is detected. The legislation retains current exceptions for the health of the mother.
I introduced the Heartbeat bill once again this session in 2021 (SB 378). Rep. Stephanie Borowitz also introduced mirror legislation in the House. Heartbeat legislation has already been passed in 11 other states around the nation.
If a person is pronounced dead when their heartbeat stops, why are they not considered alive when their heartbeat begins? Psalms 139: 13-14 makes it simple: 'For you created my inmost being; you knit me together in my mother's womb.'
At the most fundamental level, this heartbeat bill would guarantee that Pennsylvanian children have the right to be born.
Th past two years have given us all a new perspective on the sanctity of life. I call on fellow members of the General Assembly to take a stand and join in protecting the unborn. We have a responsibility to be a voice for the voiceless.
The horrid Roe v. Wade decision is on the verge of being relegated to the ash heap of history. That will indeed be a glorious day in our nation's history. The abortion debate will rightfully return to the states. And Pennsylvania must lead the nation in being a voice for the voiceless.
Senate Republicans Continue Statewide Hearings on Rising Crime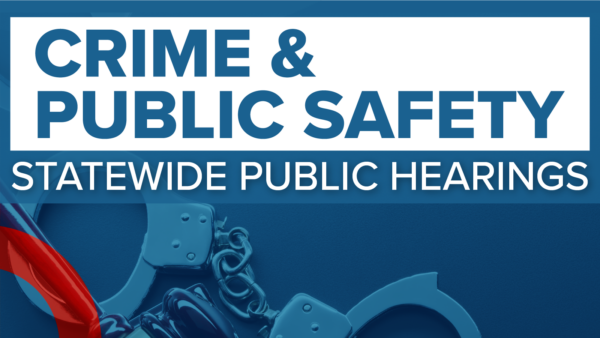 Local police chiefs, prosecutors, addiction recovery experts and others met with the Senate Majority Policy Committee in Lancaster this week as part of Senate Republican public hearings on rising crime in Pennsylvania.
Pennsylvania has the highest violent crime rate of any state in the Northeast, according to FBI data. Between 2019 and 2020, no other state reported a greater year-over-year increase in violence. Driven by spikes in aggravated assault and homicide, Pennsylvania's violent crime rate climbed 27.1% from 2019 to 2020.
Chief David Steffen of the Northern Lancaster County Regional Police Department told the committee that the national media's consistent coverage of emotional, high-profile and statistically rare cases of officer-involved shootings portrayed as the norm has created a foundation of mistrust in law enforcement.
Columbia Borough Police Chief Jack Brommer said recruiting new officers to the force has become increasingly difficult, particularly as anti-police rhetoric rises.
According to Lancaster County District Attorney Heather Adams, Lancaster County is a hotspot for human trafficking, an insidious crime that contributes to other types of community lawlessness.
A top priority for Senate Republicans is to ensure Pennsylvanians feel safe in the towns, cities and communities they call home. These hearings will help legislators better understand the trends in crime from law enforcement and key stakeholders, and better align the Commonwealth's economic goals with community objectives throughout the state.
The next hearing on crime and public safety will be announced in the near future.
Deadline to Request a Primary Election Mail-in Ballot is May 10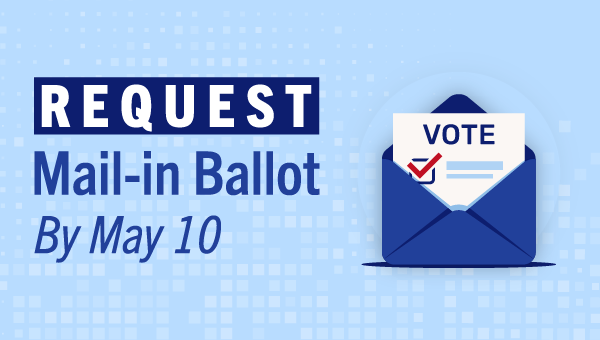 If you plan to vote using an absentee or mail-in ballot in the upcoming primary election, your completed application must be received by your county board of elections office by Tuesday, May 10, at 5 p.m.
You can apply for, complete and return mail ballots in person in one visit. County election officials will verify voter eligibility, then provide a ballot, which you can immediately complete and return. To vote by mail-in or absentee ballot, voters must supply proper identification.
The deadline to return your voted absentee or mail-in ballot is 8 p.m. on Election Day, May 17.
Less Than a Year to Go Before Federal Enforcement of REAL ID Begins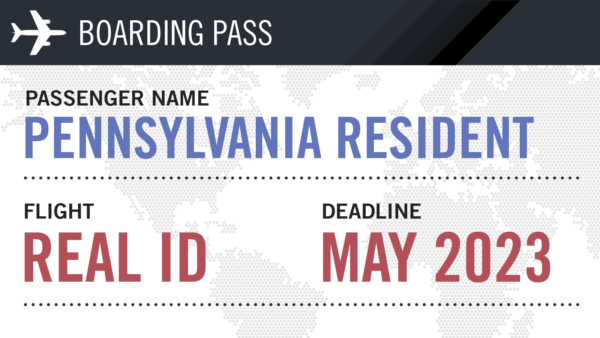 The one-year countdown has begun for the federal enforcement of REAL ID for commercial domestic air travel and other federal purposes.
The Pennsylvania Department of Transportation advises Pennsylvania residents who want REAL ID-compliant driver's licenses and photo ID cards and have not yet gotten one to gather the needed documents now to ensure they have plenty of time to get their REAL ID before the federal enforcement date.
REAL ID is a federal law that affects how states issue driver's licenses and ID cards if they are going to be acceptable for federal purposes, such as boarding a domestic flight or entering a federal building that requires federally acceptable ID for entry. A federally acceptable form of identification (whether it's a Pennsylvania REAL ID driver's license or ID card, a valid U.S. Passport/Passport Card, a military ID, etc.) must be used for these purposes on and after May 3, 2023.
There is no requirement that any resident obtain a REAL ID; PennDOT continues to offer standard-issue driver's licenses and photo IDs. More information, including frequently asked questions and information on documents required for REAL ID, can be found on the state REAL ID website.
Low-Income Home Energy Assistance Program (LIHEAP) Extended to May 20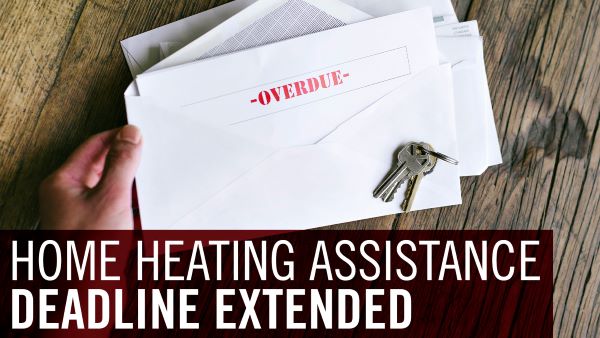 The Low-Income Home Energy Assistance Program (LIHEAP) has been extended to May 20, allowing additional households to apply for help.
LIHEAP is a federally funded program administered by the state that provides assistance for home heating bills. Assistance is available for renters and homeowners.
You can apply for benefits online using COMPASS, or download a paper application, print it, fill it out and return it to your local county assistance office.
May is Mental Health Awareness Month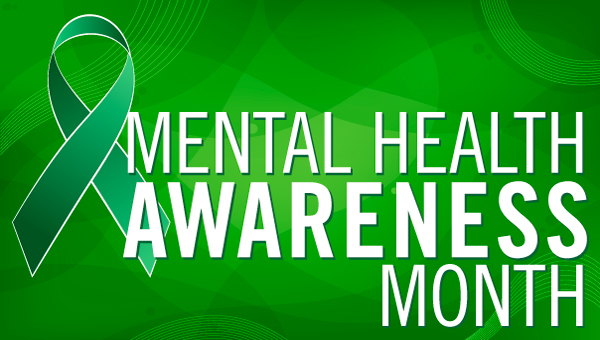 While we focus on our physical wellbeing, the food we eat, exercise, and getting regular check-ups for vision and dental care, a growing body of evidence has demonstrated the need to take care of our mental health.
If you or someone you know needs assistance in this crucial area, the state has an online mental health resources page that can be a good starting point. Topics include finding help and treatment, preventing suicide and more.
Happy Mother's Day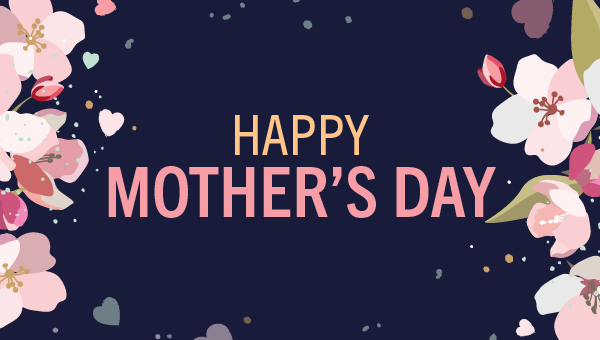 To mothers, grandmothers and everyone who serves in that role, I wish you a happy Mother's Day in which all the love you give is returned to you in full.