In this Update:
Mastriano pushes for legislative action after COVID-19 Expert Panel highlights significant findings
Senate Hearings on Proposed State Budget Continue
Honoring the Female Faces of the Front Lines for Women's History Month: Tell Us Your Story
Resources to Help with Problem Gambling
Turn Clocks Ahead One Hour This Weekend
---
Mastriano pushes for legislative action after COVID-19 Expert Panel highlights significant findings
HARRISBURG –On March 4th, Senator Doug Mastriano (PA-33) hosted a panel with fellow legislators and medical experts to openly discuss the four pillars of pandemic response, the brokenness in medicine today, and the way forward to unite Pennsylvania under the banner of Medical Freedom.
Panelists included:
Dr. Peter McCullough MD, MPH – A worldwide leader in pandemic response with more than 600 publications in the National Library of Medicine and 50 publications specific to COVID-19
Dr. Chaminie Wheeler – a physician and former Pediatric Hospitalist for Children's Hospital of Philadelphia, and for St. Luke's University Hospital Network. She was also a Clinical Assistant Professor for the Lewis Katz School of Medicine at Temple University
Dr. Bryan Ardis – A chiropractor, acupuncturist, and medical researcher who has treated over 10,000 patients from around the world
Steve Kirsch- A philanthropist and former Silicon Valley tech executive who created the COVID-19 Early Treatment Fund (CETF) to fund researchers working on repurposed drugs
Thomas Renz, Esq – A law graduate from Case Western University and counsel for many federal lawsuits challenging COVID-19 lockdowns, mask mandates, and vaccine requirements
Dr. McCullough discussed the four pillars of pandemic response: Reduce the spread of the virus, Early Treatment, In Hospital Care, and Vaccination. "As each person becomes ill with the syndrome, they can indeed pass it to a susceptible person, but transmission is only from acutely ill to susceptible person only," said Dr. McCullough. McCullough noted that someone who has no symptoms poses no threat to someone else, whether they be susceptible or not susceptible. "That means there should never have been any lockdowns, there should never have been any social distancing or any other measures for people who are well."
Dr. McCullough also discussed the importance of early treatment drugs such as ivermectin, hydroxychloroquine, and fluvoxamine. "Studies show that multi-drug therapy for COVID-19 reduces the risk of hospitalization and death by 95 percent," said McCullough. "Adding early treatment for COVID-19 should not be controversial. Tens of millions of COVID hospitalizations could have been avoided with a comprehensive early treatment approach."
On vaccination, McCullough dismissed mass vaccine mandates and noted that nursing homes have been "the only place where there was ever any documented hospital health care worker-to-patients spread or vice versa."
Steve Kirsch and Thomas Renz also decried vaccine mandates and noted multiple studies that showed adverse effects from the vaccine for certain individuals.
Dr. Bryan Ardis discussed the impact of medical protocols in hospitals and the brokenness in medicine. In May 2020, at the behest of Dr. Anthony Fauci, only one drug (remdesivir) was recommended for all COVID-19 hospitalizations. Dr. Fauci has stated there were studies that proved it was safe and effective, but an Ebola virus study from January-March of 2020 found that Remdesivir had over a 50% death rate. Findings also revealed that other drugs in the trial such as monoclonal antibodies had a lower death rate and performed better than remdesivir.
Ardis also noted that the Centers for Medicare & Medicaid Services (CMS) are offering 20% bonus payments to hospitals who choose remdesivir for all Medicare aged patients. "Hospitals in America also promised a 20% bonus for every positive COVID-19 diagnosis issued, said Dr. Ardis. "Payouts also incentivized ventilator use and even COVID-19 deaths in hospitals."
McCullough echoed concerns on current hospital policies and noted that not a single hospital in the United States claims to be a center of excellence for the treatment of COVID-19. "Now we're two years into this, these same centers claim to be experts and have centers of excellence in cancer care and cardiovascular care. Yet COVID-19 has been a large book of business for hospitalized patients, and there appears to be no claim of excellence."
Senator Mastriano concluded the meeting with a call to action to move medical freedom legislation in the General Assembly that bans all vaccine mandates, ensures benefits for those who have unjustly lost their jobs because of mandates, and expands access for COVID early treatment drugs. "The public wants action on medical freedom," said Mastriano. "Pennsylvania is the seat of the nation and we've lost our way. We've allowed people to act in the roles of tyrants whether it was our current Governor or unelected officials like Dr. Fauci. Those days must end. We must also never allow the monetization of treatments to rule over our hospital polices. The medical profession should be a place of open debate and discussion about the best way to protect life."
The entire two-hour panel discussion can be found at this link: Expert Panel Discussion on COVID-19 and Medical Freedom – Senator Doug Mastriano (senatormastriano.com)
Senate Hearings on Proposed State Budget Continue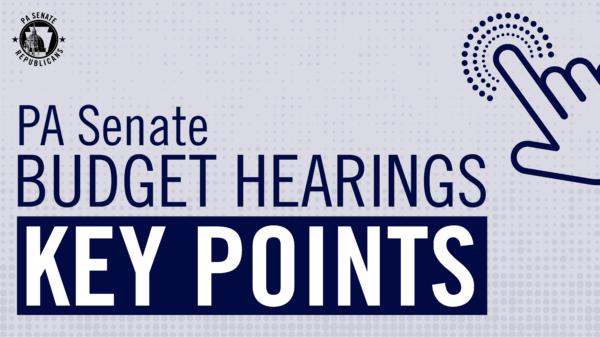 Work on reviewing Gov. Tom Wolf's proposed $45.7 billion state budget continued this week with public hearings held by the Senate Appropriations Committee. The proposed plan was announced last month, and the state constitution requires a budget to be enacted by June 30.
The governor's plan would increase spending by $4.5 billion. Based on projections, this will create a $1.3 billion deficit in the following fiscal year and produce a $13 billion deficit by 2026-27.
Wednesday's hearing with the Department of Health explored the state of Pennsylvania's public health systems. Acting Health Secretary Keara Klinepeter testified that many hospitals in urban and rural areas are in danger of closing under the financial strain imposed by two years of pandemic response.
This week's hearings also covered:
Department of Human Services
Department of State
Department of Education
You can find more information on these budget hearings, hearing video, livestreams and more at PASenateGOP.com.
Honoring the Female Faces of the Front Lines for Women's History Month: Tell Us Your Story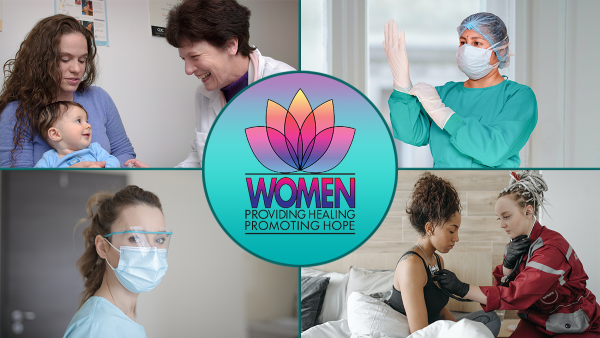 March is Women's History Month and this year's theme is Providing Healing, Promoting Hope, a tribute to the work of caregivers and female front-line workers throughout the pandemic.
In the spirit of this achievement, the Pennsylvania Senate wants to hear the stories of "Female Faces of the Front Lines." If you are a female medical provider, caregiver, EMS or emergency worker or you know someone who is, we want to hear from you.
Just follow the directions at the link and we'll share your inspiring story on social media.
Resources to Help with Problem Gambling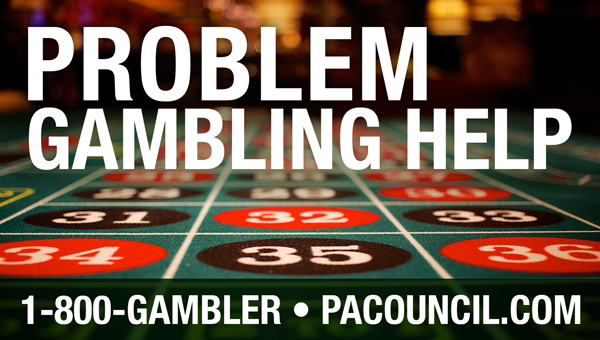 March is National Problem Gambling Awareness Month, and resources are available to help with a gambling addiction.
The Council on Compulsive Gambling of Pennsylvania provides valuable information on compulsive and problem gambling, including how to know if you might have a problem, finding counselors and more.
The Council operates the Pennsylvania Problem Gambling helpline, 1-800-GAMBLER (1-800-426-2537). More resources, including a 24-hour chat service, are also available at www.pacouncil.com.
Turn Clocks Ahead One Hour This Weekend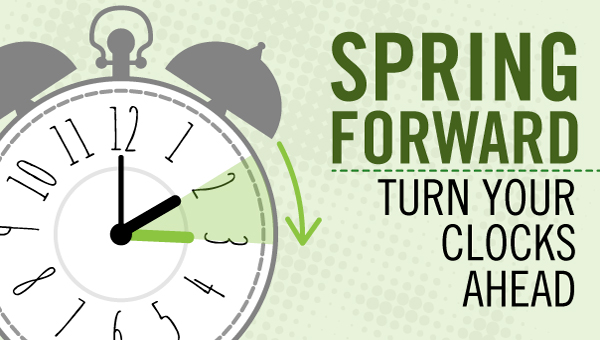 Daylight saving time will begin on Sunday, March 13, at 2 a.m., so it's time again to turn clocks ahead one hour Saturday night.
This is also a good time to check batteries in smoke detectors and carbon monoxide alarms, which should also be replaced every 10 years.
Daylight saving time will end on Nov. 6.