In this Update:
Senator Mastriano, Chair of the Senate Veterans and Emergency Preparedness Committee, Plans Visit to Areas Impacted by Train Derailment
Pennsylvanians Deserve Answers about the East Palestine Environmental Disaster
Resources Available to Help Pennsylvanians with Rising Energy Costs
Important Message for Unemployment Compensation Recipients
Medical Assistance and CHIP Recipients Must Submit for Renewal
Scam Warning: "Final Demand for Payment" Letters
Monthly Appropriations Update Details Lagging PIT Payments, Improving Rainy Day Fund
National Cancer Prevention Month: Information on Risk and Research
---
Senator Mastriano, Chair of the Senate Veterans and Emergency Preparedness Committee, Plans Visit to Areas Impacted by Train Derailment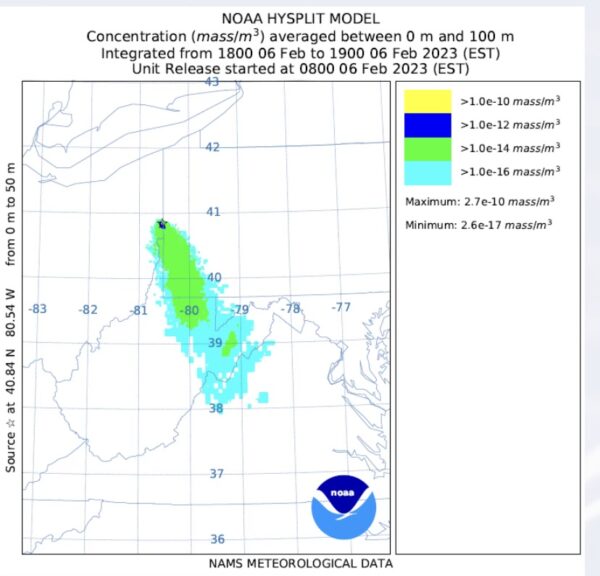 Senator Doug Mastriano, Chairman of the Senate Veterans & Emergency Preparedness Committee, will be traveling on February 17-18 to the areas impacted by the Norfolk Southern train derailment and chemical burn.
Mastriano plans to meet with officials in Beaver County and the surrounding region in preparation for a Joint Committee Hearing he will co-host on this issue at the Community College of Beaver County on Thursday, February 23rd at 10 a.m.
The public is invited to the hearing and testimony is anticipated from Norfolk Southern, state and local officials, and affected citizens.
Pennsylvanians Deserve Answers about the East Palestine Environmental Disaster
On 3 February, 2023, at approximately 9:30 p.m., a 53-car train derailment occurred near the border of Pennsylvania in East Palestine, Ohio and Beaver County, PA. According to the Pennsylvania Emergency Management Agency (PEMA), emergency aid crews from Beaver County responded to the scene where railcars had "caught fire throughout the wreckage."
Highly toxic chemicals of vinyl chloride and hydrogen chloride were part of the burning wreckage in at least "five railcars." Around 11:30 p.m, PEMA reports a federal EPA official telephoned them advising "there was no current impact to PA" from the burning wreckage. However, toxic chemicals were burning into the air of the surrounding area. Millions of affected residents deserve immediate answers.
On 6 February, 2023, three days after the derailment and burning wreckage, authorities decided to fully release and burn the vinyl chloride, sending a massive plume of hydrogen chloride and the toxic gas phosgene into the air. Not only is Vinyl chloride flammable, but it's also a vital organ carcinogen. A sick recipe for cancer-causing diseases.
On the same date, Governor DeWine of Ohio issued evacuation recommendations for residents within a 1-mile by 2-mile area surrounding East Palestine. DeWine stated at the time that this was a matter of "life or death." Two days later, officials stated residents could safely return home.
Environmental regulators have been monitoring the air and water in surrounding communities and have claimed so far, the air quality remains safe and drinking water supplies have not been affected. Residents both in and outside of the 1–2-mile radius are telling a different story.
One farmer 10 miles from the radius published a video of the sudden death of her chickens shortly after the controlled chemical burn. Another farmer posted pictures of discolored eggs laid by chickens after the derailment. Nearby residents have taken to social media documenting lung issues and intense headaches. Others have reported scores of dead fish in their local waterways. The Ohio River runs nearby, which is used for a water source by some municipalities including down-state regions.
One of the biproducts of the controlled chemical burning is hydrogen chloride which easily binds onto water such as the vapor of the atmosphere. Atmospheric winds have the potential to blow these toxic chemicals across a 200-mile radius according to the National Oceanic Atmospheric Administration. On February 10, the EPA confirmed that chemicals from this incident and chemical burn have entered the Ohio River Basin which is home to 25 million people.
To date, officials have not released any data or charts on the water quality for the evacuation area or the various waterways connected to the Ohio River. The public deserves to be immediately informed about the quality of drinking water.
Instead, Governor Shapiro has not issued any emergency declaration nor guidance for water and air safety and has been in Arizona this past weekend, while federal officials such as U.S. Secretary of Transportation Peter Buttigieg spoke today to the National Association of Counties Legislative Conference in Washington D.C. and refused to even discuss this major disaster, while joking about the "safety risks of balloons."
Returning citizens to the evacuation zone have been left in the dark. What sort of chemical fallout remains after the explosion, detonation and burn plumes? Can residents and school children be exposed to carcinogens through HVAC systems in their homes, schools and businesses? What are the effects on pets and livestock and what is the radius of those effects? What kind of air and water samples have been taken by officials so far and what is considered "safe?"
For those in the area of a one-mile radius from East Palestine, Norfolk Southern Railroad has hired an independent contractor to work with local law enforcement, the U.S. EPA, and state officials to take air and water quality samples and provide results at no charge to residents. In the interim, officials are urging those with private water wells to use bottled water, which will be supplied free by Norfolk Southern for those within that one-mile radius. It is a question of concern, however, that the one-mile radius is woefully inadequate to protect the citizens of Pennsylvania impacted by this disaster.
In the meantime, although PEMA does not appear to yet have a website about this incident for Pennsylvanians, citizens can go to: response.epa.gov/EastPalestineTrainDerailment for more information and updates. Many questions about the scope of this environmental disaster remain unanswered. Transparency is a must and lives are potentially at stake. As the Chair of the Veterans and Emergency Preparedness Committee, I am seeking answers and will report our findings as they are discovered.
Resources Available to Help Pennsylvanians with Rising Energy Costs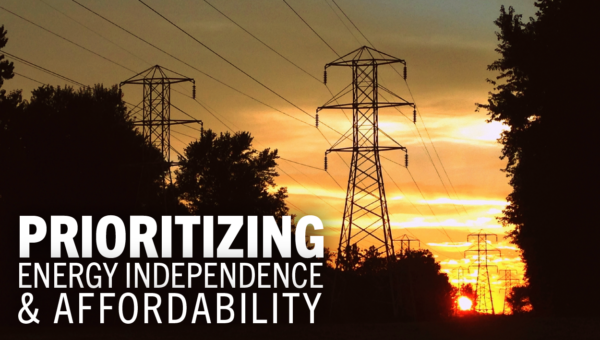 As energy costs continue to rise, please be aware that resources are available to minimize the financial burden and to assist with payments already owed.
Ratepayers can immediately lower their energy bills by switching to a competing electric and natural gas supplier using PAPowerSwitch.com and PAGasSwitch.com. Read all terms thoroughly to understand if the contract includes a fixed or variable rate before making a decision.
Those who are having difficulty paying bills currently should call the utility company to work out a payment plan to avoid additional fees associated with the reconnection of service. Financial assistance is also available for many ratepayers through the Low-Income Home Energy Assistance Program (LIHEAP). New applicants can apply for the program at www.compass.state.pa.us.
Of course, the most effective way for Pennsylvania to combat rising energy costs is for lawmakers to unleash our state's energy potential, which is why Senate Republicans are prioritizing the advancement of policies that create greater energy independence.
In addition, the Senate advanced Senate Bill 1, which included a proposed constitutional amendment to prevent the executive branch from imposing onerous regulations like the Regional Greenhouse Gas Initiative – a regulation that will not only cost 22,000 jobs, but also could nearly quadruple new electricity costs for consumers. While the General Assembly can't undo this already imposed, costly executive action, it can prevent Pennsylvania from being saddled with similar regulations in the future.
Important Message for Unemployment Compensation Recipients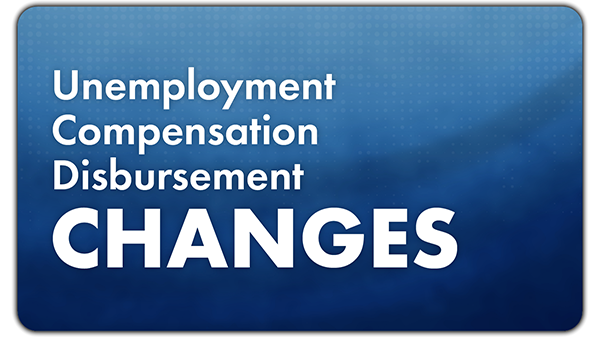 Several important changes are being made to the way Unemployment Compensation benefits are paid onto prepaid debit cards.
Beginning on or about March 6, Money Network prepaid debit cards will be mailed to UC recipients who receive benefit payments via prepaid debit card. The Money Network prepaid debit card will replace the U.S. Bank card currently in use.
Recipients will need to learn how to activate the new money network prepaid debit card and ensure their address is correct, among other steps. PA Treasury explains the process here and provides an extensive Frequently Asked Questions page here.
Medical Assistance and CHIP Recipients Must Submit for Renewal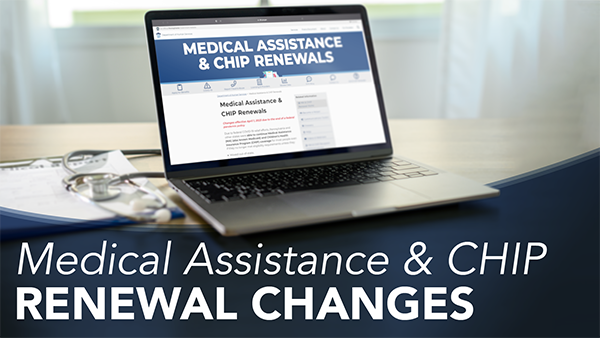 Starting April 1, Pennsylvania is required by federal law to review the eligibility of Medical Assistance (Medicaid) and Children's Health Insurance Program (CHIP) recipients every year, which means recipients must submit a renewal. Important information is posted here.
While the Department of Human Services (DHS) still sent renewal notices during the height of the COVID-19 pandemic, most people were not disenrolled from Medicaid or CHIP because of a change in eligibility. DHS is returning to the normal eligibility processes.
No one will lose their health coverage without having an opportunity to complete a renewal, and renewals will be completed over 12 months. Renewals due in March 2023 will be the first affected by the end of continuous coverage. If a person is found ineligible for their current coverage or does not complete their renewal on time, their coverage will end.
Information about when a person's annual renewal is scheduled can be found on COMPASS or on the myCOMPASS PA mobile app. Anyone can set up a COMPASS account at www.dhs.pa.gov/compass and, if they have a mobile device, can download the myCOMPASS PA mobile app for free.
Scam Warning: "Final Demand for Payment" Letters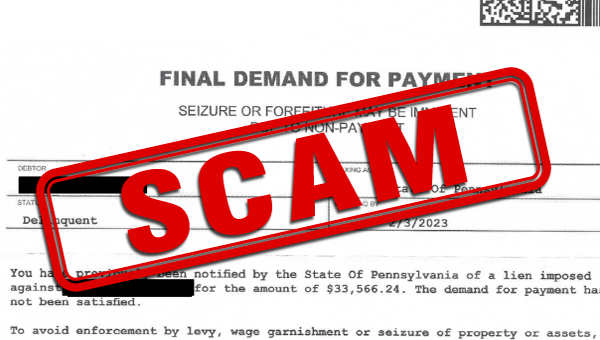 The Pennsylvania Department of Revenue has issued a warning about scams designed to trick people into turning over sensitive data and personal information.
One recurring scam involves phony letters sent to taxpayers through the mail. The "Final Demand for Payment" letters threaten wage garnishment and the seizure of property or assets unless the recipient calls a phone number to satisfy a lien.
If you are concerned about a potentially fraudulent notice, visit the department's webpage for verified contact information. This will help you ensure that you are speaking with a legitimate representative of the department.
And if you believe you are a victim of tax fraud or tax-related identity theft, contact the department's Bureau of Fraud Detection and Analysis by emailing Ra-rvpadorfraud@pa.gov or calling 717-772-9297.
Monthly Appropriations Update Details Lagging PIT Payments, Improving Rainy Day Fund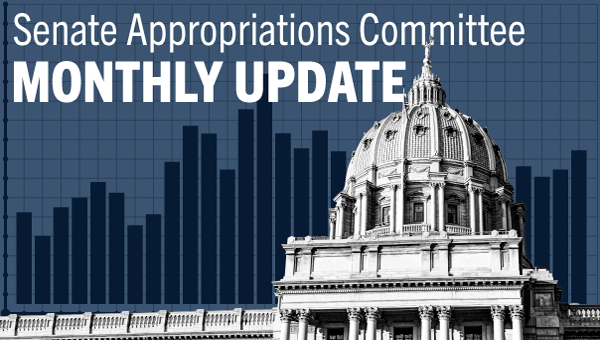 Each month, the Senate Appropriations Committee prepares a monthly update on the financial health of the Commonwealth. The most recent report includes information on:
Lagging PIT payments resulting from a new revenue reporting system.
Lower revenue projections for the upcoming budget.
The improving health of the state's Rainy Day Fund.
The full update, including the full monthly revenue report, is available here.
National Cancer Prevention Month: Information on Risk and Research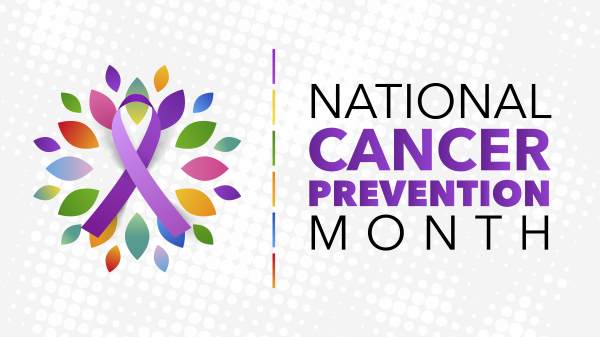 Every family will be touched by cancer at some point. National Cancer Prevention Month is a good time to consider information that could help prevent heartache.
The National Cancer Institute has comprehensive information on cancer prevention, risk factors, the role of genetics, and the latest research into causes and prevention.

For anyone who hasn't already signed up to receive e-newsletters, you can get on the e-newsletter mailing list here.