In this Update:
Op-Ed: How Pennsylvania Democrats Hijacked Act 77
Mastriano bill to provide free fishing licenses for disabled first responders passes the Senate
Resolution Honoring and Recognizing Victims of Agent Orange During the Vietnam War
Senate Passes New Funding for Hospitals, Health Care Workers
Student Loan Relief for Nurses Available through March 1
Senate Acts to Improve PA National Guard Health Care
Congressional Redistricting Map Approved by General Assembly
Property Tax/Rent Rebate Applications Being Accepted
National School Choice Week
---
Op-Ed: How Pennsylvania Democrats Hijacked Act 77
By: Senator Doug Mastriano
In October 2019, Senate leadership brought SB 421 (later Act 77) to the full floor for a vote. I was in my fourth month as a Senator after a career of serving 30 years in the US Army.
Act 77 passed the Senate by a 35-14 vote along near party lines. Every single Republican Senator voted for it, while nearly every Democrat voted against.
Democrats were against the bill for several reasons. It required all voting machines to be equipped with paper trails to ensure accountability for post-election audits. It also eliminated "straight ticket" voting. Pennsylvania had been one of a handful of states for voters to press a single button that automatically selects candidates of the same party. Numerous studies over the years have shown that straight ticket voting benefits democrat candidates. That advantage vanished when the researchers examined voter behavior in elections after straight ticket voting had been eliminated in a respective state.
When the Senate passed Act 77, critical election security safeguards were in place to prevent mass fraud. All mail-in ballots were to be signature verified and turned in by Election Day to count. "Defective" absentee mail-in ballots were not to be counted and poll watchers were expected to be permitted to observe the counting of all mail-in ballots at every location.
However, using the pretext of COVID, Pennsylvania Democrats made their move to hijack Act 77 and transform it into something NO Republican voted for.
The Democrat majority Supreme Court, Governor Wolf, and Wolf's disgraced Secretary of State Boockvar unconstitutionally rewrote Act 77.
Let's start with the Supreme Court. On September 17, 2020, in direct contravention of the wording of Act 77, the court extended the deadline for mailed ballots to be received from Election Day, to three days after Election Day. Then the court declared that "just for the 2020 general election", ballots mailed without a postmark should be presumed to have been received on time. Lastly, the court mandated that mail-in ballots lacking a verified signature were to be accepted. This meant that any ballot, without a signature, without a postal mark would be counted, even if received three days after the election. This policy making by the court opened up Pandora's Box for uncertainty in the outcome of the election.
Not to be outdone, Secretary of State Boockvar took it upon herself to join in on the hijacking of Act 77 in late October 2020. Boockvar issued guidance directed only to certain counties to "cure" defective ballots. This allowed voting officials in those counties to correct ballots so that they could be counted.
Boockvar dishonestly told the Supreme Court that mail-in ballots received after the November 3 election would be set aside, pending an appeal to nullify ballots collected in the days after the election. However, the Secretary then told counties to tabulate the ballots as quickly as possible, co-mingling ballots received by Election Day with those received after. To this date, we don't know how many late arriving ballots ended up being tabulated in the final results.
It's worth mentioning that I was one of only FOUR Senators to vote "no" on Secretary Boockvar's confirmation back in November 2019. During her confirmation hearing, she could not answer my basic questions on how she would secure the upcoming 2020 election from fraud.
Would the outcome of the 2020 Presidential election in PA be different if Boockvar's nomination had been rejected by the Senate?
In light of how the democrats successfully hijacked Act 77, I have made numerous attempts to expose and correct the irregularities of the 2020 election. Since November 2020, I've been the loudest, and at times a solitary voice, for a full forensic audit of the 2020 election results. I visited the Arizona audit in June and called for a similar audit in Pennsylvania. In July, as Chair of the Intergovernmental Operations Committee, I sent letters to three counties (York, Tioga, and Philadelphia) requesting all ballots, envelopes, and voting machines pertaining to the 2020 election. I scheduled multiple meetings to move forward with the issuance of subpoenas in August before being thwarted by the Pro Tempore of the Senate and subsequently removed as chair of the committee. Regardless of this, I continue to be a tireless voice in the Senate for a full forensic audit that includes precinct canvassing to verify voters.
On the legislative front, it's clear that Act 77 must be repealed and I have introduced legislation to do just that. I drafted and introduced SB 884, a constitutional amendment which eliminates "no-excuse" mail in voting and mandates signature verification.
I'm also the co-author of SB 735, which would amend the Constitution to require all voters to show a form of identification when casting a ballot. That bill passed the Senate and awaits a vote in the House.
These bills cannot be vetoed by Governor Wolf and would appear on a ballot for the people to decide on.
The hijacked version of Act 77 is not what I voted for in October 2019. It's time we address this problem by passing legislation to secure our elections now. The millions of voters in our Commonwealth who no longer believe in the integrity of our elections deserve nothing less.
Mastriano bill to provide free fishing licenses for disabled first responders passes the Senate
January 19, 2022
HARRISBURG – A bill drafted by Senator Doug Mastriano (PA-33) to provide free fishing licenses for disabled first responders unanimously passed the Senate today.
The bill was inspired by Officer Rick Phillips of the 33rd District. In 2010, Officer Phillips was severely injured in the line of duty while in a vehicle pursuit of a suspect. Since his injury, Officer Phillips has become an active advocate on behalf of all disabled police officers.
SB 272 will allow disabled first responders to qualify for a free fishing license by providing written verification from a doctor proving they are 100 percent disabled. The verification must also substantiate that the disability occurred while the first responder was in the line of duty. Applicants must be Pennsylvania residents.
"Our first responders face grave dangers each time they respond to a call.," said Senator Mastriano. We are indebted to those who risk their lives and well-being to protect us. Every day we ask this of them. And every day they rise to the challenge and sacrifice. Offering first responders, who have been disabled while in the line of duty, an opportunity to participate in fishing activities for free is a small – but important – gesture to honor their bravery and express our gratitude for their sacrifice."
The bill now heads to the House of Representatives for consideration.
Resolution Honoring and Recognizing Victims of Agent Orange During the Vietnam War
Posted: January 17, 2022
To: All Senate Members
From: Senator Doug Mastriano
Subject: Resolution Honoring and Recognizing Victims of Agent Orange
In the near future, I will offer a resolution honoring and recognizing victims of Agent Orange during the Vietnam war.
More than eight million Americans honorably served during the Vietnam war. Agent Orange was widely used in Vietnam by U.S Armed Forces as part of the herbicidal warfare program, Operation Ranch Hand, from 1961 until 1971.
Agent Orange is a dioxin and cancer-causing chemical that enters the body through physical contact or ingestion and moves into the human cell nucleus. From there, it attacks the genes to cause serious illnesses and genetic damage.
While their fallen comrades are memorialized on "The Wall" at the Vietnam Veterans Memorial in Washington, D.C., the casualties of veterans victimized and harmed by the use of Agent Orange are not recognized.
Today, only 800,000 Vietnam veterans exposed to Agent Orange are still with us. This expression of contrition and empathy in honor of the victims of Agent Orange is long overdue.
Please join me in co-sponsoring this legislation.
Senate Passes New Funding for Hospitals, Health Care Workers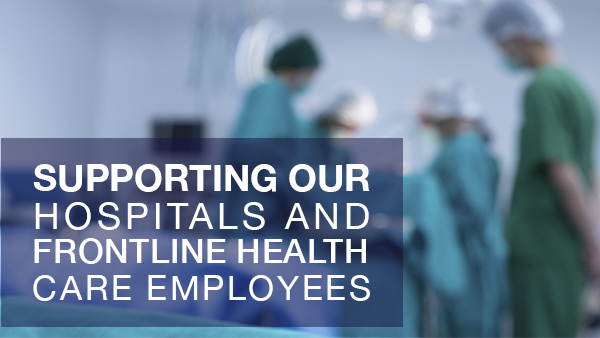 The Senate this week approved critical funding for hospitals and frontline health care workers who continue to keep Pennsylvanians safe during the COVID-19 pandemic. The bill was sent to the governor for enactment.
It allocates a total of $225 million to hospitals and their employees. The additional dollars will be allocated as follows:
$100 million for acute care general hospitals.
$110 million for critical access hospitals, facilities with a high volume of Medicaid patients, and behavioral/psychiatric providers.
$15 million for the PA Student Loan Relief for Nurses Program.
The legislation requires the funding to be directed to retention and recruitment programs for staff. Hospital executives and administration, contracted staff and physicians would not be eligible for payments.
Student Loan Relief for Nurses Available through March 1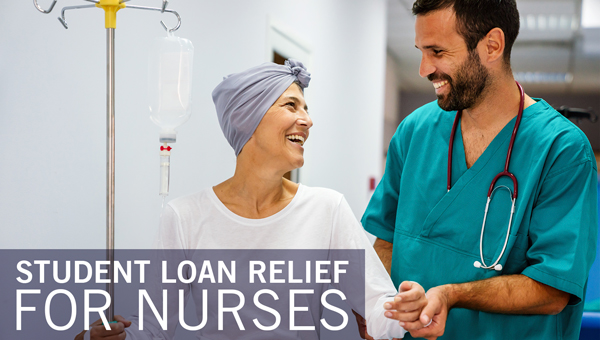 Applications are being accepted through March 1 for the new Student Loan Relief for Nurses program.
Qualified nurses working through the COVID-19 pandemic may be eligible to receive student loan relief of up to $2,500 for each year of work (beginning with 2020) for up to three years, with a maximum benefit of $7,500.
The Pennsylvania Higher Education Assistance Agency indicates the high volume of applications has slowed the review process, and online applications are not offered. You can learn more about the program and the application process here.
Senate Acts to Improve PA National Guard Health Care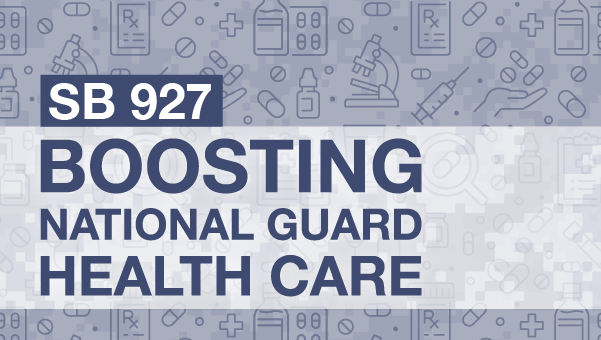 Legislation to increase the number of health care providers in the Pennsylvania National Guard was approved by the Senate. The bill was sent to the House of Representatives for consideration.
The legislation improves the Medical Officer or Health Officer Incentive Program, which was created in 2014 to provide an education stipend to those who qualified through their time in the armed services.
This incentive program began to address the lack of health care providers within the Guard. However, some health professionals, such as dentists and physician assistants, were inadvertently left out of the program.
Senate Bill 927 would establish a broader definition of "health professional" to capture those left out of the original program. It would also create education stipend tiers based on the participant's education level, so that physicians and physician assistants would get a higher reimbursement to help pay down their higher tuition debt.
Congressional Redistricting Map Approved by General Assembly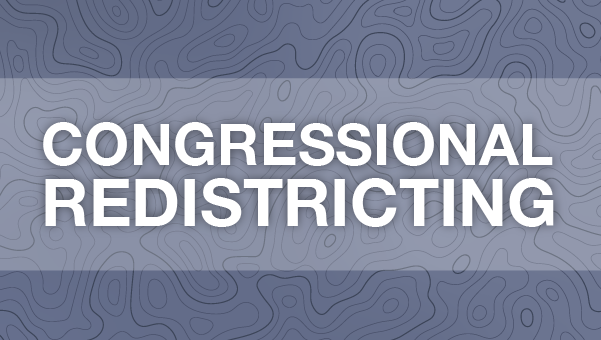 Legislation to redraw the boundaries of Pennsylvania congressional districts to reflect changes in population was approved by the Senate and sent to the governor, who vetoed the measure.
The U.S. Constitution requires congressional redistricting following the updated census count every 10 years.
The preliminary congressional map was developed after a series of public hearings held by the state Senate and House of Representatives.
Property Tax/Rent Rebate Applications Being Accepted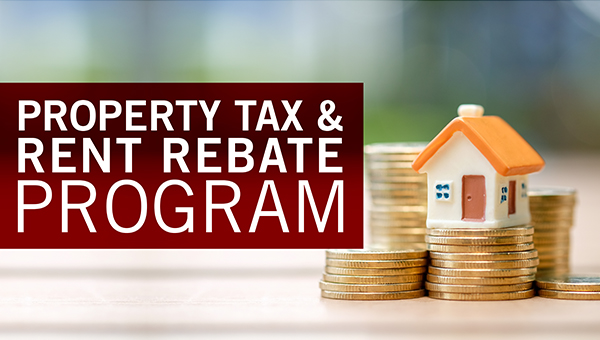 Older and disabled Pennsylvanians can apply now for rebates on property taxes or rent paid in 2021.
The Property Tax/Rent Rebate Program benefits eligible Pennsylvanians age 65 and older, widows and widowers age 50 and older, and people with disabilities age 18 and older. The income limit is $35,000 a year for homeowners and $15,000 annually for renters, and half of Social Security income is excluded.
After checking eligibility requirements, you can file your rebate application online by visiting mypath.pa.gov. Submitting your application online does not require you to sign up for an account. You can check the Property Tax/Rent Rebate Program instruction booklet to learn which information you will need to complete the process.
National School Choice Week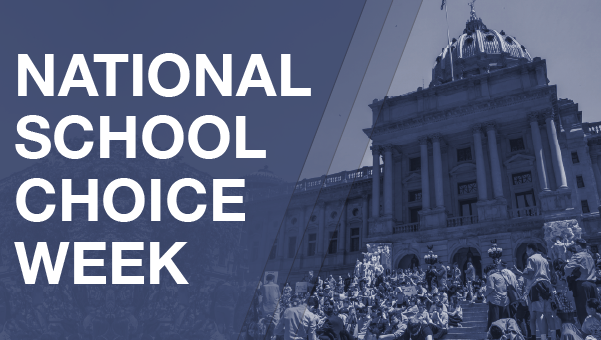 Pennsylvania families should have a choice in selecting the best education for their children, including traditional public schools, public charter schools, public magnet schools, private schools, online academies and homeschooling.
This is National School Choice Week, a time to stand with parents and recommit to giving parents the power to choose what's best for their children.