In this Issue:
Mastriano Introduces Historic Legislation to Protect Parental Rights
Mastriano, Aument Introduce Legislation to Expand School Choice for Military Families
Mastriano Calls for a halt to HHS and ICE flights arriving at Pennsylvania Airports
Co-Sponsor Memo: Streamlining Government Operations
Op-ED: Biden's failed border security policy has effects well beyond the border
Senate Accomplishments: Health Care
PA Farm Show Kicks Off Saturday
Resource Page for COVID-19 Prevention and Treatments
Citizens Can Comment on Proposed Redistricting Plans
New 511PA Travel Information Features
---
Mastriano Introduces Historic Legislation to Protect Parental Rights
January 6, 2022
HARRISBURG – Senator Doug Mastriano (PA-33) formally announced the introduction of a state statute that explicitly defines and protects parental rights as fundamental rights.
SB 996 will make it clear that the state government or any of its political subdivisions may not infringe upon the fundamental rights of a parent to direct the upbringing, education, health care, and mental health of his or her minor child.
The statute is significant in that it will prevent parental rights from being eroded through hostile court actions in the future and prevent the courts from ruling parental rights as "ordinary" rights. When rights are considered "ordinary," the government has more leeway in overriding the decisions of parents.
"This statute is needed now more than ever after the constant eroding of parental rights over the past two years," said Senator Mastriano. We saw instances where parents were labeled as domestic terrorists simply for advocating for what they felt was best for their child. We saw schools shuttered and parents left without in person learning alternatives. SB 996 will provide parents the legal protection they need when overreaching bureaucrats attempt to overrule their voice. When it comes to raising children, parents are better than the government."
Passage of SB 996 would join Pennsylvania with 12 other states that currently recognize a parental rights statute.
The bill now awaits a vote in the State Government Committee.
Mastriano, Aument Introduce Legislation to Expand School Choice for Military Families
January 4, 2022
HARRISBURG – Senator Doug Mastriano (PA-33) and Senator Ryan Aument (PA-36) have officially introduced legislation to create Educational Opportunity Accounts (EOAs) for military families.
EOAs are restricted use accounts, funded by a percentage of the state per pupil education subsidy. SB 999 will provide military families with maximum flexibility in their ever-changing lives. The accounts can be used for a variety of education-related expenses, including:
Tuition
Tutoring
Textbooks and curriculum
Testing related fees
A 2020 poll conducted by EDChoice showed that 73% of Pennsylvanians support Educational Opportunity Accounts.
"As a 30-year Army veteran, I know firsthand how taxing it can be for a military family to deal with the uncertainty of deployments and constant moving," Senator Mastriano said. "This is especially applicable to military children who have to continually adapt to new learning environments. SB 999 will directly equip parents with the resources to get their children the tailored education that works best for them. It is the least we can do to support the families who have sacrificed so much for our country."
""We must begin to acknowledge the differing circumstances and challenges our families face and offer educational options that meet their individual needs," said Senator Aument. Military families sacrifice much for the greater good but their children often experience disruptions in education due to the nature of their parent's job. Providing this opportunity for educational choice to the families who put service to our country before all else is the right thing to do."
SB 999 has been referred to the Education Committee where it now awaits a vote.
Mastriano Calls for a halt to HHS and ICE flights arriving at Pennsylvania Airports
December 30, 2021
HARRISBURG – Following the confirmed reports of a Health and Human Services (HHS) chartered plane carrying over 100 illegal immigrants into Scranton, Senator Doug Mastriano (PA-33) is calling for an immediate halt to any further flights arriving at PA airports.
Governor Wolf and Attorney General Shapiro had been silent about the flights until the story became public. Wolf stated that Scranton was a mere transfer point for the passengers but did not specify the destinations of where they were headed and if those destinations would be in Pennsylvania.
Similarly, another HHS chartered flight dropped off passengers in Erie earlier this year. Like Scranton, the General Assembly had zero heads-up on the details of that flight either.
"It is only thanks to a whistleblower that we even know about the flights to Scranton," said Mastriano. "How many more flights have landed in PA towns in the middle of the night? How many buses have arrived at bus stations? Have they been vetted? Have they been medically screened for Covid? Where will they live? Where will they work? Who will cover the added costs for the community and increases in taxes resulting from this?"
Earlier in the week, Senator Mastriano sent a letter to Governor Wolf pressing for answers and demanding a halt to any future flights.
Co-Sponsor Memo: Streamlining Government Operations
I will soon be reintroducing legislation to merge functions of the state government.
I continue to hear frustration from constituents regarding the inordinate size of our state government and the bloated number of state agencies and bureaucracies.
As a result of those concerns, I am proposing the following mergers:
Merger of the Budget Office, Department of General Services, Office of Administration and the Governor's Office of Policy & Planning; and
Merger of the Department of Labor & Industry with functions from the Department of Community & Economic Development and the Department of State
The consolidation of state bureaucracies will enhance the delivery of government services to residents, reduce taxpayer costs, and streamline redundant programs.
Op-ED: Biden's failed border security policy has effects well beyond the border
By: Senator Doug Mastriano
Pennsylvania is over 2,000 miles away from border towns like El Paso, Texas and one may assume that an unsecure southwest border does not affect their distant community. That assumption couldn't be farther from the truth.
It was recently discovered that the Biden Administration has been covertly chartering flights of over 100 illegal aliens into Northeast Pennsylvania. These "ghost" flights are done under the cover of darkness without a flight manifest. No information is available to show if there was vetting and medical checks before the flights. The deliberate lack of transparency is astounding.
Predictably, Governor Wolf and Attorney General Shapiro have refused to answer questions about the flights and their allies in the corporate media choose to look the other way; just as they have with this administration's failed Covid policies, unconstitutional edicts, shut downs of businesses, and the reckless and deadly decision to send Covid positive patients back into long term care facilities.
It is only thanks to a whistleblower that we know about the flights to Scranton. Earlier this summer, there was a news report of at least one busload of illegals being dropped off in Erie. How many more flights have landed in PA towns in the middle of the night? How many buses have arrived at bus stations? Have they been vetted? Have they been medically screened for Covid? Where will they live? Where will they work? Who will cover the added costs for the community and increases in taxes resulting from this?
President Biden promised to reverse much of President Trump's successful border and immigration policies upon entering the White House. Sadly, this is one campaign promise that he kept.
During the first hours of his Presidency, Biden stopped construction of the southern border wall. Despite what pundits claim, walls actually work. That's evidenced by the fact that illegal crossings have historically dropped instantly in sectors of the border where wall has been completed.
Biden also did away with perhaps the most effective tool used by the Trump Administration to curtail mass illegal crossings. Migrants know to say the magic words of "credible fear" upon being apprehended by Border Patrol. This allows them to be released into the interior of the U.S while they await court proceedings for their initial asylum claim. According to Department of Justice, almost 50% of those migrants do not even attend their final court hearing. By that time, they are already in the shadows and integrated into American society.
"Remain in Mexico" was a Trump Administration program that forced migrants to wait in Mexican border towns until their court proceedings were finalized. This program was highly effective at allowing the Border Patrol to regain operational control of the border and weeding out fraud claims of asylum. By January 2020, illegal crossings fell to a monthly historic low of 36,679.
Biden's cancellation of successful policies had predictable results. Just this past November, there were over 173,600 illegal crossings. The Biden administration is on pace for over 2 million illegal crossings for the year.
With numbers like that, it's no wonder that illegal aliens are being resettled in states as far north as Pennsylvania. Public resources are already stretched thin here in the Keystone State. Our public assistance programs are overburdened. Many PA residents still have not even received unemployment payments over a year after making their initial claim. Adding thousands of illegal immigrants to the rolls of social assistance programs is the last thing our state needs right now.
An unsecure border also leads to more drugs winding up in communities across Pennsylvania. Mexican cartels have shifted to fentanyl as the drug of choice to smuggle into the U.S. Mass illegal crossings divert border patrol agents and port officers from the critical duties of drug interdiction.
According to the CDC, Fentanyl is now the leading cause of death for Americans aged 18-45. How many more will die as cartels continue to take advantage of our weak southern border?
While border and immigration policy falls under the jurisdiction of the federal government, there are steps that Pennsylvania can take to ensure that we are not a magnet state for illegal immigration.
We can start by placing fees on international wire transfers. International remittances are sums of money electronically sent out of Pennsylvania and into the economies of international destinations. These are primarily utilized by illegals to send money to their home countries. A fee could deter illegals from settling in PA and would also generate new revenue to be spent to help American citizens.
Another action to take is preventing municipalities from becoming sanctuary cities. Municipalities who refuse to cooperate with federal immigration officials should no longer be eligible for state grants. These municipalities should also be fair game to be sued for negligence for releasing individuals with a detainer who subsequently commit another crime.
PA must also resist adopting the policy of neighboring states that allow for illegal immigrants to obtain drivers licenses. This policy rewards bad behavior and incentivizes illegal aliens to settle in the state.
In just under a year, the Biden Administration's handling of the border has been a catastrophic failure. Pennsylvania is not immune to the effects of this failure. Every town in America is now a "border town". We must remain vigilant. If Governor Wolf and Attorney General Shapiro continue to allow our state to become a sanctuary, the legislature must step in to fortify the sovereignty of our Commonwealth.
Our own citizens across the state have serious needs and it is irresponsible to divert resources when so many need help now. There are over 40,000 homeless veterans in our nation, with about 1,000 of those living on the streets in Pennsylvania. There are 14,000 kids in the child welfare system waiting for homes and families. Should we not help them before bringing in hundreds or thousands of illegal aliens?
Senate Accomplishments: Health Care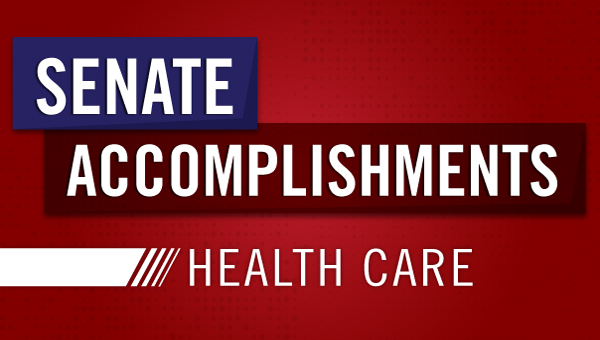 In its ongoing effort to improve access to quality health care, the Senate rounded out 2021 by passing new laws to preserve and expand prescription drug assistance for Pennsylvania senior citizens.
Passed by the Senate and signed into law last month was legislation that extends the Social Security cost-of-living-adjustment moratorium for individuals enrolled in PACE and PACENET to preserve access to these senior citizen prescription drug programs.
The Senate also passed a new law that expands income eligibility for PACENET, allowing an additional 24,000 Pennsylvania seniors to receive help with prescription drug costs.
Other new healthcare laws passed by the Senate boosted donations to fight breast cancer, created the Living Donor Protection Act, encouraged more physician assistants to stay and practice in the Commonwealth, reduced nursing home labor shortages, continued to confront the opioid crisis, and more.
PA Farm Show Kicks Off Saturday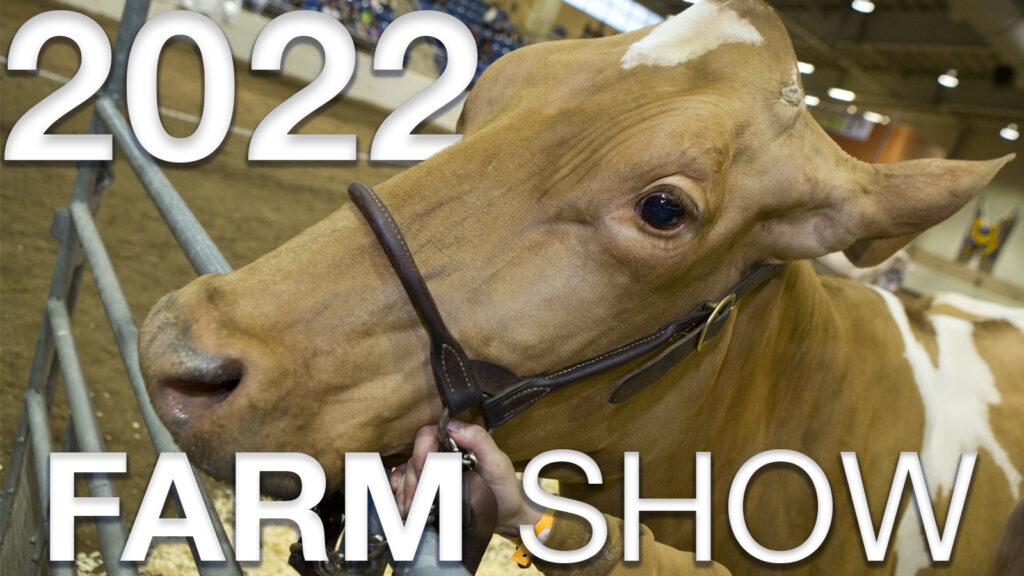 The 106th Pennsylvania Farm Show kicks off this Saturday in Harrisburg, and will feature nearly 6,000 animals, 12,000 competitive events and exhibits, 300 commercial exhibits and hundreds of educational and entertaining events.
In addition to the farm animals and competition, the Farm Show is known for the Food Court smorgasbord. You can find a complete schedule of events here.
Visitors to the Farm Show Complex will not be required to wear a mask, but the Department of Agriculture is encouraging people to wear masks and practice social distancing at the event. Entrance is free, but parking costs $15 per car at all Farm Show complex lots.
The Pennsylvania agricultural sector supports 593,000 Pennsylvania jobs and annually contributes $132.5 billion to the state economy.
Resource Page for COVID-19 Prevention and Treatments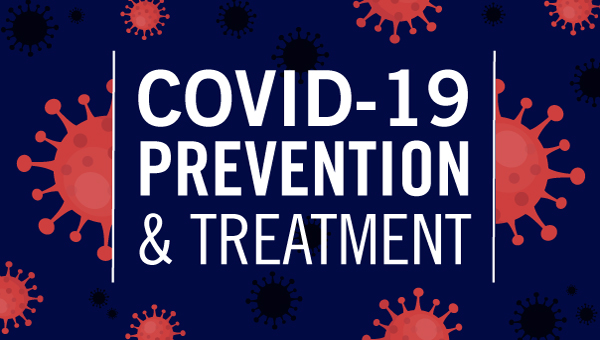 There are now multiple COVID-19 prevention and treatment options authorized by the FDA for emergency use in patients at high risk of developing severe COVID-19. While they're not substitutes for vaccines, they might be right for some people.
The state Department of Health website has information regarding the distribution of COVID-19 Prevention and Treatments, covering:
You can find locations for prevention medicines and treatment at Therapeutics Distribution | HHS Protect Public Data Hub and information also can be found on local distributions of the oral antiviral medications Paxlovid and Molnupiravir. The supply of oral antiviral medications is extremely limited until national production increases. Consult with your healthcare provider on the appropriateness and availability of these treatments.
Citizens Can Comment on Proposed Redistricting Plans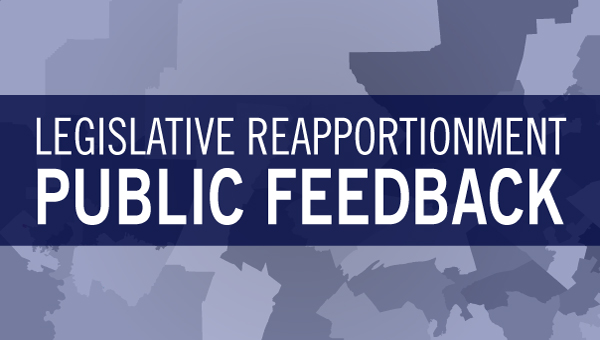 Hearings begin this week by the Legislative Reapportionment Commission to gather feedback from Pennsylvania citizens regarding the preliminary plans for state Senate and House of Representatives legislative redistricting.
The hearings will be held in Hearing Room 1 of the Capitol's North Office Building and will use Zoom to allow virtual participation. The hearings will also be livestreamed.
To speak at a hearing (in person or virtual), the commission requires registration in advance:
To accommodate as many speakers as possible, the commission will limit the remarks of each speaker to five minutes. The submission of written testimony prior to the hearing is requested but not required. Written testimony can be submitted on the Commission's public website portal.
New 511PA Travel Information Features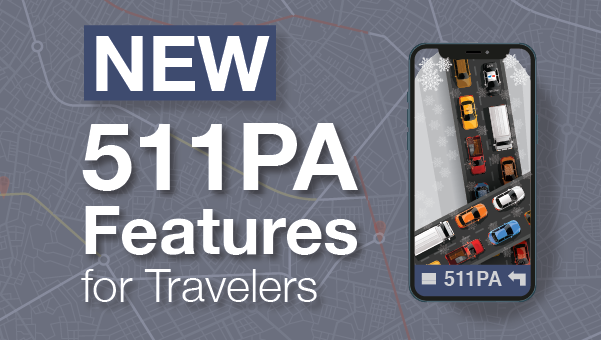 The 511PA traveler information service has new features and alert customization for passenger vehicle and commercial vehicle drivers.
511PA allows motorists to set up personalized travel alerts for specific roadways, days of the week, and times of the day. Users can now select the type of alerts they would like to receive, rather than receiving all alerts. Categories include incidents, roadwork, general travel information, travel restrictions, and weather-related alerts.
Additionally, motorists can now use just an email or mobile phone number for speed and vehicle restrictions or full roadway closures without creating a personalized account.
For commercial vehicle drivers, 511PA now includes locations for all bridges under legal height (13'6″) over state roads to improve information that drivers may be receiving from third-party navigation systems. This information can be viewed on the web map and is also available as an alert that can be heard in drive mode on the mobile app.